Rose Colombo, (C) 11/07/2021 – award-winning author of "Fight Back Legal Abuse" and "Obamacare, Dinosaurs, Rednecks & Radicals," political satire on depopulation and redistribution of wealth, and long-time "Consumer Advocate for Justice."
Did you know that Colombo stated many times on her podcasts and more often since 2019, as a long-time advocate for justice, on social media and Colombo Chronicle's podcasts that it's illegal, unlawful, unconstitutional, and immoral and unethical to coerce, fear monger and threaten elderly people and minor children, especially the Elderly suffering from Dementia and Alzheimers? It's a fact that the Elderly, who suffer Dementia and Alzheimers and are under doctor's care can't make sound decisions.
If medications are being injected or treatments that blur the mind then the medical staff is required to inform the guardians and seek permission. The statistics reported by health care agencies range from 99.5% up to a 99.9% recovery rate from covid without FDA experimental and trial covid injections. Of course, elderly people are more susceptible to death after 65 because the average life span is 78, so anything over 78 is a gift. (Watch the VIDEO at the end of the Blog)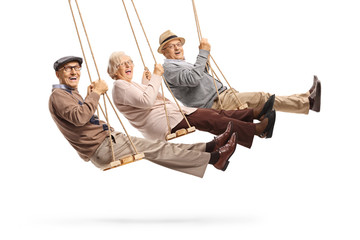 DID YOU KNOW THAT ISOLATION IS A CRIME AND ABUSE AGAINST THE ELDERLY? So, why were the Elderly Isolated from 2019 through 2020? I would bet that the majority of Americans do not know this fact. The CDC, WHO, DHSS, Nursing Homes and Hospital Administrators know this is true. Dr. and Mrs. Fauci of the NIH, Congress and Senators, who are a majority of lawyers, doctors, and educators, Blue State Governors, AG's and D.A.'s, who may have accepted donations from Bill and Melinda Gates and George Soros, Open Society, and the majority of wealthy of NWO CEO members on Wall Street have knowledge of this information.
The health field or law enforcement are aware that "isolating" the Elderly is cruel and unusual punishment and can cause severe depression. The elderly will give up. They will lose the will to live which creates stress and stress can be a killer. Isolation causes loneliness and deep depression and can lead to starvation or dehydration and even suicide. ISOLATION IS A CRIME AGAINST THE ELDERLY!
The law requires that the Elderly who suffer from Dementia or Alzheimers must be represented by state appointed legal counsel or a family guardian that had previously been appointed by the patient or the court before the patient can sign a consent form. It is a crime to perform treatments or inject vaccines or experimental trial injections and medications into an Elderly person without approval from a state appointed legal counsel or guardian or family guardian. How many elderly in NYC were injected without a guardian present or without approval.
There are many cases of elder abuse behind closed doors caught on video and exposed. The Elderly with mental and physical issues aren't able to make sound decisions or understand the chemicals and therapy and nano-particles, toxins or risks in the experimental jabs or Rx drugs and the risks of death or injury to their minds and bodies.
Family has always been allowed to visit their loved ones in Nursing Homes and Hospitals in the ICU even if they had an infectious disease. The visitors put on the hazmat disposable clothing over their bodies and distanced. This makes a huge difference to the Elderly or children and helps heal their minds by knowing their loved ones care. Families have always taken care of their family members who have infectious colds, pneumonia, influenza, COPD and live at home and yet, we still survive and survived without Dr. Fauci, CDC, and WHO and Gates destroying businesses and jobs across the nation.
In fact, the life span has increased, not decreased every year. So, what happened in 2019 to change our nation into a nation of mandates and not a Nation of Constitutional Law? Why are people dying after being jabbed, 1, 2, 3X and wearing masks if the jabs and masks work to stop a virus? Why do Americans have to tell anyone their private personal medical information? Will we become Communist China who monitored the menstrual cycles of young females and punished those who didn't report through their mandate? Is that next?
The Law states that abuse of a senior citizen by a Caregiver including depravation of food or medication, beatings, oral assaults, death by intent or negligence and "isolation" according to the Law Books is Elder Abuse. How many elderly died of depression and lack of nutrition and lack of obtaining their medications during the mandated national LOCK DOWNS and ISOLATION due to the negligence of failing to consider these laws that can lead to depression, suicide, hunger, and thirst, falls, alcoholism, overdosing on Rx drugs and death?
Did WHO and CDC Directors or DHHS or the Surgeon General or the White House or Dr. Fauci or Big Pharma care about the law related to Elders or minor children and Isolation mandates as well as the Blue State leaders? No, they didn't care and they don't care today. These people who claim to be saving lives and care about everyone's health recommended isolation as the solution to end the Plannedemic. This plannedemic has been touted at least since 2004 by Bill Gates and President Bush. There are about 28 million children ages 5-11 and 25 million adolescents ages 12-17 in the United States reported by KFF.
November 11th, 2021 – 1:00 – 3:00 Lions Gate Hospital Emergency Entrance, North Vancouver" – BABIES: Rally with Dr. Mel Bruchet and Dr. Daniel Nagase. They spoke to the RCMP and then headed over to the emergency entrance. The Doctor will appreciate our support in standing with him to raise the awareness of the dangers of this experimental injection."
On average they would see 1 stillborn death a month. 3 dulas have reported that there were 13 stillborn deaths in a 24 hour period of women who had taken the experimental injection. The media is not reporting this. Big pharma looks after the media and the media is silent." (Breaking News- CA An Independent Free Press )
PFIZER EXPERIMENTING ON CHILDREN IN AFRICA: Over the same period, Pfizer, a U.S. pharmaceutical company, tried to launch a new antibiotic drug, Trovan. While Pfizer had tested the drug on adults, it had not yet been tested on children. Additionally, early testing on adults had shown some serious side effects of the drug, including liver problems and cartilage abnormalities. After learning of the meningitis epidemic, Pfizer decided to use it as an opportunity to test the efficacy of Trovan in pediatric settings. Pfizer set up a site beside the Doctors Without Borders testing area and over two weeks, selected a sample of 200 children between 3 months and 18 years old to participate. A month later, 11 of the children that had participated were dead. Additionally, numerous parents of children involved in the trials reported disabilities among their children, including paralysis and liver failure.
LONDON (AP) — Four African countries have reported new cases of polio linked to the oral vaccine, as global health numbers show there are now more children being paralyzed by viruses originating in vaccines than in the wild.

On or about the year 2006, President Bush somehow became concerned about a future virus used as a biochemical weapon and enacted a Presidential Order while Bill Gates was promoting his fear of a worldwide virus that would require worldwide vaccines. However, in that Presidential Order included a pandemic and civil unrest and quarantines, curfews, troops on the ground in neighborhoods. After the POTUS declares Martial Law, the POTUS will be removed and the "shadow gov't" will be ushed in.
Furthermore, the Presidential Order that I inadvertently came across while researching E.O.'s mentioned DHSS as the temporary shadow government to take over the nation and if the "right wing extremist" resisted, they would be taken to "government facilities" with no outside contact for "reprogramming." Are you awake, yet? Bill Gates sat on television and stated to the entire world, "You have no choice" but to be experimented upon with a genetically engineered organism plunged into the veins of children (and adults) when addressing covid 19. Yet, Bill Gates has no legal, lawful, or medical or constitutional authority over anyone other than his minor kids.
The truth is that taxpayer funded public servants should know the laws on Elder Abuse. They should have known that "isolating" the Elderly has direct physical and emotional adverse health effects on the elderly and adverse effects on children. It's the job duty of every public servant to read the laws and medical information before approving the WHO and CDC Director's recommendations in line with the recommendations of long-time associate and Director of NIH, Dr. Fauci. In fact, no President of the USA has to follow their recommendations, but they did.
Bill and Melinda Gates donate millions to Planned Parenthood, CDC, WHO, NIH, Gavi, World Economic Council, Eco-Health, EU, and Big Pharma as well as Moderna, MSM, BBC, PBS, FB and Twitter and AI's tracking and tracing companies. Who is really running the world? Dr. Fauci has received millions of dollars in donations from Bill and Melinda Gates over the past 40 years as well as Billions in tax dollars for his research.
How is Bill and Melinda Gates as well as George Soros, who donate to Democrat Key persons, including even in the DOJ, not prohibited by the U.S. Government as huge Conflicts of Interest and favors or favoritism as well as influence by Gates and Soros who are invested with the Big Pharma NWO covid cult experiment on the world? George Soros and Bill and Melinda Gates are funding and invested in Big Pharma's Pfizer who partnered with BioNTech and they are who share in Pfizer's profits from the covid jabs.
It must be pretty comforting to all the wealthy investors to know no matter how many people die or are permanently injured, there is no liability for the deaths or injuries as long as they are complying under the declaration of an FDA emergency authorization experimental and trial injections, even if under duress and fear of loss of income, jobs, businesses, freedom, which could kill or injure more people on U.S. soil by this biochemical weapon than all the injuries and deaths during the wars on foreign battlefields as the injuries and deaths can be months or years down the road. The others who profit are those who own patents such as Dr. Fauci/NIH and CDC. Mologic was bought by George Soros and Bill Gates. Moderna, Astra Zeneca and Johnson & Johnson are making huge profits, too. The federal government appears to have an investment in Big Pharma and the jabs as well such as Anser:
ANSER enhances national and homeland security; strengthening public institutions through objective analysis – delivering practical, useful solutions. Americans should be concerned about Huawei, owned by China and under Obama-Biden watch, allowed to build Huawei in the USA and secretly in IRAN which is all about our Communications and Americans shouldn't be surprised why we're being treated as if we're living in Communist China under the CCP or KGB monitoring all our communications and appear to be doing so in order to deny Freedom of Speech. And, then there AI, 5G, and public servants invested in the 2 giant Social Media sites.
Does the CDC, WHO, DHSS, Surgeon General, White House, AMA or Judges even know how many elderly Americans suffered direct adverse consequences from isolation that caused both emotional, physical and financial distress? Implementing Isolation upon the Elderly is a crime and it appears that no one is tracking deaths from isolation. Once, they die, they're probably counted as covid deaths so the unethical doctors can collect $39,000 for recording the death as covid and collecting $3,000 if they administered Remdesivir. One doctor stated that they must follow the Dr. Fauci and CDC protocols that excluded Ivermectin, HCQ and Vitamin C, D3 and Zinc and other products they use for infusions.
I know for a fact from visiting my elderly mother and her friends in a senior complex that they were severely depressed from not seeing their families and friends or going to church or Bingo. Many couldn't go to the store, so I would ask if they needed anything when I visited and pick it up for them before I left. How many didn't have anyone checking on them? The elderly I can attest to which included my mom were becoming more depressed from wearing masks or couldn't hear a family member's voice in person or feel their touch and the words, "I love you." They were imprisoned and isolated in sections of hospitals and left without visitors. They were treated worse than the real criminals, felons, who were set free so they wouldn't get covid in New York and California.
There are many ways to reduce the population by creating a flu and an agenda such as making billions from manufacturing PCR test kits and masks that cut off the oxygen supply humans need to remain healthy and alive. Cutting off oxygen to the brain and heart, lungs, cells and immune system is stupid. knowing that oxygen is needed to keep the organs and brain, heart, lungs, cells and immune system strong to remain healthy. There are public servants and the World Bank who invested in the covid masks and testing kits made in China. They're raking in Billions by telling people they must wear a mask because everyone who doesn't wear a mask will be vulnerable if exposed to covid and die. The chances are more likely that the elderly will die from a fall or pre-existing condition as they aren't usually attending events in large crowds.
The so-called health experts making these recommendations carried out by the White House deny the right to purchase the cures recommended by international doctors. The NWO loyal Leftist and RINOS appear to be helping out the elderly population of the planet by denying the masses their God-given right to live healthy long lives. They are denying the elderly and the children the right to breathe in God's creation of free fresh air 24/7. In the Bible, God calls oxygen "The Breath of Life" – free fresh oxygen. Can't live without it. God told you fresh oxygen is needed to stay healthy and stay alive! And, denying people the right to go to the Beaches owned by the American taxpayers and Natural-Born Americans is stupid as well because everyone knows it's healthy to breathe in the ions from the ocean breeze and walk on the sand. And, people who live near the beach pay more money to utilize it and the sane and oceans and the ions in the ocean breeze don't belong to State Governors.
Therefore, We The People, treated like second class citizens don't how how many elderly suffered malnutrition and died or died an early death by euthanasia. We the People don't know if they were coerced to sign an early-end-of-life form and have plug pulled or starved to death without their loves by their side for that last good-bye. This isn't the American way, but it is the communist way.
The unethical doctors involved with Bribes for covid deaths, which they politely refer to as "financial incentives" may have led some to snuff out the elderly or covid patients or put a plastic bag over their heads as reported by one hospital. After all, $39K for a covid death certificate is more than they could make on Wall Street in one year for many. In my opinion, it should be referred to as "Bribes for Covid Death Certificates." Judges and government have allowed doctors to pull the plug or dehydrate and starve patients to death. Remember, Terri Schiavo and Dr. Kervokian? Even Obamacare includes death panels for Americans, but exempts the politicians and SEIU and Steel Unions and illegals and radicals from the same. Blood Money. Is that what happened under Governor Cuomo in NYC where he forced covid patients into-non-covid hospitals and nursing homes?
Patients who were already in the hospital or Hospice or Nursing Homes and admitted with pre-existing heart attacks, strokes, diabetes, lung or liver infections and/or weak immune systems prior to 2019, 2020, or 2021 may have been labeled as covid cases once the program began that would lead to the United Nationsl Agenda 21 in 2021. Since 2019, MSM and Social Media and major Newspapers ignored the top causes of death such as heart attacks (650K deaths each year) as well as strokes and cancer, diabetes, Diabetes, Alzheimers, Influenza, Pneumonia, hospital errors, alcoholism and drugs, accidents, poisoning were swept away as if these serious diseases no longer existed.
Once the Covid 19 agenda began in 2019, the only words we heard in the news and online who reported on the deaths of the rich and famous and everyone in between were immediately reported as covid deaths. But the hospitalizations, injuries and deaths after the jabs have been downplayed and even ignored or denied.
The BIG PHARMA-AI-COVID CULT INDUSTRIAL COMPLEX MEMBERS: It appears they are using every human being on the planet if they get their way as Human Commodities for Human Capital to fill the bank accounts of Big Pharma and all invested including not just Pfizer or Moderna or J&J but Anser and more people involved hiding behind the curtain. Dr. David Martin mentioned, Anser.
I researched Anser It appears to be linked to a co-owner of a giant social media site, who not only gave Dr. Fauci and CDC, WHO, and Bill Gates carte blanc to worldwide platform while debunking everyone else, but appear to be invested in Dr. Fauci's research at the Wuhan Lab. They appear to be linked to Big Pharma's experimental genetically engineered organism jabs for-profit. It appears that Dr. Fauci and the DHSS, WHO and CDC began fear mongering and targeted the elderly since 2019.
The MSM hosts and Dr. Fauci stated that the elderly were the most vulnerable, so that's where they needed to begin. And, Bill Gates stated, if they could reduce the population [of the elderly] in hospitals by euthanasia that they could use those millions for education. Gates should be careful what he says because he's nearly 70 and his friend is in his 90s' – KARMA is real and so is God. It appears that they are doing as Hitler did. Fear Monger. Deny Freedom if people don't comply. Deny them access to grocery stores and food and water. Target the elderly and seniors first then the children. And, we know how that worked out known as the Holocaust of 6,000,000 Jews and some people state millions more.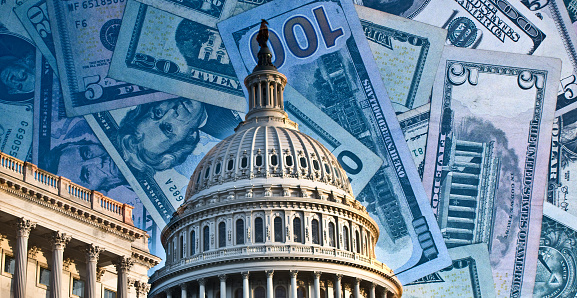 Consequently we must consider that there would be more deaths caused and recorded wrongfully for the offer of the $39,000 bribes aka "financial incentives" paid to doctors or adminstrators for each patient recorded as death by covid plus $3,000 for using Remdesivir in 2019 through January 2021 according to the whistleblowers.
The question raised is why would Dr. Fauci, and CDC and WHO prohibit doctors from using infusions of Vitamin C with Zinc, D3, Melatonin, Quercetin, HCQ or Ivermectin and other treatments that doctors who are silenced stated they've used to save the lives of patients? Is it because there isn't any real profit in it and if people didn't get the covid and Delta flu then the healthy people wouldn't need to be jabbed multiple times would they? The truth is that the Big Pharma Industrial Complex needs customers and the customers they're targeting for profit is everyone on the planet except themselves and their close and tightly-knit inner circle.
CHLD ABUSE: Intentional or Neglectful physical or emotional harm inflicted upon a child; including sexual molestation; a parent's or caregiver's act or failure to act that results in a child's exploitation, serious physical or EMOTIONAL injury, sexual abuse or DEATH! (Source: Black's Law) How many kids are going to die after 2 jabs and then the deaths or injuries swept away by WHO, CDC, and Dr. Fauci, NIH and Big Pharma, MSM, FB and Twitter, and allegedly may be allowed to do so by DOJ and FBI and The White House as if their injuries and deaths had nothing to do with the covid jabs? After all, Big Pharma and all involved are granted 100% immunity from paying up for deaths or injuries around the world, so what do they care? Do people really think the NWO Billionaires are jabbing themselves and their families as Human Lab Rats and leaving themselves at-risk with unknown consequences to them or their kids?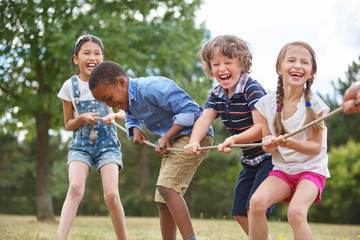 Is "bribes for jabs" legal under the guise of "financial incentives" that tempts doctors or medical staff to pull the plug early and go along with jabbing children with a 99.9% recovery rate viewing each child as a "Human Commoditity for Human Capital?" Kids are under the threat of not being allowed to attend school and receive an education in taxpayer funded public schools? If that's the case, we need to demand that our taxes be returned to the parents whose kids are denied the right to be educated in a taxpayer funded public school.
Many parents have reported online and at School Board Meetings that their children are suffering from isolation and loneliness and depressed from wearing masks that cut off their oxygen supply. There are teachers who abuse kids who take off their masks. The teacher should know that he or she is more of a carrier than a little kid with a strong immune system and a 99.9% recovery rate. It's cruel and unusual punishment to force children to wear masks and not be able to see their faces and their friend's faces as well as their grandparents and parents and sibling's faces. We are humans and we enjoy seeing the expressions of love and smiles, surprise, or joy. Teenagers complain their acne is a problem as the masks heat up the oils and cause the bacteria to spread. The mature people see more wrinkles because of sweat and lack of moisture.
It's a fact that young people complain that their cheeks are numb. They state that the masks cause them to feel depressed as well as the isolation and distancing. Again, kids have a strong immune system and a 99.9% recovery rate from covid. Instead, Dr. Fauci and WHO and CDC caused an increase of young people becoming severely depressed by not going to school or interacting with their friends and the loss of their parent's jobs that caused more broken homes. These issues created an increase of kids engaging in an increase of drug use, alcoholism and suicide.
The question raised should be how many children have died or will be injured or die after they were injected with 1, or 2 or 3 of the FDA covid Experimental and Trial injections and dismissed by the CDC and Dr. Fauci and Big Pharma as "expected." Or, "normal." Or, "For the better good of others?" These victims of injury or death are being dismissed by government and all investors in Big Pharma as no big deal just move on. The fact that Dr. Fauci stated that "candidates" – Human Lab Rats – would be "AT RISK" with "unknown consequences on individuals including death and "enhanced infections" after jabbed. In my opinion, this is unethical and appears to be Gross Negligence with with intent. Dr. Fauci had knowledge of the possible deaths and serious direct adverse health effects to adults and children. He informed the CDC, WHO, Big Pharma, FDA, DHHS, and White House during a speech on the topic of experimental and trial genetically engineered jabs while addressing his medical colleagues on video.
Child Abuse laws are clear. If an a person/s has knowledge that they could do harm to children (and elderly) and willingly and in agreement for profit move forward to use children for their experiments and trials with knowledge they could die or be permanently injured for life appear to be committing "Crimes Against Children." The FDA and Dr. Fauci, CDC, WHO and Big Pharma are aware that individual children could die or be injured by a clot shot and disabled for life. As I stated, the New World Order Billionaires on a mission and with tunnel vision, they are moving at "warp speed." They are jabbing everyone without any financial liability or criminal investigations into the evidence that is being presented from researchers who Blog and doctors and medical staff and victims speaking out who were seriously injured or lost loved ones from around the world. And most recently, the Surgeon General in the USA joined in and stated basically that parents had no rights to opt out of these FDA experimental and trial injections once the child's feet hit the grounds of the public schools, which should be challenged in the Courts of Law because he is not a lawmaker and can't make laws.
THE FDA ACKNOWLEDGES THE POTENTIAL FOR DEATHS AND INJURIES AT THEIR WORKSHOP IN 2020 AND LIST THOSE POTENTIAL DEATHS AND INJURIES: The Child Abuse law includes Emotional and Physical l Injury and Deaths. If the NWO supporters and members who are involved in the FDA Covid Experimental and Trial Injections have knowledge of the fact they can do harm to children including cause deaths or disable the children and emotionally harm them that it's a crime in America.
And, since the Surgeon General, CDC, WHO, NIH Director, and DHSS and the POTUS are all with knowledge and in agreement and willingly moving forward to inject every child and deny exemptions and opt outs then it appears from the law that they are in violation of several laws related to the Elderly and the Children. It appears that they are violating their Code of Ethics as well as the Nuremberg Codes and Crimes against Children and Crimes against the Elderly.
The key question Americans raise is if those involved and invested or receiving "Bribes for Covid Deaths" aka "financial incentives" as well as the FDA, CDC, WHO, Surgeon General, DHSS, White House, Congress, Doctors, Nurses and NWO Wall Street CEOs, and Investors, Big Pharma and Dr. Fauci had knowledge of the potential deaths and injuries to children at least since 2020 then why would they approve of the FDA covid approved Experimental and Trial Injections on any child under 18 years of age or the elderly or anyone else? Why are these people denying opt outs to parents who seek to exercise the 4th Amendment or Exemptions for Allergies, Religion, and belief and fear that these injections can do harm to their minor children. Why can't parents exercise their natural God-given Free Will to opt out of the government and Big Pharma experiment seeking to use themselves or their children as "Human Lab Rats" for Big Pharma's Case Studies?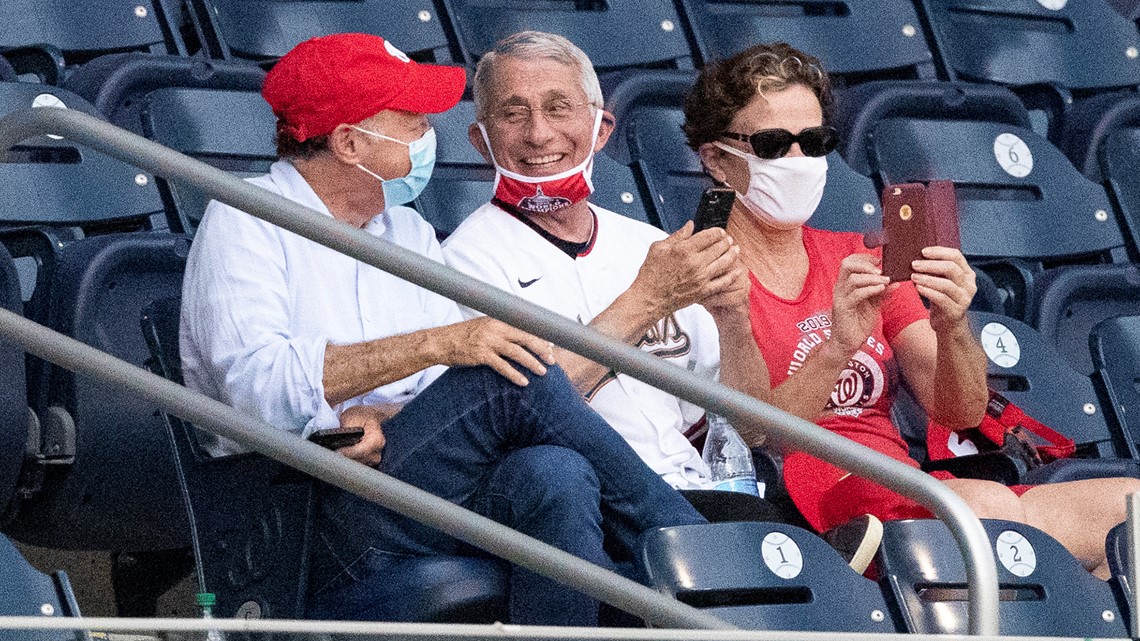 Why not ask yourself if these injections are so safe then why did DHHS and the government grant 100% immunity to Big Pharma and all corporations and persons involved with this warp speed FDA emergency experimental and trial plannedemic? Are they aware that they could be held liable for the injury or deaths if they have knowledge of the potential injuries, deaths and possibly genocide in the future? They do have knowledge and so do millions of people do to the hard work of doctors and Scientists who use alternative media and the Bloggers and Researchers sharing information despite the 2 giant social media sites blocking the information that could save lives and save the children. If the babies and children are injured or die then so do sovereign nations because it is the natural-born babies and children who preserve nations in the future.
Dr. Fauc, Bill Gates, CDC, and WHO and President Biden have been fear mongering and coercing people to get jabbed under duress which is also illegal by threatening to destroy their jobs and livelihood and professions which is illegal as well. They are seeking to use their fear and coercion and threats to silence people or throw them in jail or impoverish them so they comply because they need a built-in customer base of human beings for their never-ending repeat jabs and "vaccine passports." Big Pharma, CDC, WHO and Bill Gates and Dr. Fauci are aware that the direct adverse health effects can occur immediately or days, weeks, months or 1, 2, or 3 years down the road.
Will the entire government and DOJ and Military wait until after the fact to charge those involved with criminal liability in the Courts of Law or Military Tribunal that address Human Rights violations and violations of the Nuremberg Codes or will they get a pass? Dr. Fauci stated the BIG UNKNOW of the experimental jabs is the "Efficacy." Apparently, the efficacy and safety isn't very good since they insist people be jabbed, 1, 2, 3 or more times. And, in this Blogger's opinion, they are misleading the world by calling them Vaccines when they are still in R&D (research and development).
They are FDA experimental and trial genetically engineered jabs, not FDA Licensed vaccines to the best of my knowledge to-date, are under research, so it's impossible for them to claim they are 90% effective. Remember, all the animals they jabbed during their case studies died after 2 jabs. The truth is that we are witnessing over and over again MSM and Online reporting that the injuries and deaths of the jabbed were not caused by the experimental jabs, but how do they know that since they don't have short and long term case studies approved that take 5 to 15 years or more to determine?
1990s Vaccine Senate Hearings related to Autism: During the1990s under the Clinton-Reno-Holder and Democrat Congress, parents from around the nation filed Grievances and senate hearings took place and we watched on television. The Democrat Senators heard the testimonies and then just like today, they dismissed the parents testimonies and their children who ended up physically and neurologically damaged. Thousands of parents came to the hearings from around the nation and many testified that their kids were perfectly happy and health until vaccinated and afterwards ended up with autism.
Not only have vaccines for children increased up to 72 jabs by the time they are 18 through public taxpayer funded schools but continue to be jabbed for Big Pharma profit. Not only has there been a serious increase in jabs, but a serious increase of autism. Parents from around the nation came to testify and the Democrat and RINO Senators favored Big Pharma. They favored Big Pharma lawyers and Big Pharma Lobbyists. They favored Big Pharma Big Buck Donations. There is a pattern to be seen when it comes to the government favoring Big Pharma and Donations..
I know for a fact from visiting my elderly mother and her friends in a senior complex that the depression was becoming more serious as the months went by because they couldn't visit with their families and friends and missed going to Church on Sundays or playing Bingo on Mondays. Many couldn't go to the store, so I would ask if they needed anything when I visited and I'd pick up the items for them before I left. How many didn't have anyone checking on them? The elderly I can attest to, which included my mom, were becoming more depressed from wearing masks and from not visiting with their loved one or hearing their voices in person. They couldn't feel their loving touch or hear the words, I love you." They were imprisoned and isolated in sections of hospitals and left without visitors.
Many of the elderly in hospitals, Hospice or Nursing Homes were denied access to their families and mandated to be left under the control of the administration when there was a 95.6% up to 99.9% recovery rate depending on the age of the patient and health which was admitted by the CDC. Isn't it criminal for the CDC Director and WHO Director and Dr. Fauci to withhold safe and effective medications from the doctors working with patients in the hospitals and nursing homes? FDA Emergency experimental and trial injections were created for people who didn't have any options left, not for healthy people!
Thousands of international credentialed and seasoned ethical doctors recommended HCQ and Ivermectin and Vitamins C, D3 and Zinc and more treatments that they found were safe and effective for covid, but were allegedly threatened if they promoted these treatments since 2019 as stated from their own lips. Hydroxychloroquine (HCQ) had been available for 70 years. Ivermectin was promoted as safe and effective as well as infusions of Vitamins C with Zinc, D3 and Melatonin and other treatments used by doctors who saved the lives of covid patients over the years, but Dr. Fauci and CDC Director, Walensky, prohibited these protocols for treatment in hospitals it appears since 2020, but why?
It appears that the Directors of CDC and WHO and Dr. Fauci had HCQ and Ivermectin pulled off the shelves and it appears that they prohibited pharmacists from filling Rx's for these medications. They also prohibited doctors from using these treatments in hospitals and nursing homes with these Rxs and went after the more expensive Rx's with bigger profit margin such as Remdesivir and added it and more expensive Rx's to the protocols they issued for doctors.
Why would Professionals in the Health Field who are trusted to save lives prohibiting known treatments and why isn't the AMA, DOJ, FBI, White House, Congress or Senate asking these questions? And, Biden is going to increase the cost of Medicare for the elderly on strict budgets so more can die quicker is it and give up on life by making life more difficult and taking away more of their social security money that belongs to them to give to the illegals he's migrating with Obama and Pelosi and Democrats into the USA?
These Leftist long-time friends and colleagues and associates in government tied to the same people of 20, 30, 40 years or more with ties or investments in Big Pharma, AI, Electric Cars, 5G, Big Pharma Lobbyists who donate mostly to Democrats and RINOS it appears appear to be working together. The Directors of Healthcare agencies such as DHSS, WHO and CDC are involved in this program. And, the wealthy CEOs of MSM, FB and Twitter, Bill and Melinda Gates and George Soros, Open Society are in the news and involved. These tyrannical and dictatorial and totalitarian lock downs destroyed millions of jobs, income, and businesses and they're still doing it using fear mongering, coercion, threats that appear unlawful and illegal..
They are destroying the Middle Class and the American way of Life and ignoring the U.S. Constitution and Bill of Rights. They are acting as if they don't have to uphold Constitutional Freedom, Liberty and Rights of the laws of the land as they ignore this Great Republic operated by the Rule of Law, not by changing policies or using tyrannical E.O. Mandates intended for administrative policies, not intended to make laws or change or amend the Supreme Laws of the Land that protect all involved including Big Pharma from the people and they are not protecting the people from Big Pharma and their inner circle.
Which constitutional authority is Dr. Fauci, NIH, CDC, WHO, Surgeon General, DHSS, AMA, White House applying to take every American hostage and enslave every American by mandating that they comply or else be punished? They are violating constitutional law by enslaving Americans through fear and threats and coercion to force them under duress into servitude to Big Pharma and CDC, WHO, NIH, DHSS, and the Democrat White House. The intent to use every human being as a Human Lab Rat for their case studies and profit and to control the bodies and minds of adults, elderly, and your minor children or grandchildren, parents and grandparents, as Human Commodities for Human Capital. International Scientists and doctors warned that these experimental and trial injections of mRNA – gene manipulation and Spike Proteins and chemicals could be a potential future genocide 2 or 3 years down the road.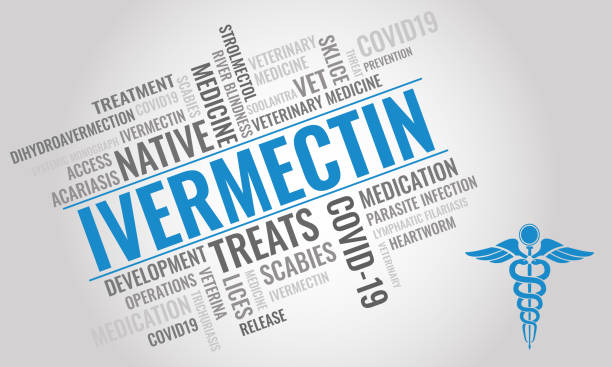 How is this covid research with patents allegedly owned by CDC Director and Dr. Fauci for the coronavirus covid 19 Sars 2 not a huge Conflict of Interest for profit? Dr. Fauci and Bill Gates have fear mongered over the variant they referred to as Delta and fear monger that there are more to come. Why would they continue to create fear when they are pushing the Pfizer and Moderna jabs as cures and preventatives? Why is Dr. Fauci recommending anything when he was the catalyst that created this nightmare with his long time donors, Bill and Melinda Gates and CDC, WHO, Zuckerberg, Eco-Health and many more in the know about the moratorium as these wealthy Leftist donated to take Dr. Fauci's research offshore and pay China to use the Wuhan Lab where it was unleashed?
An Aussie Nurse speaking on Rumble stated that the Covid 19 FDA approved experimental and trial injections (which aren't vaccines until FDA licensed. It takes about 10 years to become a licensed vaccine, but who knows what happens at the FDA because many FDA employees have ended up with Big Buck jobs and positions who approved Rx's and Jabs for Big Pharma. It's no secret Big Pharma's Lobbyists meet with members of Congress and Senate behind closed doors for Big Buck donations. The Aussie Nurse stated that it's the covid 19 FDA approved experimental and trial injections that are producing the variant called "Delta" which she stated is the "direct adverse health effect" caused by the covid injections and from the myriad of Boosters because 1, 2, or 3 or more jabs don't seem to work.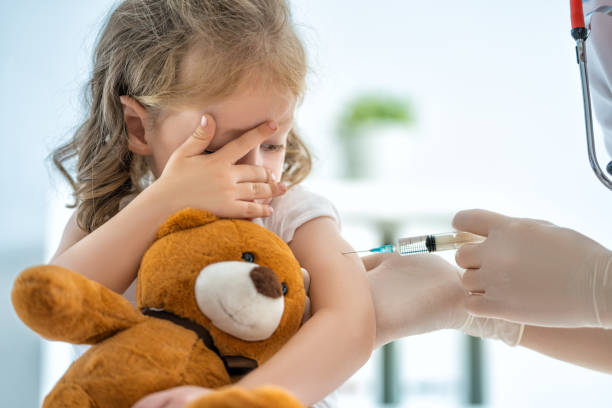 If 1, 2, 3 or more jabs don't work to prevent covid then why are people being jabbed and ending up with covid or other direct adverse health effects or death after the jabs that is ignored and wrongfully touted as safe because they know that these jabs can react immediately, days away, weeks away, months away, or 1, 2 or 3 years or more from 2021. Why is Pfrizer reporting their jabs are 90% effective and safe when they haven't produced short and long term published case studies in medical journals after all the animals they tested died? The approved case studies of experimental and trial jabs in R&D take 5 to 15 years or more to publish.
Many doctors state that injecting too many chemicals into the body weaken the immune system and can destroy the God-given created natural immune system that has fought off viruses since God created Adam and Eve. Others are informing the population that the Spike Protein is a serious and direct health effect to the DNA.
Did Dr. Fauci use Experimental drugs and treatments on Babies, Women and Teenagers Who were Under the State's Custody or Foster Parents without Guardians or CPS present and without consent?
Click on the Link and Listen to Colombo Chronicles -https://www.blogtalkradio.com/colombochronicles/2021/10/29/did-dr-fauci-director-of-nih-use-experimental-drugs-on-foster-babies-kids
In my opinion this New World Order tyrannical plot appears to be the greatest hoax ever played on Americans after jabbed, and especially, the elderly and the babies, children and teenagers who are suffering from the White House, CDC, WHO, NIH, DHSS, and the entire government both mentally and physically between the testing, jabs and masks, isolation and distancing. How many kids will end up sterile? How many pregnant women's babies will not survive? How many people, especially teenage boys will suffer from heart inflammation, heart attacks, covid flu, brain injuries, rashes, and more including death.
These greedy people are using Human Beings as Human Commodities for-profit and Human Capital which is Crimes against Humanity. They are violating constitutional law that prohibits slavery and servitude to the government, Big Pharma, wealthy CEO employers in line with the administrators of public school and hospitals and nursing homes. WHO, CDC, and Bill and Melinda Gates, George Soros and all invested in this money making no liability to them or "Big Pharma Covid Cult Industrial Complex are exempt from the jabs. Are the world's government leaders are tied to Wall Street NWO wealthy CEOs seeking to take control and power over every person's mind and body and assets for those who survive this experiment?
Remember, the NWO members in public office seek to eliminate Billions from Medicare and punish the patriotic natural born Americans whose parents and grandparents and great grandparents paid into social security only to be ripped off is it? How is it ethical and legal or constitutional for whoever is offering the Elderly Death Certificates for Bribes aka "financial incentives" and those who accept the blood money? Where is the money coming from? Is it coming from the taxpayers and the 2020 Stimulus money Biden, Obama, Harris, and Pelosi printed in the Trillions? Are Americans paying for their own demise and that of Europe?
Did you know that every child must have consent by the parent or guardian if under state foster care because they do not understand what is being injected into their bodies. Could it be a myriad of chemicals, nano-particles of aluminum and mercury, graphene oxide, hydra gel stem cells, Ethylene Oxide, Bromides, Phosphates, dyes, metals, and Secret Trade Formulas or mRNA Therapy and Spike Proteins? They don't understand that the adverse reactions can be immediate or days, weeks, months, or years down the road that could effect their bodies and minds and potentially weaken their immune system as stated by doctors. Many state that these experimental and trial injections can cause death or injury for life to these little children, teens or babies if not immediately the possibly down the road. We must pray that doesn't happen.
Where in the Constitution does it state that the President of the United States of America or Congress, Senators, Public School Administrators, Department of Human and Health Services or Department of Education or the CEOs of major corporations were granted authority to take control over our minor children's bodies and minds or ours? Where does it state that We The People can't file Grievances when a government is enacting tyrannical mandates that deny religious grievances or exemptions to people who are allergic to chemicals which is their constitutional right to opt in or opt out. The truth is that all laws must be moral, ethical, include common sense and safety from death or harm.
Remember, Dr. Anthony J Fauci and his wife have worked for NIH for 40 years or more. Dr. Fauci withheld the HIV AIDS Rx for 10 years until his patent was approved and millions infected with AIDS had already died. He never developed an HIV AIDS vaccine nor did Moderna, but Dr. Fauci has been funded Billions in U.S. Tax Dollars. The news reported that Dr. Fauci experimented on puppies and tortured them until they all died from his experiments which is Crimes Against Animals according to the news. Where is PETA, a Democrat majority, of animal lovers?
In fact, Dr. Fauci is alleged to have experimented on foster kids under the guardianship of the State Child Protective Services and Judges of the Family Law Courts. The Judges are sworn to monitor and protect the safety and welfare of children. If the child is placed in foster care then the foster parent must be informed and sign a consent form. But, according to the news, Dr. Fauci's experiments on the babies, kids and teenagers without any guardians present from the state or foster homes and without signed consent forms was ignored by the DOJ and AMA it does appear or CPS.
Did they file charges or complaints against Dr. Fauci when they learned of these children used as his human lab rats and who approved it? The news articles reported that some of the babies, kids or teens died or were permanently injured. According to the law books that is considered to be child abuse. The problem with the system is there is no oversight. There are tightly-knit inner circles of wealthy people who make lots of money somehow on taxpayer's time and dime and self-protect themselves and each other from punishment.
People depending on age have a 99.5% up to a 99.9% recovery rate from covid without FDA approved experimental and trial injections.
Who Will Save the Children from Being Used as Human Lab Rats for Experiments and Trials with no liability by those invested? Apparently, BIg Pharma, CDC, WHO and investors view the children and elderly as I stated before as "Human Commodities for Human Capital" as well as property of the government, Surgeon General, CDC, WHO, DHSS, White House, and all investors involved in the NWO money making Big Pharma Covid Cult. in my opinion. The never-ending Boosters coming to you as if one size fits all should be a crime. Is it the Redistribution of Wealth to the Wealthy or the Redistribution of never ending Big Pharma experimental and trial jabs for profit?
BRIBES FOR CHILDREN made Jeffrey Epstein wealthy! God only knows how many trafficked children may have died at Orgy Island because it's alleged that after his arrest, Epstein ordered the underground facilities be cemented in and apparently, the island wasn't secured by the DOJ. It also has Americans questioning why they didn't care about the NYPD Hillary video allegedly handed over to the Comey FBI according to the news. And, why did MSM sweep away the story on the China "Laptop from Hell" or the current alleged diary published online of a daughter? So, the law only applies to $um and to Some it appears, but not to all people. People with titles, wealth, and connections as I wrote in my award-winning book, "Fight Back Legal Abuse" pub. 2010 hold themselves above the law and self-discipline, self-police and self-protect themselves and their closely-knit inner circle of wealthy long-time associates.
In other words, the people who are using babies, unborn babies, children, and teenagers for "FDA approved experimental and trial injections" or what Dr. Martin says are jabs of a "biochemical weapon" appear to be excused and above the law. A Pfizer employee turned whistleblower stated that Pfzier's covid jabs included a secret Pfizer Trade Secret formula, as well as alleged nano-particles, Bromides, Phosphates, metal, dyes, graphene oxide and hydra gel stem cells, aborted fetal tissue, ethylene oxide, Spike Proteins, and mRNA gene manipulation with unknown consequences to individuals. People have a right to know the truth!
Americans have the constitutional Right to Choose and control their own bodies and minds and that of their minor children. They have a moral and ethical right by doctors and public servants paid with our taxes as well as Big Pharma to know what is being injected into their bodies including the Pfizer Trade Secret Formula before they begin jabbing people and a written and stated list of direct adverse health effects or death and a written consent form signed by Americans without being fear mongered, threatened or coerced and under duress.
The problem is that there was an FDA's workshop of 2020 that lists the potential direct adverse health effects and one of the serious adverse health effects they listed that is happening since 2021 is "DEATH." It's a fact that doctors and Scientists informed Americans that excessive chemical-laden injections can weaken or destroy the God-given natural immune system that has fought off viruses since time began. Remember, Bill Gates stated during an interview that they would "plunge a genetically engineered" vaccines into every child's arm. He also stated that even if 10,000,000 or 30,000,000 people died it will be worth the benefits. The benefits to the 10% that are suppose to survive as members of the New World Order?
Disclaimer: Nothing stated on Rose4Justice Blogs 'N Radio Shows is intended to be legal, medical, or political or financial advice, but a dissemination of information for educational and entertainment purposes only. Always do your own homework and research and come to your own informed decisions. Rose Colombo is the award-winning author of, "Fight Back Legal Abuse," and political satire and fictional Orwellian style adventure story quick read for all ages on depopulation and redistribution of wealth entitled, "Obamacare, Dinosaurs, Rednecks & Radicals," at http://www.amazon.com
COLOMBO CHRONICLES PODCASTS – LIVE every WEDNESDAY 12 noon to 1:00 pm pst – Colombo has interviewed over 1,000 prominent authors, experts, politicans, and community leaders from around the world – Most shows are archived for listening convenience – Listen by phone at (646-564-9742) or LISTEN on worldwide internet at http://www.blogtalkradio.com/colombochronicles
JOIN ROSE COLOMBO at – PINTEREST – GAB – MeWe.com – Colombo was deplatformed by Facebook Fact Checkers and Twitter after 12 years of providing content without pay while they reaped in Billions – with a large following – This is not the American way and it's a violation of Freedom of Speech and Assembly and Press in America. This isn't the Middle East or China where only propaganda by the government is allowed. FIGHT BACK for FREEDOM OF SPEECH and RELIGION and PRIVACY, America! God Bless You!