Rose Colombo, pub. writer and award-winning author, consumer advocate for justice and researcher of 30 years proposed laws in California and nationally that were implemented by legislatures and is an avid researcher on corrupt laws that appear to be for the good of humanity. (c) 9/9/2021
Joe Biden , POTUS, appears to be confused most of the time! He reads notes. He blanks out. He garbles his words. He calls for his "mama" during Press Conferences. He can't find his way off stage. He forgets what he's talking about. He keeps looking at his watch as if bored. The only thing he does do is sit down and sign 100's of Executive Orders, but whose writing 100s of Executive Orders?
Joe Biden frequently says he doesn't want to get his "Handlers" upset with him and that he must do what they tell him to do or they will be upset with him. The question blowing in the wind is who are his "Handlers" and why are all the agendas that he is signing off on working against the U.S. Constitution and against Freedom, Liberty, Rights, Sovereignty, Privacy, Individuals Rights and the American people?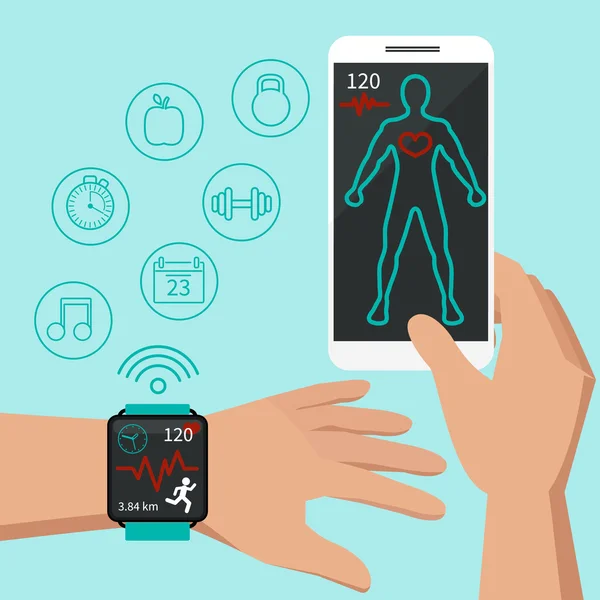 The question arising involves a dangerous path that President Joe Biden is signing off on excessive numbers of E.O.'s and it's danger to America and Americans. Americans should question if Biden's mandates are constitutional and legal or lawful? Which job duty and constitutional authority is he applying to force Americans to become the slaves of government and Big Pharma and CEOs by forcing Americans into servitude with his threats of more lock downs and loss of businesses or jobs? It appears these threats are unconstitutional and definitely not in the best interest of the American people.
In the meantime, Biden, Obama, and Hillary Clinton and the Democrats have been migrating millions of illegals under the guise of unidentified asylum seekers into the USA from Palestine, Somalia, Afghanistan, China, and Mexico. it's a fact that viruses plague their countries and they just happen to migrate illegal foreigners from countries plagued with covid, measles, Hepatitis C, SARS and MERS into the USA which weren't health issues prior to 2009.
DANGER?!! WHAT IS BIDEN'S BIOMETRIC RESEARCH AGENCY?
Biometrics Tracking and Tracing and Spying by the Government and Wall Street and China?
Is President Biden calling for a new "Biomedical Research Agency" that would operate under the guise of treatments for chronic disease, but if implemented would merge national security with health security? The plan would suck up masses of private data from Apple watches, Fitbits, Amazon Echo and Google Home and other consumer electronic devices as well as information from health care providers to determine if an individual might be likely to commit a crime." Colombo says this is definitely coming from the CCP Communist Chinese because this is exactly what they do in their countries to arrest and execute or take people to "camps to be "reprogrammed if accused of a negative "THOUGHT against the government.
The plan would work toward merging biology engineering and computer science to harness the power of natural systems for national security along with advancement in biotechnology, super computing "big data" and "artificial intelligence" to accomplish its goals in the interest of national safety. (Colombo says this is communism and overthrowing the U.S. Constitution and Bill of Rights under the guise of health care in her opinion.)
The Department of Defense (DOD) wants everyone to have biometric wearables that could monitor 165 different biomarkers using an algorithm that could recognize an infection or virus around 48 hours before the onset of symptoms. Ultimately, the promoter of the [Wall Street] technology seek to develop tools to record, mark and manipulate precisely defined neurons in the living brain that are determined to be linked to an abnormal function or a neurological disease."
As we know, Bill and Melinda Gates are the catalyst who ventured into the money making world of "Big Pharma vaccines and viruses" after Bill Gates was disgraced and found guilty of anti-trust laws by the United States Senators. He began assisting it appears with the plan of the New World Order whose stated and written strategic goal is to reduce the population of the planet commencing in 2021 under the United Nations Agenda 21.
It appears that Gates bought the worldwide platform on MSM and the 2 major social media sites to promote and market himself and his agendas on viruses and vaccines as the world's expert. It appears that Gates joined in on the Rothschilds "Lock Step and U.N. Agenda 21 and wealthy friends, members and associates such as Dr. and Mrs. Anthony Fauci, employed at NIH who announced the NWO Covid 19 plannedemic in the year 2019.
Bill and Melinda Gates traveled with the WHO Director to the Congo and India, which as reported in the news and online, but they've scrubbed out part of the original story. The original stories reveals that Bill Gates and WHO traveled to India and the Congo and injected chemical laden vaccines and oral vaccines into an unknown number of children. It's reported that down the road, 493,000 babies and children ended up dead or paralyzed or sterilized and depressed from his chemical-laden injections either immediately, weeks, months, or down the road. Why are people listening to a man who isn't a doctor, or Ph.D. or Scientist or Virologist promoting himself as the world's expert?
A particular interview on vaccines is shocking. Bill and Melinda Gates were interviewed on television and seen on social media. Bill Gates appared extremely excited and animated when he used his arms and hands to demonstrate how the kids were injected, while explaining how he injected the kids and stated, "Genetically Modified Organisms were injected into the arms of little kids and we just shot them right into the veins." He was so excited. Think about that for a moment.
Bill Gates appears passive during interviews, but he was so excited about injecting kids right into the veins! Think about this seriously because it's Bill and Melinda Gates and their non-profit organization GAVI who seek to make huge profits invested in chemical-laden worldwide injections working overtime to jab your babies and children. And, it's the taxpayer funded HHS Secretary, who revived former President George Bush's Statute 247D-6D that grants all involved in FDA experimental and trial injections, 100% immunity from liability for criminal or financial or personal lawsuits, whether it's for deaths or permanent injury to any man, women or child's body or mind.
DANGER?!! WHAT IS BIDEN'S BIOMETRIC RESEARCH AGENCY?
When did Biden and Obama decide that the government should become our daddy and our doctor? In fact, Governor Newsom and Mayor Garcetti became the parents of the California taxpayers and voters when they told us when we could leave our homes and when we had to be home or else be punished. They destroyed businesses, jobs, livelihoods and education while they enjoyed their freedom and liberties as noted in the news socializing at the French Laundry for dinner.
It's a felony for a Public Servant to abuse their power and deny constitutional freedoms, liberties, rights, and sovereignty to natural-born Americans or legal naturalized Americans as established by the Supreme Laws of the Land. If Public Servants are found guilty of violating their sworn oath as established by Statute 18 in a court of law, a public servant can be imprisoned and fined or both. How is it that constitutional lawyers don't apply this law to public servants who violate their sworn duty?
"EXECUTIVE ORDERS WERE NEVER INTENDED TO MAKE LAW! ONLY CONGRESS CAN MAKE LAWS!" Congressman Daniel Lungren
FDA Experimental and Trials for Case Studies Were Never Intended for Everyone on the Planet to Be Forced to become Human Lab Rats without Consent or under Forced Under Duress of Losing Freedom or Jobs!
The "FDA Experimental and Trial injections or Rx Drugs" were intended for people who were dying or extremely ill. The patient must be willing and informed of the risks and knowledgeable of the risks and sign a consent form and agree to be a "Human Lab Rat" for Big Pharma's experiments and trial case studies with unknown consequences to mind and body. Hitler didn't inform the Jews and his victims before he used a weapon which was a chemical-laden needle to plunge into the arms of every man, woman and child that he took hostage.
"Purchaser acknowledges…the long-term effects and efficacy of the Vaccine are not currently known and that there may be adverse effects of the Vaccine that are not currently known." #Pfizer Leak
Are Americans who don't agree with the Democrats Socialist – Communist Leaning Party Line? A Party Line is what Mao stated were people who disagreed with obeying the mandates declared by the Left and targeting God's Children is it?
The American people should be calling their representatives and asking if they believe that Joe Biden, president of the United States is abusing his job duties and executive power by signing off on Executive Orders to bypass U.S. Constitutional law and HIPPAA Laws. Human Rights Laws? Free Will,? Freedom to Choose? Nuremberg Codes? What about the human "Right-to-Work and sustain the Necessities of Life?" Is Biden practicing medicine without a License along with governors and mayors in Blue States?
Is it constitutional for Biden to send strangers to knock on everyone's door and trespass on private property and invade our privacy? Did Biden use tax dollars to hire strangers to drive to the homes of Americans and jab the human lab rats with their Pfizer and Moderna injections who have no liability for harming anyone's body or mind or deaths that occur immediately or weeks or months or a few years down the road?
Rumble — "Steve is a healthcare administrator, and his wife is a doctor. He has provided "The Stew Peters Show" with a copy of a letter that unequivocally threatens doctors with the loss of their careers if they should recommend specific COVID treatments." Why did the powers that be threaten doctors and suppress their treatments to cure covid around the world on social media and MSM? (see the video at Rumble.com)
Do the strangers in the parking lots have state medical licenses who swab your nose with a chemical and hold the American hostage who must be swabbed and without choice sign a permission slip and provide ID by allowing them to photograph our Drivers Licenses and Insurance Cards under duress or else we're told we can't visit our parents and loved ones in hospitals or nursing homes? This is cruel and unusual punishment and causes duress and places fear in the minds of individuals who get a PCR test made in China and must get one every 3 days if you choose to visit?
These agendas are anti-America and border on insanity but big business for the investors, allegedly the World Bank and Illinois Governor Pritzker and all other Democrats and RINOS invested in the PCR Testing Kits made in China. Big business for Communist China as well. But the illegals from Third World Nations carrying covid, Measles, ARS and MERS and possible Hepatitis C do not have to be tested or identified or injected with the FDA experimental and trial jabs. Is it possible that the New World Order Big Pharma investors are saving the foreigners from Third World countries to end up as their slaves if Gates wish comes true to reduce the population by 90% by 2050 and carbon monoxide down to zero?
Are the strangers medically state licensed who jab people at pharmacies and retail stores? Which constitutional authority is Biden and Blue State Governors and Mayors applying that grant them authority to force anyone by threats of losing their freedom, liberty, rights, education or work and cause any American to fear their government punishment that could impoverish Americans who refuse to comply with these draconian agendas for what many doctors and scientists sate could be a potential genocide down the road.
Will there be fewer natural-born Americans and disabled natural-born citizens who can't fight back against these evil agendas? Is the New World Order's motto, "Comply or die or comply or else be punished? It may be that compliance may not be worth the resistance as Biden and Big Pharma CEOs and investors, Dr. Fauci and Bill Gates continue to get away with causing grave pain and suffering for millions of Americans and Billions of Canadians and Europeans,
Where in the U.S. Constitution does it state that Biden has the authority under the guise of Executive Orders to force medical FDA experimental and Trial chemical-laden injections into the bodies of Human Beings by signing off on a mandate making himself a Dictator, not a president of the USA upholding the U.S. Constitutional unalienable Rights of all Americans. His actions are viewed by Millions of Americans as an Abuse of Power.
Is Biden and Dr. Fauci, who hasn't any authority over any other human being; however is making bold statements that unlawfully threaten the livelihood of all Americans by recommending that if anyone refuses to be used as human lab rats by Moderna or Pfizer experimental and trial injections that they will be fired from their jobs. What if Americans demand that Joe Biden and Dr. Fauci be fired from their jobs, instead?
In fact, if Americans recall, it was HHS Secretary Kathleen Sebelius, Obama and Biden who threatened Americans after calling out a Swine-Flu pandemic in 2009. They ordered every American to be jabbed with the Swine-Flu experimental vaccine or else be punished which is the same agenda that is being used by the Biden-Obama-China-Gates-Fauci-Big Pharma and key Democrats today.
Maybe, the 2009 Obama-Biden-Sebelius declaration of a pandemic was a Leftist test case in bed with Wall Street and the New World Order members as well as Soros, Fauci, Gates and NIH, Eco-Health, Facebook, Twitter, DOD, GAVI and the Rothschilds Lock Ste-Agenda 21, United Nations which is the New World Order in this writer's opinion. In 2009, Obama and Biden stated that if Americans refused to be jabbed with the swine flu injections, which didn't have any short or long term case studies, just as the covid-19 has no short or long term case studies published in medical journals on the long term direct adverse health effects to humans, that any American who resisted would be jailed or fined or both.
In fact, I recall that New Jersey's Governor Chris Christie, agreed with Obama and Biden on these unconstitutional mandates. Obama and Biden declared that any medical staff person who refused to be used as a human lab rat would be fired from their jobs. This isn't their first rodeo, but apparently, the persons involved have refined it to make it more difficult for Americans to resist by unlawfully and unconstitutionally using NWO CEO employers to threaten Americans with the loss of jobs and fear of being forced into poverty, starvation, and isolation which is what communist leaders do to people.
Where does it state in Biden's job duties or the U.S. Constitution that a President of the USA and Big Pharma or Bill Gates or Dr. Fauci or WHO and CDC Directors have the authority to take control over every person's mind and body by force and punishment in Big Pharma's never-ending experiments and trials which is what Hitler did? Where does it state that the Sheriffs must comply with Crimes against Humanity? Arresting Americans for attending Church or praying or parking in a church parking lot or not wearing a mask that cuts off oxygen is who they now arrest? Not the illegals and drug traffickers, gun traffickers, child and female traffickers, or murderers and rapists and pedophiles or white collar criminals in government or Big Pharma?
Americans should demand to know if Biden and Pelosi and the rest of the Democrats in office have investments in Wall Street's Big Pharma, Twitter, Facebook, Google, AI, 5G, Monsanto, Pfizer, Moderna, BioNTech and PCR Testing kits and Masks made in China. BioNTech was purchased by Bill Gates and George Soros with intent to track and trace every person on the planet using 5G, AI, Covid tracing and tracking devices and working and invested with Communist China. Do you want these wealthy people tracking and tracing you and your minor kids knowing many are linked to these spying and tracing and tracking devices that enslave every person on the planet that would include Democrats such as Obama's, Biden's, Bush's, Clinton's , Pelosi's, Soros, Fauci, and Bill and Melinda Gates and many more who are linked to Jeffrey Epstein, Orgy Island, Zorro Ranch, Manhattan condo and Lolita Express over the past 40 plus years?
Minorities in America should remember that Joe Biden and family as well as Hillary Clinton and Obama, Bill Gates and family, Melinda Gates, George Soros and many more of their wealthy NWO members who support illegal migration and flew in anti-Americans from foreign enemy nations such as Biden-Obama-Holder-DHS-Hillary Clinton using the U.S. Refugee agents who were offered financial incentives to approve entry under the guise of "refugees" which this writer refers to as "fake refugees" as they weren't fleeing to escape their ideologies, but were migrated to impose their ideologies on Americans.
Why did Democrat and RINO Public Servants who support the NWO agendas exclude the Muslims and the Illegals and Donors to wealthy Democrats or involved with Big Pharma's FDA Experiments and Trials exempted from signing up or paying up for Obamacare that includes Death Panels for natural-born Americans and loyal naturalized Americans and allegedly exempted from the FDA Experimental and Trial covid injections?
The career-political career Democrats are the same hippies from the 60s and 70s Liberal colleges who opposed civil rights for Black Americans, opposed Black Americans and minorities attending Ivy League colleges or living in their neighborhoods such as president Joe Biden and his family. Of course, the minorities could be hired as maids or gardeners or to pick crops in the fields; but today, why has Obama (the alleged Natural-Born American) -Joe Biden-Hillary and BIll Clinton, Nancy Pelosi-Chuck Schumer and wealthy Key Democrats forcing Americans to pick up the living expenses and Health Care expenses for Third World anti-American radicalized nations who threaten to wipe out America?
The same 60s and 70s college students who ended up living off the taxpayer for life by being elected into office for 30, 40, 50 plus years to change and transform America into a socialist and communist nation are the same bigots, prejudice anti-Americans, who dodged the draft, burned the flag, smoked pot and cocaine, embraced the KKK President, Robert Byrd, embraced Planned Parenthood Bigot and Founder, Margaret Sanger and embraced Communist such as Bernie Sander, George Soros and Bill Gates and eugenics or Socialist Saul Alinsky. They opened our borders and sold out for secret deals with foreign enemy nations so they could live in mansions and jet about the world. Ask yourself, what did they ever do for America or Americans?
They are the same Democrats who embraced Bill Ayers and Elizabeth Dorn, charged as domestic terrorists by prosecutors, who ended up teaching America's kids for decades in Liberal Universities. The story goes that the Communist planned a Black-White President to become the POTUS around 1959-1960. The story also goes that Bill Ayers dad helped fund Obama's education and his dad was a friend of Valerie Jarrett's dad. And it's reported online that Eric Holder's wife was a college friend of Loretta Lynch and alleged that Holder's wife owned a Planned Parenthood abortion clinic. And, of course, Obama and Holder and Clinton's, Bill and Melinda Gates, Joe Biden, Dianne Feinstein, John Kerry and more Democrats support Planned Parenthood, abortion, late-term abortion and infanticide which reduced the population of natural-born Americans since 1973 by more than 70,000,000 babies.
We., the Natural Born Americans, are faced with the lowest birthrate in the history of the USA and we are missing 70,000,000 natural-born Americans wiped out at birth in a multi-Billion Dollar business of selling baby parts. We are missing 56,000 American Heroes killed on the battlefields in Vietnam. So, since the 60s and 70s, we have lost over 100,000,000 natural born Americans who would be here with us today fighting back to defend our U.S. Constitutional Freedom, Liberty, Rights, and Sovereignty, but instead, the same Democrats are in office refusing to enact Term Limits or retire as they continue to migrate millions of Third World foreigners into the USA illegally and fraudulently under asylum laws from foreign enemy nations that overpopulate. And yet, the same women who encouraged young girls to abort their babies didn't abort their babies or encourage their daughter to abort their grandbabies, ie., Hillary Clinton, Chelsea Clinton, Melinda Gates, Nancy Pelosi, Joe & Jill Biden, Obama's, John & Mrs. Kerry and more….
The POTUS wasn't elected to favor Big Pharma and become our doctor by force. We didn't taxpayer fund and elect a POTUS or any public servant to become snake oil salesmand and begin seducing people to drink the Kool-Aid or the "snake oil" by offering gifts or using coercion, blackmail, extortion, deception, fraud, harassment, fear mongering or threats to obey thei unconstitutional laws based on criminal behaviors. I'd guess that many have investments in AI and 5G and Big Pharma, in particular, Pfizer and Moderna for person financial gain.
Dr. Fauci, CDC, WHO, Bill and Melinda Gates as well as President Biden are fear mongering and threatening Americans. It's a crime to fear monger and threaten and coerce anyone to comply with someone's else's demand and place fear in their minds that they will be harmed and punished if they don't comply. This is what the Biden administration and Dr. Anthony Fauci is doing. They are threatening Americans that they will not be able to exercise their "Right-t-Work" and to provide for their families and will be impoverished. This is cruel and inhumane to do to anyone. They are placing fear in the minds of the citizens that if they don't obey and be used as "Human Lab Rats" that they will die or will be killing other Americans which is ridiculous. The world has survived viruses since Adam and Eve were created. It appears everyone dies from covid now. No one dies from any of the top causes of death which take second place to covid even if the cause was one of the top causes.
Dr and Mrs. Fauci are employed in top positions at NIH and funded long time by Bill and Melinda Gates. The CDC and WHO Directors who are heavily funded by Bill and Melinda Gates and Bill Gates is the Founder of GAVI. Everyone involved appear to be long time well-connected to each other and appear to be in the business of vaccines for profit.
The fact that a president of the United States of America and the taxpayer funded and elected governors and mayors would deny any American their constitutional rights, HIPPA Rights, Human Rights, and Employment Rights as well as Civil Rights and the Right-to-Work and and their human right to sustain the necessities of life is beyond comprehension in a civilized nation. Communist Nations like China and North Korea mandate and fear monger that if their citizens don't obey and comply with the government's order then they will be severely punished. Running a nation by mandates and forcing people to comply or die or be punished are rooted in communism, not Americanism.
Which experiments and trials will the White House and Big Pharma, CDC and WHO as well as Dr. Fauci and Bill Gates demand be enforced next? Where in the U.S. Constitution or Bill of Rights does it grant the POTUS the right to make laws by Executive Order and bypass congress and by-pass the U.S. Constitutional Laws, especially laws that can kill or injure healthy people for life. How can the government of Big Pharma force people with known or unknown allergies or pre-existing conditions, cancer, heart and lung and liver or brain health issues to be jabbed as if one shoe fits all 7 Billion people. This is insane.
HANDLERS IN THE OVAL OFFICE?
.Is Joe Biden's Handlers instructing him to use Executive Orders to bypass Congress and the U.S. Constitution which is what he and Obama did between 2009 and 2016 which appears to be an abuse of power. Such agendas appear to be promoted and enforced with intent to overthrow the U.S. Constitution by default without dropping a nuke. The President of the USA doesn't have authority to trick the American people into thinking that he can sign off on laws that bypass Constitutional Law without congressional authority that are not in the best interest of the American people nor in accordance with the U.S. Constitution.
What if Biden's "Handlers" are so smart that they probably know that Biden more than likely couldn't be tried for treason even if he is found guilty or charged should he be diagnosed with cognitive issues such as Demential or Alzheimers and would possibly be placed under psychiatric or medical care if that was a possible case brought before the senate or Military Tribunal; however, anyone else of sound mind who engaged in the same mandates that violate constitutional law could be tried for treason which is what appears to be occurring, so is it possible that this is the reason that they slipped in Biden while they pull off all these antics involving covid under the guise of health care?
It appears that Biden's "Handlers," who he states give him his orders are causing him to violate his sworn oath of office by default. If he has cognitive issues then it is truly by "default" and if these Third parties are running the nation and controlling Biden's decisions then again it is by Third Party default that the nation is being destroyed, especially with the open borders as we cannot sustain millions of unidentified foreigners coming into the USA while the country is alleged in pandemic or plandemic and after Dr. Fauci and Bill Gates and CDC and WHO Directors destroyed millions of jobs and businesses in the USA and forced Americans to fund 30,000,000 illegals they allowed into the USA prior to 2020.
Remember, every law must be written with honesty, transparency, common sense and include equity and be just for all Americans as well as written in accordance with the U.S. Constitution and the Will of the majority of Americans and in their best interest. Only congress can make laws, not the President of the USA abusing Executive Orders intended for administrative use.
Obama and Biden do not appear to have the "best interest of the American people" at heart, but they do appear to have the best interest of the Taliban, ISIS, Muslim Brotherhood, illegals and gangs, cartels and felons who are pedophiles, rapists and murderers which they've been releasing from prisons since 2009, while throwing innocent law-abiding Americans in jail for not wearing an unhealthy mask that cuts off their oxygen supply to the body and brain and immune system.
If Joe Biden is taking his orders from his "Handlers" as he continuously states during press hearings than we must demand to know who are these Handlers. He states that he must comply with his "Handlers" or else they will be upset with him and he'll be in trouble. Isn't that Elder Abuse? We The People should be asking the question "Who is really running the nation by "default?"
Perhaps, Americans would be wise to write, email, google and contact or call their representatives as ask the question if America being controlled by a shadow government" that includes Wall Street Billionaires, Bill and Melinda Gates, George Soros, Clinton's, Bush's, Obama's, Big Pharma and foreign leaders and wealthy foreign members of secret societies. Is China one of Biden's Handlers? Is Ukraine one of Biden's Handlers? Is the Muslim Brotherhood one of Biden's handlers? Could the Biden family have been compromised by the secret deals with China and the Ukraine and Burisma? Should Americans ask their representatives if there are more "laptops from Hell" in the hands of the CCP?
Americans must ask the POTUS Joe Biden, "Who are your Handlers and who is threatening you that you fear them and you state are controlling you" which should cause the GOP to commence Impeachment Hearings and find out the truth before our potential demise. It appears that the DOJ or FBI or powers that be aren't concerned about the "Handlers" controlling the decisions made by Biden and what he mandates as a dictator and signs as Executive Orders. So far, nothing he says or does or signs upholds the American way of life or the U.S. Constitution.
The U.S. Constitution prohibits servitude and slavery. The NWO members involved are using Americans as Human Lab Rats. They are violating the U.S. Constitution and Human Rights Laws and Nuremberg Codes that prohibit using human beings for case studies as Human Lab Rats for Wall Street's Pfizer and Moderna jabs and other pharmaceutical companies. These two manufacturing companies suddenly made it all the way to the top of the list for being well-funded and for the distribution of the FDA approved experimental and trial injections despite the reported blood clots causing death and permanent injuries and somehow were granted 100% immunity from lawsuits .
Millions of people have complied willingly or under duress of threat of losing freedom and their jobs. It is a crime for the POTUS Biden or Congress or Dr. Fauci or Bill Gates or Big Pharma and Wall Street CEOs on Wall Street to fear monger, harass, threaten or coerce anyone with punishments of losing their livelihood while playing doctor without consent by the individual Americans. They are invading the privacy of every American home by threatening to send strangers to our doors. They are threatening every American with punishment of losing their jobs and placing employers in positions of power that invade the medical confidential records which include vaccines or experimental and trial injections that HIPPA protects as confidential between a doctor and patient. They seek to have the employers keep medical records on every employee believe it or not! This is a 100% total invasion of our privacy rights. MSM tries to debunk that Gates and Soros and Dr. Fauci had any ties to Moderna, but who believes MSM?
In fact, Moderna never developed a vaccine. Was Moderna ever funded at any time by the Gates Foundation or EcoHealth or GAVI or the NIH during HIV AIDS research because for a company who never developed a vaccine, they are #2 for earning Billions from their FDA experimental and trial covid injections in just a few months! They state they are promoting the new technology mRNA to be used on "patients," not just for covid but for extensive experiments and other diseases.
If Big Pharm covid injections were FDA approved and Licensed then they can be sued and forced to pay for punitive damages and possibly criminal charges filed if found guilty because they didn't inform the "Human Lab Rats' of the chemicals, toxins, secret trade secret toxins, nano-particles- stem cells, metal, red or purple dye…..or inform them by a fact sheet of the risks and require a signed consent form required by the FDA which is also being ignored and bypassed.
Americans are not their "patients" and we shouldn't be denied constitutional rights. It is a crime against humanity to deny anyone the "Right-to-Work for refusing to become a case study and a human lab rat for Big Pharma and the investors in Big Pharma for profit. The CEOs of United AIrlines and Delta who are in the news online threatening to fire their employees who refuse to get jabbed and used as human lab rats should be liable for injury or deaths especially if they pass out while flying the plane!
God granted every American the unalienable Right to exercise Free Will and Free Choice as Free Americans to control our own bodies and minds and thoughts, not DOD or AI or Gates or Soros or Biden or Big Pharma or Social Media. MSM and the 2 giant social media sites suppresed medical information based on their fact checkers if anyone including credentialed doctors and scientists who opposed anything that Dr. Fauci, Dr. Birx, Bill and Melinda Gates, or CDC and WHO marketed and promoted on MSM and online.
MSM and the 2 social media giants suspended or banned doctors from around the world who have treated patients for decades with viruses and covid and SARS and MERS and saved lives. MSM and the 2 giant social media sites may have caused the deaths and suffering of millions of people by suppressing this medical information from the general public. Instead, they protected former Governor Cuomo who ordered covid patients into non-covid nursing homes and hospitals that caused thousands of deaths and Dr. Fauci and Dr. Birx, and Bill and Melinda Gates and George Soros and Big Pharma were silent about these deaths.
Why would Big Pharma want to be FDA approved as Licensed Vaccines because they've been sued for Billions for Rx Drugs and Licensed Vaccines that caused deaths and permanent injuries in the past, ie., Lupron, Swine Flu, and Gardisal. They injected Gardasil and oral polio shots in babies and children in India and the Congo and 493,000 children were reported and alleged in the news that the babies and children died or ended up paralyzed or made sterile and depressed.
The truth is that Pfizer and Moderna appear to have their biggest donor, Bill and Melinda Gates onboard. Perhaps Bill Gates helped the Pfizer CEO negotiate with the leaders of the USA, Israel and the UK to contract to Pfizer and fund Pfizer with Billions of U.S. taxes for worldwide distribution which allows Gates and GAVI members to keep their own money. After all, the United Nations New World Order Agenda 21 seeks to Redistribute the Wealth of the World to the surviving 10% of the world's population by 2050. These goals are being implemented under the guise of developing a sustainable planet. Saving Lives. Reducing poverty. It appears that Wall Street's wealthy will be the New World Order government if they succeed and implement their "New Normal" lifestyle that controls the minds and bodies of the survivors who aren't wealthy but will be more like zombies who can't think for themselves. I guess these people in their 60s, 70s, 80, and 90s, believe they will live forever.
AMERICANS ARE EASILY FOOLED AND TRICKED AND USED AND ABUSED AND RIPPED OFF BY THE WEALTHY DEMOCRATS AND RINOS AND CHINA
And, what about Wall Street as most of Wall Street CEOs are involved financially with Communist China and use their slave labor to make the chips for computers, phones, and automobiles and much more. These are huge Conflicts of Interest as it appears that Speaker Pelosi and her husband are invested in Wall Street as well as many public servants and Bill Gates, George Soros, Dr. and Mrs. Fauci and more. These are huge conflicts of interest when they are mandating using "Human Beings as Human Commodities for Human Capital" and granted themselves 100% immunity from any liability for any reason.
This raises the question that all Americans need to be asking their senators, "Who is running the country and who are Joe Biden's "Handlers?" Is Joe Biden, or Kamala and Mr. Harris involved with Communist China and the CCP? Is Senator and Mr. Feinstein involved with China? Is Speaker McConnel and his wife involved with a multi-billion dollar business in China? Is Hunter still involved with deals made in China? Is Senator Swalwell still sleeping with the enemy of China? Is Bill Gates still visiting a honey pot over in China as reported and alleged by a female Whistleblower from China? Remember, the Clinton's were involved with China for years. What about Hollywood and does China own Hollywood?
Americans are not only funding 30,000,000 plus illegals and so-called refugees, while Dr. Fauci, Gates, Soros, CDC, WHO and The White House destroyed our businesses, jobs and families, education and isolated the youth and elderly causing grave depression and increased crime and suicides. The isolation also caused babies to be born with lower IQ's. Isolation is what the wardens do to criminals in prisons, so what's the difference if we can't leave home with their permission over a flu? They isolated Americans which is cruel and unusual punishment against innocent people by people who haven't any such authority over the masses. This is why they threaten to harm you and fear monger to fire you if you don't obey them on behalf of Gates and Soros and Fauci and Big Pharma. They are currently forcing American taxpayers to taxpayer fund Wall Street Millionaires and Billionaire's Private Corporations such and to possibly implement DOD's biometric devices that enslave every American.
Get jabbed or else be punished. You will be isolated from family and friends and fellow Americans as a leper basically. We will take your kids away. We will deny your kids access to an education. We will deny you the right to visit your family and friends. We will deny you the right to live in a decent lifestyle and deny your freedom, liberty and rights. You may be taken away to Fema Camps without contact to the outside world. When will Americans wake up to this insanity and inhumane acts against the world's population, including the American natural born Citizens by evil people in office?
Right-to Work and provide for the necessities of life. You will be starved out and denied food and water if you listened to Don Lemon on MSM who said that Americans who don't obey the government and get jabbed shouldn't be allowed to buy food. The evil agendas coming from taxpayer funded government elected persons equates to tyrannical death panels to reduce the population of natural born Americans who are the targets of these agendas.
The comments by certain Liberal hosts are the most evil comments I've ever heard on television as well as coming from the lips of the president of the USA! The games of Russian Roulette has begun and the hunters are admitting they are declaring an unspoken war on natural-born Americans who resist being used as human lab rats for Big Pharma's experiments and trials and case studies to build their "Big Pharma Trillion Dollar Vaccine Industrial Complex."
Big Pharma and the government has granted the HHS Secretary the green light to o grant Big Pharma and all who help promote and market their jabs 100% immunity from harming or injuring or killing any person or causing brain injury or chronic illness for the rest of their lives. Why doesn't Big Pharma travel to the Middle East and China and North Korea and administer their experimental and trial jabs where the viruses plague their countries? Why are they dead set on jabbing everyone on the planet and why aren't people asking this question?
Obama and Biden took office in 2009 by calling out a Chicken Little Sky is Falling fear mongering Stimulus Crisis in 2009 when Obama and Biden sold Americans the first bottles of snake oil. And again, in 2020, Biden, Obama and Pelosi sold snake oil once again. In 2009, Obama and Biden approved funding be paid to Pelosi's brother-in-law's private green business, Solyndra, using U.S. taxpayer's stimulus money in the amount of $535M plus $40M as an alleged loan.
We The Taxpayers were forced by Obama and Biden to fund family and/or former employees of the federal government or associates and donors who donate to the Democrats with our taxes while Biden and Pelosi and the Democrats put Americans out of business in 2021. Pelosi's brother-in-law never paid back the $535 Million or the $40 Million to the American taxpayers.
Furthermore, Obama and Biden approved U.S. taxpayers fund Michael Chertoff's naked x-ray radiation machines at airports and ironically, manufactured by OSI Systems in which George Soros was invested. We funded these Democrat's friends and family's private businesses with our taxes. And, after Obama stopped the building of the Keystone Pipeline, gasoline prices increased and George Soros purchased an oil company in Brazil with stimulus money according to alternative news. And, Biden is doing the same thing in 2021.
Colombo said, "Its not we're all in this together, America! It's, they're all in this redistribution of wealth together!"
The 2020 stimulus U.S. tax dollars provided funding for China, Iran, Pakistan, Congress, Newsom's businesses and many more in public office who took advantage of the stimulus taxes. Pelosi and Schumer and Biden and Harris threw crumbs to the American people and said, "Eat Cake!" Obey or else be punished, The Democrats and RINOS imposed unconstitutional indefinite detention and Lock Downs, They intentionally destroyed the Middle Class American Dream businesses and their income and sacrifices. They are evil in my opinion.
The taxpayer funded long-time political hacks who refuse to leave office after becoming extremely wealthy, are imposing their WILL on the American people who swore to uphold the WILL of the American people as established by their sworn oath and the U.S. Constitution. But, when wealthy people such as Bill Gates or Mark Zuckerberg and George Soros can fund the entire Democrat Party including District Attorneys and Governors and Mayors and Attorney Generals into public office then what should the American people expect if not corruption? This is not to say all are corrupt, but why are they rich and the Middle Class is being forced into poverty and out of business?
The Biden-Obama-Cinton-Schumer-Pelosi and Democrats and RINOS have destroyed millions of jobs with their Lock Downs over a flu, while they granted themselves increases in wages from the stimulus taxpayer money, and funded their wealthy doors. The Biden-Pelosi regime funded anti-American nations as well such as IRAN, Pakistan, China, Ukraine, and more. And, more recently, they left Billions once again behind on anti-American soil in Iraq and in Afghanistan of weapons, military data, Black Hawk Helicopters, tanks, and ammunition for ISIS and the Taliban who seek to come against the United States of America and dominate our nation. The Obama-Biden-Democrats and Rinos are destroying our Homeland and giving it away to people who are forcing their way into the USA by invite of Obama's -Biden – Clinton's – Kerry – Pelosi – Schumer – Bloomberg – Cuomo's – Soros – Gates – and so many more who appear to be using a flu to overthrow the U.S. Constitution and Bill of Rights and Sovereignty.
These New World Order members appear to be helping make the dreams of Eric Holder, Loretta Lynch, Valerie Jarrett, Bill Ayers, Hillary and Bill Clinton, Nancy Pelosi, Maxine Waters, Chuck-Schumer and Joe Biden, Bill Gates, Big Pharma, Dr. Fauci, George Soros, Rothschilds and more working to help Eric Holder, Valerie Jarrett and Obama's dream come true which is to change and transform the face of America into a Muslim Brotherhood nation and/or Communist Nation or both. The question blowing in the wind if if the American Patriots will be strong enough after being used as human lab rats and jabbed healthy enough to save the American way of life for our children, grandchildren, and future generations. It's because of the anti-American 60s and 70s Liberal and Hippie Democrats that sold out our Homeland for 13 pieces of silver that America is facing this crisis.
Most of these anti-Americans on the Left who burned the U.S. Flag and knelt for the BLM Marxist and Communist ANTIFA and knelt for the National Anthem and refused like Obama to place his hand on his heart to recite the Pledge of Allegiance in 2008, who are now growing older and even elderly, that we're facing this economic and weakened U.S. Military and Law Enforcement crisis as well as the crisis at the borders. It's because of these same older political hacks on the Left that Haiti was never restored. It's because of them that the Canadians and Europeans and American Middle Class is being destroyed as well as the Farmers and Ranchers after the Lock Downs. Yet, these same Democrats who made themselves wealthy somehow continued to visit salons, didn't wear masks, socialized, attended fine restaurants and vacations and collected their taxpayer funded wages.
Colombo says, "It appears to be as if the American government has a problem with a portion of the wealthy in office or in business on Wall Street who appear as if America is being run by a white collar organized criminal syndicate who want it all and are into ethnic cleansing. Apparently, greed is addictive and an addiction."
Facebook and Twitter were allowed to say Shut Up to the American citizens on the Right and basically order the Republicans in Public Office to shut up or else be suspended, banned or silenced from their social media sites while offering Dr. Fauci and Bill Gates carte blanc worldwide platforms. It is stunning how the FCC and the Senate to-date sold out to Facebook and Twitter and allowed these 2 corporations to monopolize the taxpayer funded airwaves and control Freedom of Speech.
It's ridiculous for the U.S. Senate and FCC and Department of Justice to ignore the truth that Facebook and Twitter aren't neutral but worldwide political influencers. Yet, they refuse to deregulate this monopoly on who are using our taxpayer funded public airwaves which were in reality stolen by Wall Street corporations such as cable television and AI communications from the American people. There isn't any way that Facebook and Twitter can be viewed as neutral when they are working with the government it appears as well as AI and Bill Gates, Dr. Fauci, Big Pharma, and not only donating, by default, but influencing the Medical Industry and the Political Narrative and Elections in my opinion.
Should these experiments prove to be killers with a potential for a genocide or they continue to jab and disable once healthy Americans, there are no consequences for all involved with knowledge that there is a potential to destroy lives and kill people while it appears that Big Pharma is downplaying the deaths and the injuries.
It's possible that the FDA experimental and trial chemicals that could include stem cells, mRNA gene therapy, possibly graphene oxide poisonous toxin to humans, nano-particles, dye, ethanol oxide, and metal could cause blood clots as reports. Heart Inflammation. Heart Attacks. Strokes. Brain Injuries. Paralysis. Covid or more injuries or death. There isn't any way that Big Pharma or Doctors can state honestly that a chemical-laden vaccine is 100% safe for 7 Billion people. They can say but don't that Covid has a 99.6% up to 99.9% recovery rate and hands on doctors from around the world have cures.
How many more injuries and deaths will be recorded and ignored 1, 2 or 3 years from 2021 when they've made Trillions of Dollars from these FDA Approved Experimental and Trial injections with no liability for deaths and injuries around the world? Hitler would be so proud.
A meme was posted online that stated, "I'm pointing to the emergence of yet more proof that Anthony Fauci lied to congress regarding the funding of coronavirus gain-of-function research reminding viewers that the offence is a felony punishable by five life sentences in prison is what the above meme reads. MSM ignores the evidence brought by Senator Rand Paul and scrubs much of the truth from the internet and only leaves behind anything that is favorable which is what they do for all Democrats, especially wealthy Democrats."
Long term effects and efficiency: (Posted the alleged Leaked Contract online by a Patriot on 9/9/2021 – If true, the Pfizer Leak that USA and Israel and UK agreed to but there are many more protections all for Pfizer with total disregard for human life knowing there are adverse effects of the Vaccine that aren't currently known meaning the leaders who signed off on this entire Pfizer contract held total disregard for our minds and bodies and agreed to use us as their human lab rats and care less about humanity as well)
WHAT HAPPENED TO NATURAL IMMUNITY – HERD IMMUNITY – OR THE HEALTHY IMMUNE SYSTEM?
The Pfizer and Moderna and all the rest of the experimental and trial injections and therapies used on the Human Lab Rats can't be licensed by the FDA as safe with efficacy if they haven't recorded case studies that must undergo careful scrutiny by a myriad or protocols until they can be be approved for short and long term published case studies in medical journals that takes 5 to 15 years to provide. The Investors and Big Pharma intentionally used the "FDA Approved Experimental and Trial" injections it appears so they don't have any liability for deaths and injuries. If they are approved and Licensed then they will be liable for lawsuits claiming deaths and injuries as in the past. It's this blogger's opinion that the world and Americans have been duped.
This "warp speed" or "fast tracking" injections never used on humans before or in mass worldwide appear to be speeding up the jabs because the New World Order knows too many people are waking up to their evil agendas for depopulation and redevelopment of the planet so they can play god and control the planet. They will lose in the end and the biggest loss they will suffer is losing their soul and ending up going through the Gates of Hell for eternity.
Will you be a future Zombie who know longer knows how to think or count or research for truth because you will google all the answers and lose the ability to write and add, subtract, multiply, divide, or read or think for yourself?
Check out Colombo Chronicles every Wednesday Live from 12 to 1pm pst as Colombo interviews dynamic authors and experts and then shares her political issue of the day. Most shows are archived for listening convenience. Listen live by phone at (646) 564-9742 or worldwide online – https://www.blogtalkradio.com/colombochronicles
Colombo's 2 award winning books, "Fight Back Legal Abuse" and a political satire, "Obamacare, Dinosaurs, Rednecks & Radicals" a short adventure story on the redistribution of wealth and depopulation. WATCH FOR COLOMBO'S UPCOMING BOOKS in 2021-
Blogs – http://www.rose4justice.com
Pinterest – GAB – MeWe.com – suspended from Twitter and Facebook after 12 years….They do not like my Conservative and Christian and Pro-American views now that they used my content to gain advertisers and become wealthy – Pro-U.S. Flag – Pro-Life – Pro-Freedom, Liberty, Rights – Pro-Sovereignty – Pro Legal Migration and Deportation of Illegals – Stand in Line and Wait Your Turn and Be Identified – Pro-Legal Citizenship – Pro-Deportation of foreign enemies – Pro-National Anthem – Pro-Pledge of Allegiance – Pro-Off Welfare in 2 years unless disables – Pro-Veteran Support – as well as Pro-GOD – BIBLE – and PEACE in the WORLD – Anti-swearing on a foreign book of foreign ideologies pledging allegiance to foreign enemy nations and should never be allowed to enter as Reps of the U.S. People's House -Pro-vetted proof of a U.S. Birth Certificates for public review for all Candidates running for the Office of the POTUS which eliminates altered B/C's and failure to produce! "LET PEOPLE LIVE THEIR LIVES AND CONTROL THEIR OWN BODIES AND MINDS" for no man or woman should alter God's DNA, Brains or Bodies – That's not Science, it's pure evil.