Rose Colombo (c) 11-3-2021
Americans and Citizens of the World have a Right-to-Know if the American FDA members who voted upon rolling out the FDA Experimental and Trial Injections after all the Lab Animals died after 2 Jabs with no case studies gather as to the benefits from the animal testing, only death. There were foster care children reported to be used who were babies, kids and teenagers without the State CPS guardians or foster guardian's consent experimented upon by Dr. Fauci during the HIV AIDS research and some kids died or were injured for life with his experimental and trial chemicals without being held liable by the government, Democrats, RINOS, or NIH or AMA or DOJ or FBI.
The FDA voted to roll out the worldwide FDA Experimental and Trial chemical-laden and mRNA gene therapy in January 2021 without short and long term case studies approved by the medical profession which takes 5 years up to 15 years to approve. After the approval of paid volunteers who willingly agreed to be used a human lab rats for their case studies and informed of the chemicals and risks are required to sign a consent form, but now since January 2021 when everyone was mandated in the USA by Biden and/or under threat of losing their careers, jobs, homes, cars, vehicles, freedom, by people who don't have such authority.
How safe was the BIG PHARMA – CDC-WHO – FDA approved and Licensed Gardasil and Lurpon or Swine Flu and Many Other Vaccines plunged into the bodies of babies, children and adults?
CLICK ON THE LINK to watch this important video: https://www.bitchute.com/video/Bt2pVLJcx1ql/
The POTUS, CDC and WHO Directors who Soros and Gates donate to their campaigns or through their foundations and non-profit organizations have imposed tyranny on the American people and world with the help of wealthy Wall Street CEOs such as Mark Zuckerberg and his partner, who is CEO of Anser and alleged to have developed or assisted with the development of CRISPR. It's reported and alleged that the World Bank and Blue State leaders mostly funded by Soros and Gates and wealthy NWO CEOs who have granted authoritarian and dictatorial authoritarian rights over the entire nation as non-elected officials and ignoring the fact that the U.S. Constitution prohibits anyone from enslaving humans as Human Lab Rats for Big Pharma case studies who with CDC, WHO, Gates and Soros and the funders granted themselves immunity from those they kill with the clot shots or permanently injure for life. They are granting themselves the right to take control over everyone's minds and bodies for profit or else punish Americans by destroying their jobs, businesses, families and lives. How do these agendas equate to "HEALTH CARE?"
The Democrats and EU leaders involved with CDC, WHO, NIH, Dr.and Mrs. Fauci, Soros, Gates, BioNtech, Mologic, Pfizer, Moderna and more granting themselves 100% exemptions from any liability for crimes against Humanity or violations of the Nuremberg Codes using coercion, fear, threats, extortion for profit to destroy people's families, businesses, jobs and lives. How healthy is that by the American Health Care money making Private Corporations in bed with government agencies paid by American taxpayers whose majority no longer trust them?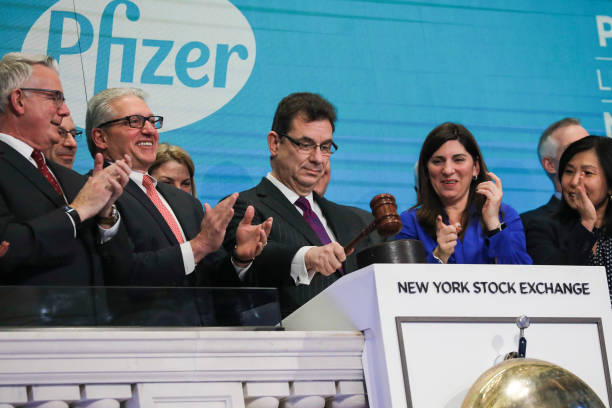 Prior to January 2021, after the approved case studies which are currently in 2021 bypassed, in the past, they turn to the FDA to approve a license and administer the R&D Experimental and Trial Injections as "Licensed Vaccines," but until that point, it's not a vaccine until approved and licensed, so they are calling the experimental and trial injections, which are still in Research and Development (R&D) vaccines, which is misleading the American people and the world, in my opinion. By referring to these experimental jabs, they are conditioning the citizens of the world that they are safe and effective by using the word "vaccines."
The world's population are being used as their property, chattel, slaves forced into servitude for the Big Pharma free Human Lab Rats thanks to Dr. Fauci, WHO and CDC Director and all involved. They've granted themselves authority to bypass constitutional law and civil rights and the Necessities of Life Laws. They are making themsleves wealthy and making the American people poor. Ironically, the Black Americans thought that they were the only slaves, but now the entire world has been taken hostage by Big Pharma and contracted with Pfizer who has granted themselves total immunity from any liability whatsoever. Why would any leader of a nation sign such a stupid contract?
CLICK ON TO LISTEN TO DR. ARDIS who reveals Dr. Fauci's dangerous covid protocols?
The list below was compiled by credentialed professionals who they revealed are involved with what appears to be the push to reduce the population of the world and Redistribute the wealth of the world to themselves using Covid 19, a flue with a 99.5 up to a 99.9% recovery rate while suppressing Ivermectin, Hydroxychloroquine (HCQ) and Vitamins D3, C, Zinc, Magnesium, Melatonin and other treatments ethical doctors use to cure covid and respiratory health issues.
If there is deception or fraud or misrepresentation and intent after having knowledge of what is in the formulas and Trade Secrets and mRNA gene therapy (is from aborted fetal tissue and the excuse by Big Pharma, CDC, WHO and the White House that the stem cell lines were taken from aborted fetal tissue in the 60s, 70s and 80s doesn't matter according to them, but it does matter because stem cells were taken from a human being, but this did this to deny religious exemptions). A whistleblower has alleged that there are toxins such as graphene oxide and Bromide in the formula as well as "ethylene oxide" and Phosphates, dyes, metal, nano-particles of aluminum and mercury, and other materials. In fact, Dr. Fauci refers to the Human Lab Rats as "candidates" and states that they are "at risk" and after jabbed are "unknown consequences" to individuals and possible "enhanced infections." It's baffling that the DHSS would grant 100% immunity to Pfizer and other Big Pharm CEOs protection from all liability no matter what they are accused of even if they aren't 100% honest about the alleged Trade Secret Formula and mRNA stem cell lines in my opinion.
To Listen Click on Colombo Chronicles or keep reading: https://www.blogtalkradio.com/colombochronicles/2021/11/04/is-the-vaccine-passport-same-version-of-china-merit-app-that-denies-freedom
Didn't Dr. Fauci, NIH, CDC, WHO, Pfizer, Moderna, BioNtech, Mologic, White House, and other Big Pharma CEOs and Borad members know the risks before jabbing every person on the planet including pregnant women and their fetuses? Where were the precautions taken when it came to the quality of safety case studies which were done on lab rats and all the animals died. Why would they bypass the short and long term case studies or inform the general public of what is in the injections since the average time frame to develop a vaccine is 10 years. They unleashed the FDA approved experimental and trial jabs knowing there are risks and unknown consequences to individual bodies and minds. To the best of my knowledge, these experimental jabs aren't licensed by the FDA as vaccines.
The disturbing fact is that they don't really care it appears that people are dying after jabbed and being disabled of all ages or their loved ones. And, the fact that the DHHS and government granted total immunity from liability and lawsuits for the deaths or direct adverse health effects that disable once health human beings and being okay with the people in charge of the White House, FDA, CDC, WHO, HHS, Big Pharma CEOS and refuse to compensate their victims for their loss or permanent disability for life is most shameful and disgraceful in the USA..
Why didn't the CDC, WHO, Gates, Dr. and Mrs. Fauci who work for NIH, and Big Pharma inform the general public that doctors/hospitals/nursing homes are paid $39,000 plus $3,000 per dead patient labeled as covid or covid cancer or covid influenza or covid brain injury, etc. before or after the experimental jabs and according to whistleblowers in the medical field are encouraged to use Remdesivir and other Rxs, but not to use Ivermectin and HCQ with disclosing why since they are touted as 100% safe and effective by international doctors and Scientists?
Did the FDA create a Draft that listed the potential Direct Adverse Health Effects after 1 or 2 or 3 injections entitled, "FDA Safety Surveillance of COVID-19 Vaccines: DRAFT Working list of possible advance event outcomes***Subject to change*** listing about 30 different direct adverse health effects that could cause death or permanent injury to the people injected under fear and duress causing them to comply or else be punished. There are serious consequences to individuals if they are adversely effected by the jabs immediately, days or weeks away, months or years away such as Guillain-Barre Syndrome, Strokes, Heart Attacks, Inflammation, Neurological Disorders, and more including Death.
To Listen Click on Colombo Chronicles Link or keep reading: https://www.blogtalkradio.com/colombochronicles/2021/11/04/is-the-vaccine-passport-same-version-of-china-merit-app-that-denies-freedom
The NIH/Dr. Fauci, Who and CDC Directors and the White House going along with them already punished the world's population with lock downs and loss of their businesses, jobs, farms, ranches, food supplies, and caused a rise in depression, suicides and cruel and unusual punishment which are crimes in America according to the U.S. Constitution. I often wonder if they had been locked down and locked out of their jobs and income and isolated if they would be protesting or be okay with being impoverished by their own taxpayer funded public officials. Tens of thousands of people have been reported to seriously injured from covid or after the covid jabs which are increasing every day from reports around the world and not everyone reports the deaths or injuries to VAERS online nor do the hospitals or medical staff or nursing homes. There are more deaths increasing after the jabs as reported by whistleblowers online. How many must die or be injured to satisfy CDC< WHO, NIH, Big Pharma, and HHS and the White House and EU Leaders in Australia, Spain, Italy, France and Canada?
Currently, they are threatening to punish Americans who resist being used as their Human Lab Rats by unconstitutionally and inhumanely firing people from their jobs that also appears to be illegal, and unlawful and violations of Human Rights and Nuremberg Codes. They also appear to be breaking the law on the book because they are using non-licensed experimental and trial injections as well as threatening, fear mongering, bullying, and pressuring people by coercion to be jabbed or else be punished for their profit making business which borders on extortion and blackmail because for every jab, Pfizer and Moderna and some doctors and investors are getting wealthier every day from the disabled and the deaths.
The NIH, WHO, CDC, Big Pharma and all investors and the White House are causing more people to live in fear causing duress and stress and the infliction of physical, mental and financial distress which are also crimes if found guilty in a court of law and eligible for punitive damages. They should also be held liable for the loss of individual's jobs, businesses, homes, education, and income which would trickle down to losing their lifestyle which is also a crime against the Necessities of Life laws. People have been unable to pay their bills or feed their kids or provide clothing, shoes, education, or even buy gas for their cars. Some people lost their cars when they lost their jobs. And all this over a flu that has 99.8% or 99.9% recovery rate.
And what about the Vaccine Passport that is basically the China "Merit App" that denies all freedom, liberty, rights to their citizens and they track them on a merit system and the government decides if they can work, go to school, buy, sell, travel, or socialize. They are hooked up to the internet and they must carry a charged Iphone with them at all times if they want to use it for public transportation or draw money from the bank or buy dinner.
CHECK THIS LINK TO LISTEN: https://www.blogtalkradio.com/colombochronicles/2021/11/04/is-the-vaccine-passport-same-version-of-china-merit-app-that-denies-freedom
Nothing said on Rose4Justice and Colombo Chronicles is intended to be legal, medical, financial or political advice, but a dissemination of information for educational and entertainment purposes only. Always do your own research and your own homework and come to your own informed decisions. It is too soon to know what the effects of an FDA Experimental and Trial Injection will bring in the future 1, 2, or 3 years from now….500 cases of Myocarditis and Pericarditis has been reported in Ontario after 2 injections reported online on 11/17/2021.(source: countersignal.com)
Colombo is an award-winning author with 5 Star Reviews on amazon for her self-help book pub. in 2010, "Fight Back Legal Abuse" and political satire, "Obamacare, Dinosaurs, Rednecks & Radicals," pub. 2013 on the redistribution of wealth and depopulation in a fictional Orwellian adventure story and quick page turner for all ages.
COLOMBO CHRONICLES PODCAST: Wednesdays Live – 12 noon to 1:00 P.m. – Call in to listen at (646) 564-9742 to authors and experts from around the world and commentary – on a myriad of topics – Most topics are archived so you can return and listen to your favorite author or expert and topic at any time….To Listen LIVE on the worldwide internet, bookmark – http://www.blogtalkradio.com/colombochronicles