Rose Colombo, award-winning author, local columnist, "One Woman's Opinion," researcher, and long-time advocate for justice, formerly am-FM and cable TV host to worldwide online podcast, Colombo Chronicles (C) 10/16/2021
What if the evil ones working and investing in vaccines and biochemical viruses and seek to reduce the population were injecting snake venom into your veins that attacks the organs and causes death listed as Covid 19?
August 24, 2021 – "Like Venom Coursing Through the Body Researchers Identify Mechanisms Driving Covid 19 Deaths: UArizona News – Bio 5 Institute:
UArizona News reported, "Collaborating scientists have identified what may be the key molecular mechanism responsible for COVID-19 mortality – an enzyme related to neurotoxins found in rattlesnake venom. Researchers from the University of Arizona, in collaboration with Stony Brook University and Wake Forest School of Medicine, analyzed blood samples from two COVID-19 patient cohorts and found that circulation of a certain enzyme may be the most important factor in predicting which patients with severe COVID-19 eventually succumb to the virus."
Since 2019, doctors and scientists from around the world have been silenced by the New World Order Billionaires and multi-Millionaires who through investments and purchasing of air time that the average person couldn't afford to buy to control the narrative on MSM and Social Media giants. They appear to control Wall Street as well as seasoned wealthy investors, who are believed to manipulate the stock market in their favor, not in the favor of most investors, who are average citizens hoping to get wealthy investing in their stocks. Of course, some people make a decent return on their money and some get rich, but the majority do not, who are inexperienced. It appears that Insider Trading isn't a crime for public servants such as Speaker Nancy Pelosi and her husband, but it was a crime for Martha Stewart.
Today, it appears millions of people are counting on getting rich invested in Pfizer, Moderna, J&J, Merck, and Astra Zeneca or the covid PCR Ethylene Oxide swab testing kits and masks made in China making China wealthier, not made in the USA after what appears to be a man made virus unleashed in communist China. The masks should have been made in the USA as well as any testing kits putting Americans to work and stimulating the economy if they are really necessary, but are they? Many administrators of nursing homes and hospitals appear to have filled their bank accounts with financial incentives since 2019 (or could they be bribes to commit a fraud on Americans so WHO and Dr. Fauci, NIH, and Big Pharma and MSM can report inflated numbers so they could fear monger the general public and under duress fear dying from covid 19 so they will comply with the experimental and trial jabs in 2021 also known as United Nations Agenda 21 and the Kalergi Plan?).
After all, since 2019, CDC and WHO have been onboard with labeling every patient and test as a covid 19 case and recording every death as covid 19, but that makes no sense. It appears that we have people without conscience in the government, Wall Street, and medical profession who are weak and will comply with these evil agendas for financial incentives. They are willing for a price to record the underlying cause of death for the patient, even if it was a car accident or old age or a drug overdose as covid 19. Americans are no more than Human Lab Rats to these Luciferians to be used as Human Collateral and Human Commodities for Human Capital. Apparently, they can't get enough wealth, so they want to redistribute the world's wealth to themselves. They are using human being for human profit. You are their consumer product. Dr. Fauci, CDC, WHO, NIH and Bill Gates and the members of the NWO are pretending that the USA was sold to the Bankers as a corporation, but that would have been a fraud on the Bankers and the American people. A President of the USA hasn't any authority to bypass congress and the U.S. Constitution for his personal financial, political, and personal gain. The United States of America is the property of the Natural-Born Americans innate to their soil which is a baby born to 2 legal Americans on U.S. soil or U.S. protected soil. Any President who is involved with selling out America behind the backs of the Natural-Born Americans is a traitor to the U.S. Constitution.
One must ask how did the top 10 causes of death in America disappear after 2019? The statistics don't match up that all patients, all tests and all deaths between 2019 – 2021 are a all covid deaths only. It's ridiculous to believe that the newspapers and social media and MSM is reported only on covid as if all other top causes of deaths disappeared in January 2019 when Covid 19 was announced by Dr. Fauci in 2019. Suddenly, heart attacks increased in young people between 2021 and 2022 after the jabs were rolled out in 2021. Health issues such as strokes, cancer, diabetes, hospital accidents, pneumonia and TV and COPD as well as poisons and drug overdoses appear to have change into covid.
It appears that these protocols using a man made gain-of-function virus could be death panels for a potential genocide worldwide which would be the crime of Treason against the U.S. Constitution, Bill of Rights, USA, Europe, Canada, Australia, New Zealand, and the world. Instead, there are Military Generals ordering the military to be used as Human Lab Rats for this Experiment on Humanity. Are those pushing this experimental and trial injections that must be repeated endlessly with serious potential adverse side effects that can cause permanent injury or death be communists who infiltrated into our Military and government?
One must ask if these are Death Panels for the elderly and sick to end Medicare and MediCal and Social Security in the near future by the New World Order. Remember, Obamacare or ACA includes early-end-of-life counseling and euthanasia for the elderly and very sick. Yes, there is a covid 19 flu, but why did they suppress the information provided by international doctors on the early cures and prohibit Americans or doctors or pharmacists to access Ivermectin and Hydroxychloroquine when both are FDA approved as safe and effective?
Recently, there has been reports of controversy on CNN and main stream media whose hosts have been stating that HCQ and Ivermectin aren't approved for Covid because CDC and Dr. Fauci prohibited the sale in January 2019. MSN claimed that Ivermectin is only intended for horses, but that is not true. HCQ is safe and approved by the FDA for humans and before 2019, could even be purchased by Rx or OTC also known as over-the-counter. Ivermectin is safe for humans and it isn't only used on horses. The question blowing in the wind is why didn't the paid reporters research the information first to find out if Ivermectin or other medications used on horses are used on humans and approved by the FDA? The FDA doesn't approve medications or vaccines. There is a protocol of medical experts who perform case studies on willing paid volunteers who must sign a consent form as well as tested on animals or real animal lab rats. The case studies are known to take from 5 to 25 years to approve the Rx's or injections for safety and efficacy. Once approved, it is the FDA that determines if they will license the experimental and trial Rx's or injections as "licensed" Rx's or vaccines." By using these Rx's and experimental jabs with unknown consequences to individuals immediately or down the road, it appears that they aren't licensed because if they aren't licensed and require volunteers then Big Pharma and all involved including insurance companies won't be liable for death or permanent injuries.
IS IVERMECTIN APPROVED FOR HORSES ONLY OR FOR HORSES AND HUMAN BEINGS?
The FDA has not authorized or approved ivermectin for use in preventing or treating COVID-19 in humans or animals. Ivermectin is approved for human use to treat infections caused by some parasitic worms and head lice and skin conditions like rosacea.
If your health care provider writes you an ivermectin prescription, fill it through a legitimate source such as a pharmacy, and take it exactly as prescribed. (See more info on Ivermectin at fda.gov)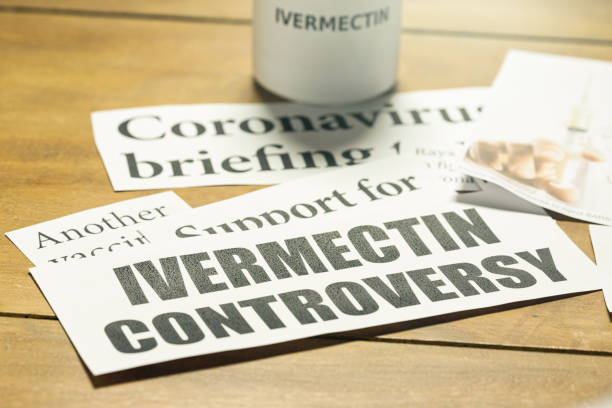 DMSO used on horses and dogs and Humans:
DMSO is one of those medications that was used on horses and found could be used on people and sold OTC as well. "You may be more familiar with anti-oxidant sources in nutrition, such as vitamin E or lycopene, but DMSO that has a molecular structure that allows it to function in the same way. Specifically, DMSO binds with "free radicals," which are oxygen compounds—leftovers from normal biochemical reactions—that damage or destroy healthy cells. These free radicals are often the byproduct of inflammation and, in turn, cause more swelling and inflammation as they accumulate. DMSO is a free radical scavenger that slows or halts this process. By 1965, however, the FDA closed down clinical trials citing safety concerns. Since then, DMSO has been approved for some specific applications. In human medicine, these include use as an organ preservative and as treatment for a bladder disease called interstitial cystitis. In 1970 it was approved for topical use in horses and dogs" Source EQUUS
Microrelief Microcurrent Therapy Used on Horses and Humans
Microlief microcurrent therapy has been used in successful treatment of acute injuries. When used in a clinic trial on human counterparts, the unit was applied within three hours of the initial soft tissue injury with ice. The unit was used continuously for eight hours with rest of the involved part. Source: Pivot Point Equine Therapy
So, how rich are the public servants getting from their investments in Big Pharma or hospitals and nursing homes who are taking the [bribes?] financial incentives to list everyone as a covid case or death? Who is invested in the USA, Australia, Europe, and Canada on Wall Street in masks, testing kits, jabs in Pfizer, BioNTech, Oxytec, Moderna, Merck, J&J and Astra Zeneca who are in the running to make Billions or Trillions in creating what appears to be the NWO covid cult that involved AI – 5 G – 6G – and the internet, China, Taiwan (makes the chips), and overthrowing the U.S. Constittuion with a "Merit App" in China called a "Vaccine Passport" in the USA illegally, unlawfully, and unconstitutionally denying Freedom, Liberty, and Rights and Sovereignty to all Americans without constitutional authority?
How about the FDA approval of Hydroxychloroquine?
Hydroxychloroquine and chloroquine are FDA-approved to treat or prevent malaria. Hydroxychloroquine is also FDA-approved to treat autoimmune conditions such as chronic discoid lupus erythematosus, systemic lupus erythematosus in adults, and rheumatoid arthritis reported by the FDA on.July 1, 2020. Quinine is used to treat malaria caused by Plasmodium falciparum. Plasmodium falciparum is a parasite that gets into the red blood cells in the body and causes malaria. Quinine works by killing the parasite or preventing it from growing. So, it is alleged by Dr. Jane Ruby that there are Scientists and Doctors researching the Pfizer and other covid injections that allegedly use graphene and bromide that allegedly are creating eggs to hatch inside the body with a live alien creature – is it a parasite if true? Hopefully it isn't true, but why are they suppressing HCQ that has been around for 70 years and FDA approved for killing worms or parasites in the body is a question blowing in the wind! Ironically, the FDA has never said anything negative about HCQ until 2019 in 70 years!
What is the difference between Malaria and Covid 19 and the Seasonal Flu? If they are basically the same then why is the CDC – WHO – Dr. Fauci – HHS and Big Pharma adamantly suppressing the use of HCQ as a possibility to help with Covid 19 Sars 2 Flu since Malaria has similar flu symptoms as recommended by international doctors? And, why is it that Dr. Fauci, CDC and WHO and HHS weren't concerned about the seasonal flu that kills more people every year than covid 19?
Symptoms of malaria include fever and flu-like illness, including shaking chills, headache, muscle aches, and tiredness. Nausea, vomiting, and diarrhea may also occur. Malaria may cause anemia and jaundice (yellow coloring of the skin and eyes) because of the loss of red blood cells.
Similarities: COVID-19 and the Flu (source John-Hopkins)
Symptoms
Both illnesses can cause fever, cough, body aches, and sometimes vomiting and diarrhea (especially in children). Learn more about COVID-19 symptoms.
Both can result in pneumonia.
Both flu and COVID-19 can be asymptomatic, mild, severe or even fatal
According to data collected by the CDC from 2010 to 2020, the agency estimates that the flu has caused 12,000–52,000 deaths annually. During that time, the flu also caused 9 million–41 million illnesses, and 140,000–710,000 hospitalizations. Globally, the World Health Organization (WHO) estimates that the flu kills 290,000 to 650,000 people per year, so this was the average before covid hit in 2019! So, why was the nation locked down and caused economic disaster by causing and not caring about the loss of millions of businesses, jobs, and increased poverty. How is it that they didn't care about breaking up the food chain knowing that nourishment is key to staying healthy? And, how is it that the disinfectants and toilet paper were the first items to be gone off the shelves along with Vitamins and HCQ, thermometers, Ivermectin, rubbing alcohol, Hydrogen Peroxide and Lysol? Why was the protein rationed and denied as the markets were sold out of meat, poultry, and fish which provides omega oil? And, these actions caused isolation and depression and increased drug and alcohol use that led in many cases to an increase in suicide especially for kids and teens and elderly. How were these agendas healthy for the population?
The Australian leader admitted and stated in her speech that she is following the New World Order policies. She is violating her country's freedom, liberty, and rights and ignoring her duty to the Australian citizens.. And many, governors and mayors and other leaders in the USA, such as President George HW Bush, (deceased) stated that he pledged his allegiance to the New World Order. If that's the case then why have Americans been funding leaders for the majority of their lives including their pensions, vacations, and healthcare, until they die no matter how much wealth they gained or how they got so wealthy since they seek to reduce the population of the planet by 90%?
Tea Party reported: BOMBSHELL: Nearly 50k Medicare Patients Died Soon After Getting COVID Shot! After 50,000 seniors died after the covid 19 experimental and trial injections even after Dr. Fauci told his colleagues that the candidates were at-risk and could enhance the negative effects of the infection (covid 19) and "The BIG UNKNOWN is EFFICACY." Will Efficiacy be present or absent and durable admitted by Dr. Fauci that they haven't any idea if you will die or live or be permanently disabled, paralyzed, sterilized or brain damaged or have heart attack or stroke. These so-called experts admit they don't know what will happen to individuals, so the HHS Secretary granted these wealthy corporations and investors total immunity from injuries and deaths, but under which constitutional authority did they protect private corporations from the people? It appears that they must be aware of this gross negligence by the entire government and AMA, NIH, CDC, WHO, Gates Foundation, GAVI, Dr. Fauci, Soros, Big Pharma and NWO CEOs' involved and all Democrat States and investors in this Big Pharma take down of America and Americans!
Many NWO CEO's on wall Street and within the White House as well as family members of government officials appear to be making secret deals behind closed doors with the foreign enemy leaders and business owners in China. The biggest threat to America and Taiwan, and the world is Communist China. What good has ever come from this covid 19 agenda of lock downs, curfews, distancing, or masks? America and people around the world are dying or being injured from cutting off their oxygen supply and causing deep depression from masks as well as possible illnesses. It appears to be the sheeple living under the NWO threats, coercion, and fear mongering who are complying with the unprecedented and unconstitutional force of covering one's face and diminishing their oxygen supply with masks made in China. The tyrannical indefinite detentions, which aren't quarantines that last maybe 1 or 2 weeks or 30 days at the most, are more like taking Americans hostage and under tyranny ordering them to obey or else be punished in indefinite detentions, but under which constitutional authority or job duty since this is not what they're paid to do?
This Video ..posted as information for educational and entertainment purposes only.
CLICK ON: https://www.redvoicemedia.com/2021/10/covid-nasal-swabs-examined-by-scientists-reveal-danger/
THE WAR ON GOD!
Where in the U.S. Constitution does it allow the White House, Congress, Senators, invested in Big Pharma and AI which are huge conflicts of interest, or allow Billionaires or Millionaires such as Bill Gates, George Soros, Dr. Fauci, CDC and WHO Directors to impoverish healthy people or even those who are sick after many of them funded China to use their Wuhan Lab to continue researching a virus that they knew could be leaked and cause a plannedemic?
Instead, they took unconstitutional and unlawful and illegal tyrannical and totalitarian control over our lives after they were the same people involved with donating to Dr. Fauci's research at NIH. How is it the people that caused the pannedemic and invested in Big Pharma and masks and testing kits back in 2018 are now locking down America and the world and destroying businesses, jobs, Middle Class, education, and the food chain as well as U.S. Sovereignty and trampling on the U.S. Constitutional Supreme Laws of this Great Republic? How is it non-officials who can only provide suggestions and recommendations are being allowed to run the nation with an iron fist and order the Law Enforcers to arrest good Americans who pay their wages for not wearing a mask that cuts off oxygen and can cause them physical or emotional harm? Or arrest not Muslims or Buddhists or Mormons or others, but Christians and Pastors who attend church and pray?
Who granted the federal government since 2009, under the Obama-Biden regime and Democrats to morph all 3 branches of government together and approve laws without reading them and allow the oval office to make laws, enforce laws, and punish Americans who don't comply with tyrannical Executive Orders that are not read, reviewed, studies, and approved by Congress as Executive Orders were never intended to make laws until Obama decided that he would run the nation with a phone and a pen and Executive Orders and that is what has begun once again in 2021.The President of the USA doesn't have the authority to make laws, implement laws, enforce laws and act as the judge, jury, and executioners and take over the minds and bodies, businesses, and lives of every American. It can only be taken if the people give a dictator that authority to operate without 3 branches of government and without the U.S. Constitution or a sworn oath..
It is a very dangerous path when a POTUS and the congress and senators allow one man to or America's representatives to accuse anyone without due process of law of being a domestic terrorist which is a very serious accusation and accusations are not evidence of hate speech or domestic terrorism or any other serious crime. And resisting to be used as a Human Lab Rat for Free Case Studies under Big Pharma's microscope with their never ending jabs knowing these jabs are still in Research and Development with unknown safety or efficacy because they chose to warp speed the experimental and trial jabs s well as bypass the protocols for safety and efficacy. Instead, they chose to use every human being as their human lab rat and as Dr. Fauci stated, each "candidate" or human lab rat will be "at risk." It appears to this blogger that they are using people for their game of Russian Roulette.
I don't know if public officials care that the White House or public servants who accuse people of domestic terrorism could be their relatives and friends affected by reckless accusations. Hitler used the Germany doctors and Scientists and Nurses, who willingly complied with his dictates, when they began experimenting with their trial injections, radiation and drugs for depopulation. This plannedemic was written into a George W. Bush Presidential Order back in 2004. Americans should look to Chicago, Illinois where corruption has always been a huge problem as well as D.C. aka District of Corruption and how it was tied to the hospitals in Chicago using people as Human Commodities for profit and for Human Capital.
And, those involved with the experimental and trial injections according to Dr. Fauci's speech on video presented to his colleagues on the experimental and trial multiple injections will skip the safety and efficacy tests on animals as all the animals tested died after 2 jabs. (It's alleged that the jabs include toxic graphene and ethylene oxide, mRNA, gene therapy, chemicals, toxins, and nano-particles, dye, metal, aborted fetal tissue and new technology never used on humans). The injections include new technology according to doctors worldwide who warn against them. They appear to be developing a technology that goes far beyond vaccines to end a flu. In order to do this, they would need a flu that has variants to continue the multiple jabs using fear mongering and threats by scaring people into compliance with threats of losing their businesses, education, jobs, and income which is highly unethical and immoral, and should be criminal.
It should be a crime brought forth by the DOJ and FBI and AMA and Citizen Trials and Grand Juries based on the U.S. Constitution, Crimes Against Humanity, and Nuremberg Codes because the U.S. Constitution prohibits using people as slaves and forced into servitude to be used for free as case studies and as human lab rats under duress of losing their income and jobs and families and homes. The U.S. Constitution prohibits any person from being used as chattel or property of the government or anyone else including Big Pharma, CDC, WHO, Gates, Soros, Dr. Fauci, or the congress or senate, but they haven't stopped it have they? So, are they all guilty or invested? Are they creating their own slaves using people until they reach their goal of "Human for Internet" meaning hooking people up through injecting technology into their bodies to the internet and 5G so they can turn God's creation into mindless zombies for those who survive?
The adverse reactions to the experimental and trial injections and therapy can take effect immediately, or weeks, months, or years to react. Those involved in this covid cult do not believe in God for they believe they are gods and they thrive on money, power, and control. They are playing god and they are at war with God and all his creations upon the earth and that is why they seek to destroy the farmers and create their Monsanto non-nutritional Lab Grown Foods, Milk, Molecular Meats and Lab-Grown Trans Human Babies who are neither male or female and can't procreate believe it or not.
They are aware of the deaths and disabled people in America and around the world and yet, they don't think that in America, 50,000 American deaths are enough to end this nightmare in America alone? It appears to be about the money, control and power as they appear to be implementing their reset to enact the Redistribution of American's Wealth to them and reducing the population with death panels vs. life support by suppressing the FDA approved cures, but made the exception for covid 19 and people don't find that odd?. Who should take the blame for blood on their hands seeking to reduce the population of the entire planet by 90% by 2050? It shouldn't take long between the injuries and deaths post jabs and Planned Parenthood whose wiping out babies around the world needed to preserve sovereign nations and indoctrinating kids into same sex and abortions and trans humans which are all depopulation programs in my opinion.
The White House, CDC, and WHO continue to prohibit doctors and Scientists worldwide from talking about HCQ or Ivermectin after stating online that they've been using HCQ for years on covid patients with safe cures and D3, C and Zinc and other treatments and that they have case studies. Sadly, they were wrongfully debunked by CNN, MSM, social media giants, Dr. Fauci, CDC and Who. The doctors from around the world stated they were under threat that their licenses would be revoked and they could lose their livelihood and their careers if they continued to promote Ivermectin and HCQ.. How is that health care?
Consequently, MSM, 2 giant social media sites, Dr. Fauci, Dr. Birx , CDC and WHO debunked HCQ approved by the FDA as safe after it has been used and on the market for 70 years. Online articles reported that Pharmacists were told not to fill HCQ or Ivermectin prescriptions. Hospitals and Nursing homes were informed not to use the protocol of high doses by IV of Vitamin D3, C, Zinc, Magnesium and other treatments these doctors used to treat their patients. In fact, one doctor stated that the IV infusions were removed as part of the protocol by CDC and Dr. Fauci. HCQ was not being filled by pharmacists and the OTC HCQ products were gone from the shelves. Main Stream Media, and recently CNN mocked and debunked Ivermectin when Mr. Joe Rogan stated he used Ivermectin to protect himself from covid 19-SARS 2. They stated that Ivermectin is only used to deworm horses, but that was not true according to the FDA's information which I researched
The HHS Secretary, CDC, WHO, and all involved including the FDA approved of using the world's population for EXPERIMENTAL AND TRIAL Injections without consent or informing the individuals of the chemicals and treatments and toxins used in the injections and the risks such as death, paralysis, heart inflammation, heart attacks, strokes, sterility or brain injury and more. The FDA regulations require willing volunteers, informed of what is being injected and the risks of life or death or injury. The FDA regulations require a signed consent form. So, how can the FDA, HHS, White House, Governors, Mayors, Big Pharma, CDC and WHO violate the FDA regulations and Nuremberg Codes and the U.S. Constitution that prohibits anyone from using any human being as a slave for servitude as Human Lab Rats for profit and experimental and trial injections without consent? How can they be allowed to fear monger and threaten and coerce Americans that if they resist the multiple jabs that they lose their businesses and jobs and starve to death?
.In fact, Dr. Fauci stated to his colleagues that the candidates injected were "at-risk" and the experimental and trial injections could "enhance the infection" and that the "efficacy" of these experiments was unknown and the consequences to each person unknown. Is that not Gross Negligence or would the former FBI Director call the injections by threat and what appears to this writer to be Human Rights violations to be "extremely careless" even after millions of innocent people have been injured worldwide and 10s of 1000s have died post experimental and trial jabs?
These genetically engineered experimental and trial injections are unprecedented and alleged to include mRNA technology and altering God's DNA, graphene oxide poison to humans, ethylene oxide, phosphates, metal, nano-particles of aluminum, and mercury, aborted fetal tissue in testing or included in the injections. Why is Big Pharma granted taxpayer funding and 100% immunity from killing anyone with the injections or temporarily or permanently injuring anyone from the injections and then stating, "it's to be expected" or "it's normal" or "it's minor" or "it's for the better good of others."
It appears the agendas enacted were enforced to inflate the covid numbers in 2019 through 2021 so those involved could fear monger and implement the FDA approved genetically engineered experimental and trial injections in order to use the world's population as Human Lab Rats for FREE Case Studies. Remember, in the past, FDA required Big Pharma to pay willing volunteers to be human lab rats for their case studies with a signed consent form. How many people are becoming human collateral without any liability for the outcome as they put every human being except themselves under their microscope? Remember, the FDA approved experimental and trial jabs – not approved licensed vaccines – to my knowledge to-date.
THE STERILIZED MOSQUITES – OXYTEC
Bill Gates and George Soros, Billionaires, are either both or one of them are invested in Pfizer, Moderna, Oxytec (a company that sterilizes mosquitoes so they can't reproduce by genetic engineering), and BioNTech. What is interesting about Oxytec is their genetic engineering includes sterilizing the mosquitoes. Ironically, the news reported that the genetically engineered mosquitoes were released in Brazil by the millions when covid was announced by Dr. Fauci and Bill Gates and Brazil was reporting extremely high rates of covid, so maybe their experiment didn't work and caused more flu cases and deaths. No one thinks about that do they? Is that just a coincidence?
Again, Oxytec and Gates released the genetically engineered mosquitoes in Florida against the will of the majority of citizens and Florida was the state that opposed the New World Order masks and the distancing and the mandated experimental and trial injections promoting constitutional Free Choice to control one's own body and mind. They also had a low rate of covid until the so-called genetically engineered mosquitoes were released.
"Previously, Oxitec developed male Aedes mosquitoes that have been genetically engineered so that their female offspring don't survive to adulthood " [and can't procreate]. "With the support and partnership of the Bill & Melinda Gates Foundation, Oxitec is entering the fight against malaria with a powerful, innovative vector control technology," Oxitec CEO Grey Frandsen said today in a news release. The Gates Foundation said it will provide nearly $4.1 million for the project.
Is it possible that Bill Gates who is heavily invested in Pfizer and Moderna, BioNTech with George Soros and allegedly BioNtec receives 50% of the Billions in profit that Pfizer is bringing in from the experimental and trial jabs since January 2021. Is it possible they are into population control and seeking to reduce the population of the planet since Bill Gates' dad headed up Planned Parenthood. And Gates, his dad, and Gate's friend, Jeffrey Epstein, the international child trafficker, who only liked little white girls supported eugenics and creating a superior race. Isn't that what Hitler did? Didn't he force millions of humans that he took hostage to be injected with chemicals and operated upon and made sterile with vaccines and radiation so they couldn't reproduce their own as he, too, sought to create the superior race?
The Obsession with Vaccines and PCR Tests –
CLICK ON THE DANGERS OF THE PCR NASAL SWABS: https://www.redvoicemedia.com/2021/10/covid-nasal-swabs-examined-by-scientists-reveal-danger/
Bill Gates admitted that he would plunge a genetically engineered vaccine into every child's arm and he stated that if the elderly were euthanized in hospitals then they could use the millions for education. He also stated that the genetically engineered experimental and trial covid jabs could kill 10% up to 15% of the population and another time he mentioned 10,000,000 people could die and another interview he mentioned 33,000,000 people could die. He also told the world that "You have no choice." He is not a elected official, dictator, and he's not a doctor or Scientist, but he has the world's platform providing medical advice on viruses and vaccines.
Furthermore, FDA approved and licensed vaccines such as Gardasil are known to sterilize young people and/or causes paralysis or death which Bill Gates and WHO were involved in as well as the oral polio shots they were injecting by needles or by mouth in India and the Congo. Many kids died or were paralyzed or depressed or made sterile from those FDA approved vaccines in India and the Congo.
Bodies for Internet
The material and technology being injected into human beings which is genetically engineered jabs which are FDA approved as experimental and trial injections (not licensed vaccines) according to Soros and his colleagues in an interview recently entitled, "Bodies for Internet" stated they will alter human being's bodies and minds to hook them up to the internet using Artificial Intelligence which appears to be destroying God's DNA, God's Children and all of God's Creation through AI which appears to be Sci-Fi coming to life and turning the survivors from these genetically engineered jabs into their human case studies to create the survivors changed into trans humans hooked to 5G and the internet as mindless zombies who can't procreate and are manipulated to obey their NWO Masters.
And, most recently, a doctor stated that the injections are being researched because Scientists and Doctors and Dr. Jane Ruby who appeared on the Stew Peters Show reported that they found alleged aliens with legs and a head being birthed inside human bodies after jabbed because it appears that the graphene in the injections are causing eggs to heat up and hatch inside the human body and create an unknown type of alien-like creature. They even measured the head and legs that move which is the most horrendous Sci-Fi horror story that allegedly may or may not be true, but they showed slides and the Doctors and Scientists investigating are credentialed. Thank God they are researching these genetically engineered experimental and trial injections and attempting to connect all the dots. No one in my opinion should be used as human lab rats for unprecedented non-licensed injections for genetically engineered experiments on human beings which are unprecedented injected materials being injected multiple times with unknown consequences. A whistleblower alleged that graphene was used in the injections at Pfizer and they hid that toxic poison from the public by listing it as a Trade Secret.
"We've known for at least one an a half year that the virus was not isolated (in the classical sense). The same is true for all viruses. You could argue viruses don't exist at all but there is pretty strong circumstantial evidence that they do.
Lack of evidence is not the same thing as a smoking gun imho." (video and article pub. on Beforeitsnews.com)
CDC: In conclusion, we report that although a human lung cell line supported replication of SARS-CoV-2, the virus did not propagate in any of the tested immune cell lines or primary human immune cells. Although we did not observe a productive infection in CD4+ primary T lymphocytes, we observed virus-like particles in these cells by electron microscopy. Thus, SARS-CoV-2 can enter CD4+ primary T lymphocytes but is unable to replicate efficiently. Our data shed light on a wider range of human cells that may or may not be permissive for SARS-CoV-2 replication, and our study strongly suggests that the human immune cells tested do not support a productive infection with SARS-CoV-2. Top Dr. Banerjee is a postdoctoral research fellow at McMaster University, Hamilton. His research interests include coronavirus–host interactions in humans and bats as well as the evolution of antiviral immune responses in bats.
Click on the Link to listen to the Australian Leader talk about what the future will be like living under the New World Order and making sure every person is injected with their NWO experimental and trial injections which are no approved by protocol and FDA licensed as vaccines because they are not a vaccine until they approved and licensed which takes 5 years up to 15 years or more….to prove safety and efficacy, except for this one injections bypassing consent, approvals and licenses and liability whether criminal or financial or both while overthrowing the U.S. Constitutional Supreme Laws of the Land that grant Freedom, Liberty, Rights, Free Choice and Free Will to every American to change and transform and steal our nation's Homeland and wealth using fear mongering, coercion, threats that borders on extortion and a potential genocide worldwide
VIDEO for educational and entertainment purposes only
CLICK: https://beforeitsnews.com/opinion-conservative/2021/09/breaking-exposing-their-evil-lies-to-save-humanity-christopher-james-gabriel-sgt-report-must-vid
Regenerating to combat injury and one day, human disease?
"Juliano and her colleagues also provide more information about the Hydra nervous system in the study. Given the animal's amazing regenerative capabilities—if you cut one in half, it'll regenerate its body and nervous system in roughly two days—Juliano and her colleagues are curious about how the Hydra nervous system responds to injury."
"All organisms share the same injury response pathway but in some organisms like Hydra, it leads to regeneration," said study co-author Abby Primack, a biochemistry, molecular, cellular and developmental biology graduate student. "In other organisms, like humans, once our brain is injured, we have difficulty recovering because the brain lacks the kind of regenerative abilities we see in Hydra." (source: biologyucdavis.org)
Disclaimer: Nothing written by Rose Colombo on this Blog is intended to be legal, medical, or financial advice, only a dissemination of information for educational and entertainment purposes only. Do your own homework and your own research and come to your own conclusions.
.Check out Rose's Blogs and Radio shows at http://www.rose4justice.com
Check out Colombo Chronicles Podcast Live every Wednesday from 12 noon to 1:00 pm pst – usa – when Colombo interviews prominent authors and experts on a myriad of topics from health to crimes to child abuse, divorce, romance, Sci-Fi. Covid, mafia, constitution and more.
UPCOMING APRIL 2022: Watch for Rose M Colombo's latest book, "Obamasaurus," a political satire and fictional Orwellian short adventure story that takes the reader into remote a remote jungle in search of the dinosaur tablets left behind in a secret location that exposes a message on how humanity can face the dragon and survive if the chosen one finds the message and shares it in time.
Colombo can be joined on GAB.com and MeWe.com
.
.