Rose Colombo (c) October 3, 2021 – 30-year researcher on injustices and legal abuses, 2X Irwin Award-winner of "Fight Back Legal Abuse" self-help book and "Obamacare, Dinosaurs, Rednecks & Radicals," political satire on depopulation and redistribution of wealth.
Are Americans and the World being used and abused by criminal-minded public servants and wealthy CEO's on Wall Street invested in Big Pharma such as Dr. Fauci, CDC, WHO, Bill and Melinda Gates, George Soros, White House and Public Servants as well as China which are all Conflicts of Interest since Gates and Soros also fund most of the public servants on the Left in key positions of power. How is it that these same people are using Human Beings as Human Capital or Human Collateral for their Experiments and Trials with 100% immunity from liability for deaths whether it's 1 or millions as well as injuries? Many Doctors and Attorneys believe the VAERS deaths are inaccurate and there are closer to 50,000 deaths from the experimental jabs so far.
It's immoral and unethical to coerce healthy people to be used for Big Pharma experiments with knowledge that the potential direct adverse health effects on once healthy people can cause them permanent injury or death. How is this not murder and Gross Negligence according to the law books,. Coercion, Fear mongering and Threats are crimes in America according to the law books. So what do they define these crimes to be by the perpetrators? Anyone coercered and threatened and do so under fear and duress of being punished or harmed is not legal, lawful, or constituional.
COERCION: Compulsion by physical force or threat of physical force; an act such as signing a will is not legally valid if done under coercion. And, since a valid marriage requires voluntary consent, coercion or duress is grounds for invalidating a marriage. (NOTE: Americans are under duress by coercion and threat if they do not get jabbed with experimental and trial injections then they will lose their jobs, be isolated from the public and social facilities, denied opening their businesses; denied an education and even suggested denying social security and Medicare and entering grocery stores. These are all illegal and violation of the law. An FDA Experiment requires knowledge of the ingredients, chemicals, treatments, knowledge of the RISKS, WILLING to join in as a volunteer usually paid; and requires a SIGNED consent without coercion, threat or fear mongering signed with a Free Will and of sound mind).
THREAT: A communicated intent to inflict harm or loss on another or on another's property, esp. one that might diminish a person's freedom to act voluntarily or with lawful consent.
TERRORISTIC THREAT: A threat to commit any crime of violence with the purpose of (1) terrorizing another (2) causing the evacuation of a building place of assembly, or facility of public transportation; (3) causing serious public inconvenience (4) recklessly disregarding the risk of causing such terror or inconvenience. (NOTE: Threatening to use human beings as Human Lab Rats is not only terrorizing people to do something under coercion, threat and duress that they believe may harm them while terrorizing them by threat of Jail, Fines, Closing down their business, Churches, or removing them from their home or removing their children from their custody or denying them an education and access to the Necessities of Life appears to be a "terroristic threat: by definition from the law books.)
It's a fact that Big Pharma and government, CDC, WHO, Dr. Fauci can't claim that millions of people were informed of the Pfizer Trade Secret Formula and all chemicals and mRNA treatment in the jabs as well as the risks and the fact that the jab is an experiment and trial and not licensed vaccines or that they waive their rights to file lawsuits and the jabbed alleged didn't sign a consent form asking if they were willingly joining in the experiment and trial or under duress and why did they? There have been 20,000 deaths reported by VAERS but lawyers filing lawsuits are stating the numbers are much higher and the deaths are closer to 50,000.
WHY SHOULD WE ALLOW Pfizer, Moderna, Dr. Fauci, CDC, WHO, Bill and Melinda Gates, George Soros, FB and Twitter, MSM, BBC, BioNTech and Mologic invested in Big Pharma as well as any government official to get away with Crimes on the Law Books involving Coercion, Threats and Fear Mongering or causing duress to cause a person to become fearul and under duress comply with their demands that they believe may be harmful to them and their children and loved ones? This causes stress and stress can cause heart attacks and strokes and sever depression leading to abusive behaviors, drugs, alcoholism and suicides.
Every Public Servants, CDC and WHO Directors, Bill and Melinda Gates, George Soros, and NWO CEO's on Wall Street and the EU and NWO wealthy members have knowledge that using coercion, fear mongering and threats to harm people and cause them to become isolated and impoverished if they don't comply with unconstitutional and illegal and unlawful compliance to be used as Human Lab Rats for Big Pharma's case studies under their microscope with no liability for deaths and injuries are Crimes Against Humanity and Violations of the Nuremberg Codes and violations of Constitutional law and violations of many laws on the law book related to fear mongering, coercion and threats, extortion and Blackmail.
No one, including the President of the USA, V.P., Senators, Congressional members, CDC and WHO Directors or Media have the constitutional right to use mind control and indoctrination and misleading information on their non-stop commercials paid by Bill Gates that only allow Bill Gates and Dr. Fauci, CDC and WHO Directors and only those doctors who agree with them to be heard or seen on MSM, BBC, Radio, FB and Twitter.
Denying Freedom of Speech to Americans is anti-American, unconstitutional, discriminatory and should be criminal because the information from credentialed doctors may have saved lives. These media outlets who Gates buys air time for his worldwide platform shared by credentialed well-respected doctors who have been curing covid 19 patients for decades are silenced. They have been sharing on alternative media when possible stating that they've been using FDA approved Ivermectin and Hydroxychloroquine and Vitamin D3, C with Zinc infusions and other treatments and that they have kept case studies on their patients who survived. So, $15 hour Twitter and FB opinions are more credible than credentialed doctors who save lives every day?
And yet, CDC and WHO and Dr. Fauci, who have been funded by Bill and Melinda Gates through donations in the millions for years is a huge Conflict of Interest. If CDC and WHO and Dr. Fauci are concerned about saving lives then why would they deny Americans and the world access to buy FDA approved and over the counter Big Pharma products known as Hydroxychloroquine that has been around 70 years or Ivermectin, which are FDA approved as safe and effective.
Should you know ask yourself how does it make any sense that they would take FDA approved safe products away from the people and coerce them to be human lab rats for their Experimental and Trial injections with unknown consequences to individuals that can be immediate, days, weeks, months, or 1 or 2 or 3 years or more down the road with 100% immunity granted to themselves from any liability for the deaths or injuries to once healthy babies, children, teens, adults and elderly?
In fact, Dr. Fauci was seen on video giving a speech to his colleagues. Dr. Fauci warned that the "candidates" or Human Lab Rats are 'AT-RISK" and "Consequences Unknown," and "the injections could "ENHANCE THE INFECTION." Isn't that Gross Negligence, FBI? And, Dr. Fauci and FDA have a long list of potential Direct Adverse Health Effects on Humans they provided during a workshop in 2020. These serious potential adverse health effects are heart attacks, strokes, brain injury, paralysis, Kawasaki Disease, and more including death which is what is being reported now after people are jabbed, yet, the CDC and WHO and Dr. Fauci and Big Pharma state that these injuries and deaths remain a mystery even though they're the same direct adverse health effects on their FDA List of 2020.
After all, it is the Big Pharma Lobbyists who run Congress by their big donations which has been an issue since the 1980s. The Wall Street Billionaires now fund Democrat and RINO senators, congressional members, AG's, D.A.'s, Governors, Mayors, state legislatures which are huge Conflicts of Interest, especially for all those invested in Big Pharma stocks.
RFID Chips in the Pfizer Trade Secret Formula or Graphene Oxide? Just Askin'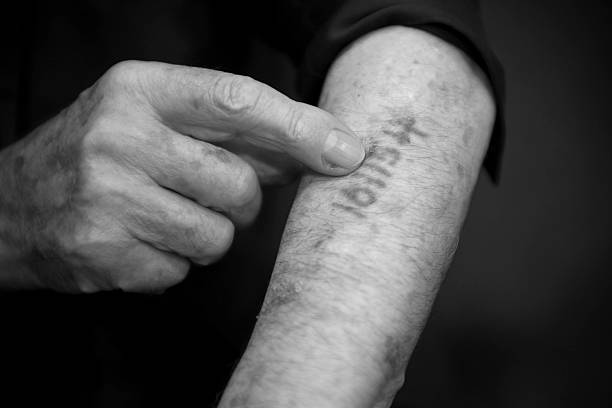 The Clinton's got us involved with a foreign enemy Communist Nation of China and allegedly were taking Bribes to open the borders and the Long Beach Naval Base and Port to Communist China whose citizens are controlled by their government. The Obama-Biden team wasted no time declaring that Obama would be running the USA by a phone and a pen and utilizing Executive Orders. This appears to be a tactic of the New World Order men and women who remain behind the curtain of deception. They plot and meet in the dark it appears and they seek world domination, power and control, with fewer people on the planet. They appear to be at war with God and morality, Capitalism, Free Enterprise, and Freedom as well as Christians, Catholics, and Jews.
The Bill Gates Maskerade Party while he doesn't wear a mask and laughs at everyone else he has under his control using his Billions to entyce them to comply it does appear.
Are mandated Experimental and Trial chemical-laden Injections lawful, legal, and Constitutional? The truth is that fear mongering, threats, bullying and coercion, brainwashing and using Americans as slaves, chattel, property for Big Pharma and CDC and WHO and HHS and Investors in Big Pharma and causing people under duress after threatening them that they will lose their jobs, businesses, and livelihood are crimes defined in U.S. law books.
Millions of people around the world should be asking the question how is murdering people by shots – not by guns – but by experimental and trial injections knowing the potential direct adverse health effects include death or injury for life if during their game of Russian Roulette harms you or your loved ones. Americans should be asking how this is not at the very least being viewed by the DOJ as "Gross Negligence.." People are being shot with experimental and trial Pfizer Trade Secret Formula and they don't have a clue what's being injected into their bodies or the mRNA genetially engineered organism gene therapy never used on human beings and the direct adverse health effect on individuals immediately, days, weeks, months, years from now.
For example, a police officer was arrested when he ran into another vehicle on a car chase and the driver died, but the government and AMA and ABA and DOJ and Congress and CDC and WHO and DHHS and Surgeon General and White House can ignore 10s of 1000s of deaths or millions of healthy people who end up permanently injured for life after 1 or 2 experimental jabs and dismiss these people as a coincidence or a mystery or to be expected? The truth is that Dr. Fauci admitted to his colleagues that there were unknown consequences and the jabs could "enhance the infections" the "candidates" aka Human aka Rats who are "at-risk" by the warp speed experimental and trial injections?
The FDA label all Toxic chemicals because they can harm the immune system and cause chronic disease. These conditions can increase deadly cases of the virus. These scientists warn that the continuing epidemic of chronic disease will make this and future pandemics much worse. And this plague of chronic disease is due to toxic chemical exposures. May 14, 2020
The Constitution was never intended to trick the American people by a cabal of wealthy people invested in Big Pharma, 5G and AI to usher in a new totalitarian government known as The New World Order which is treason. It is Treason to trick the people into believing that they are being injected with a FDA approved licensed vaccine by calling it a vaccine when they know it is an FDA Experimental and Trial injection and are not informing the public of the risks or obtaining the required signed consent form. These are crimes against Humanity as well for their personal gain.
Many people state, "We have 2 branches of government," but I stick with my statement in my book, "Fight Back Legal Abuse," that there is only one branch of government when the majority of the 3 branches are accepting big donations from Big Pharma Lobbyists as well as Soros and Gates, and New World Order CEOs on Wall Street, FB, Twitter, and MSM.
The reason they're called Globalist is because they seek to destroy sovereign nations and have borderless nations and control the entire globe.
.
What authority are employers applying that provide them the authority to keep medical records on their employees or invade the privacy of their medical treatments? Which authority do they have to violate the laws on the law books because coercion, fear mongering, bullying, threats to deny work and the right to sustain one's lifestyle and necessities of life are crimes. And, how is it that they are granted 100% immunity and not being held responsible for any employees who die or are permanently injured without criminal or financial or moral liability? Yet, if they are injured on the job under the law, the employer is responsible for their injury just ask a lawyer who handles workman's comp.
VIDEO: JAB: Scientist Discovers Hatching Eggs, Parasites Birthed after Injection – Video: Stew Peters Interviews Dr. Jane Ruby – This video will probably be removed by the super powers operating the internet – in my opinion: Is this the Pfizer Trade Secret Formula or is this true or not? You decide.
The above link should be viewed by all people everywhere before it is taken down….it is not fiction, unfortunately and no one is concerned in Big Pharma or the White House, Congress, EU, Wall Street CEO's, especially, AI, and all investors which eventually will affect them and their families over time….if what appears to be the nightmare sci-fi covid cult seeking to reduce the population of the planet isn't ended soon in my opinion.
Woe to anyone who does harm to a child and a baby for God has warned you. Woe to you who kill and injure God's healthy human beings and all living creations upon the earth because of rejecting God and the Ten Commandments for you shall never be happy. People who conspire to do harm to others are insecure lost souls without love for their fellow human beings and are out of touch with their emotions because they can't face their own pain and insecurities about themselves. God warns that the pits of Hell will be the punishment for all eternity for anyone who seeks to replace God with Science.
God will not tolerate men and women seeking to change God's unique DNA that he created or changing children who are heterosexuals into same-sex or trans humans for depopulation purposes as well as depopulating babies on Planned Parenthood tables for profit. Woe to them who dare to commit a genocide and go to war against God and God's children.
Hitler used experimental and trial injections and drugs and performed experimental surgeries on his human lab rats. He starved human beings to death he viewed as non-humans and murdered them in the millions. When Bill Gates stated that if they do a really good job vaccinating everyone on the planet then they could reduce the population by 10% or 15% or 10M or 30M or 2 Billion and the people applauded and laughed. Did they not realize he was serious? Fighting back against evil ones needs good people to pray each day fervently and to stand up and speak up for truth, justice and the American way because God and the world needs YOU! God and the world counts on Americans to protect the children and the babies because without the babies and the children, there is no future for any race, ethnicity or sovereign nation.
Colombo stated, "I informed Americans through my award-winning book, pub. in 2013, a political satire entitled, "Obamacare, Dinosaurs, Rednecks & Radicals, a political satire and Orwellian style adventure story with fictional characters portraying the good versus the evil ones that deals with the redistribution of wealth and begs the question if the dinosaurs were made extinct or depopulated.
I highly recommend that you watch and share the video below as information for educational and entertainment purposes only. – Click on the Link if it's still available. .
Click the link below before this education and entertaining information is removed from the internet.
https://articles.mercola.com/sites/articles/archive/2021/10/03/david-martin-covid-fraud.aspx
Remember, who controls the food, water, and oil can control the world and we know who is controlling health care, invested in Monsanto, 5G and AI, Crispr, Bodies for Internet, as well as Pfizer, Moderna, BioNTech, Mologic, and J&J, Astra Zeneca and investors raking in the billions using people as Human Commodities turned into Human Lab Rats for their Human Capital without any liability or accountability for deaths or injuries which is insane.
BE SURE TO LIKE – FOLLOW – SHARE – AND COMMENT BELOW – Your comments are welcome. Disclaimer: Nothing said on Rose4Justice Blogs or Colombo Chronicles Podcast is intended to be legal, medical, political or financial advice, but a dissemination of information for educational and entertainment purposes only.
Join Rose on Gab.com and MeWe.com (Rose Colombo was deplatformed by Twitter and Facebook after 12 years of generations tens of thousands of FB friends on 9/4/2021 by their fact checkers who aren't very factual). JOIN ROSE COLOMB on COLOMBO CHRONICLES PODCAST every Wednesday from 12 noon to 1:00 pm pst-usa with dynamic authors and experts from around the world on a myriad of human interest topics from business and money to health and politics, constitution, mafia, divorce, child abuse, history and Sci-Fi and more…..Call in to listen at (646) 564-9742 or listen worldwide online at http://www.blogtalkradio.com/colombochronicles