Rose Colombo, (C) 12/13/2021, ed. 12/16/2021: award-winning writer, poet, local columnist, Researcher and Blogger, author, am-FM radio host and currently produces and hosts, "Colombo Chronicles Live" as well as long-time advocate for justice who led a grassroots movement that hit national news.
What is Ethylene Oxide and why is China using Ethylene Oxide in the masks and the PCR testing swabs made in China with no U.S. symbols of inspection or ingredients on the packages imported from China?
What is ethylene oxide?
"At room temperature, ethylene oxide is used as a flammable colorless gas with a sweet odor. It is used primarily to produce other chemicals, including antifreeze. In smaller amounts, ethylene oxide is used as a pesticide and a sterilizing agent. The ability of ethylene oxide to damage DNA makes it an effective sterilizing agent but also accounts for its cancer-causing activity." (Thanks to the Cancer.gov for providing information on EO)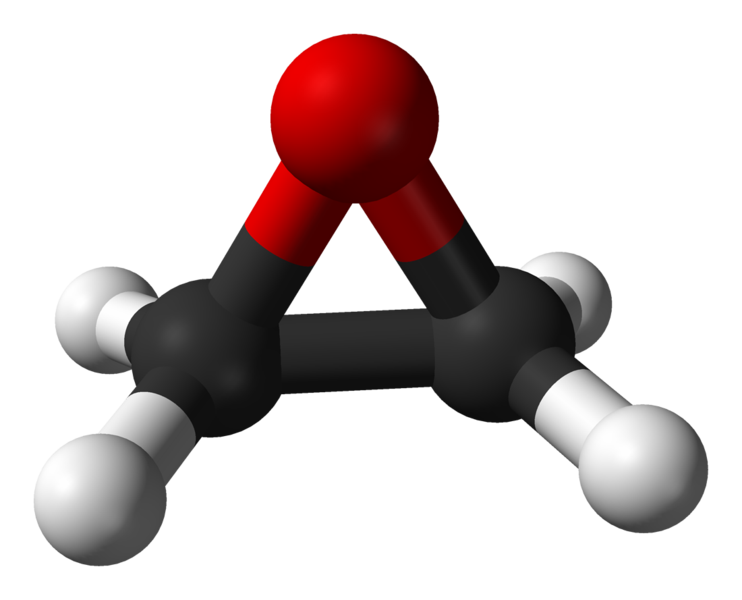 What products contain ethylene oxide? Ethylene oxide (EtO) is a flammable, colorless gas at temperatures above 51.3 ºF (10.7 ºC) that smells like ether at toxic levels. EtO is found in the production of solvents, antifreeze, textiles, detergents, adhesives, polyurethane foam, and pharmaceuticals (Colombo asks, "And, since 2019, can it be found in most humans and could some of the hospitalizations and ER visits be caused by EO masks and PCR swabs long term?)
The major use of ethylene oxide is as a chemical intermediate in the manufacture of ethylene glycol. Ethylene oxide is also used as a sterilizing agent for medical equipment and a fumigating agent for spices.
Is ethylene oxide hazardous?
Ethylene oxide (C₂H₄O) is a flammable gas with a somewhat sweet odor. Exposure to ethylene oxide may cause headache, nausea, vomiting, diarrhea, breathing difficulty, drowsiness, weakness, exhaustion, eye and skin burns, frostbite, and reproductive effects. Workers may be harmed from exposure to ethylene oxide.
Lymphoma and Leukemia are the cancers most frequently reported to be associated with occupational exposure to ethylene oxide. Stomach and Breast  cancers may also be associated with ethylene oxide exposure. How can exposures be reduced? The U.S. Occupational Safety and Health Administration has information about limiting occupational exposure to ethylene oxide.
Does the Ethylene Oxide with a wet swab swirled 3 to 5 times and must be done every 3 days if you aren't vaccinated and need to enter a hospital or nursing home or maybe the work place drain into your lungs and stop the release of carbon monoxide as well as cause Dry Mouth while sleeping at night or during the day time?
Google the following Link at New Jersey Health – New Jersey Department of Health – Hazardous Substance: Ethylene Oxide – Fact Sheet – RIGHT TO KNOW – https://nj.gov/health/eoh/rtkweb/documents/fs/0882.pdf
(Colombo says that this long term agenda of never ending surprise variants and jabs and forced Ethylene Oxide masks and Ethylene Oxide PCR swabs that can harm healthy people is ignored. We cannot ignore the warning labels issued by the government. It appears that the investors are making huge profits from the experimental jabs and they are involved and/or invested in the FDA Experimental and Trial E.O. masks and E.O. PCR swabs. It appears that they are selling snake oil to the public to appease China because the Democrats and RINOS got us into debt with China decades ago when they outsourced and opened our ports.)
Update 12/17/2021 reported on uafreport.com – Delta and other airlines are pushing back against mandated masks worn in flight. "The coronavirus pandemic has killed millions of people. Over 800,000 Americans have died from COVID-19 complications. The plague caused by this virus has devastated families, communities, and entire nations. Additional studies, including one from Harvard's T.H. Chan School of Public Health, arrive at the same conclusions. The research study summarized that, "the scientific evidence shows a low risk of SARS-COV-2 transmission on aircraft."
It appears there is a reason for excessive long term masks and swabs in my opinion. It's a definite money maker using America, Europe, and Canada for profit for China and the members of the Billionaire's Club. The reality is that China manufactures the EO masks and EO swabs and it's no secret that China has been linked to the Biden's, Soros and Gates for decades. China is definitely married to Wall Street major U.S. oil companies through the Super Highway when they were married in 1996. China has control over the chips for the auto industry and withheld them during the plannedemic so was that a coincidence, while they seek to force Americans to buy electric cars?
China is definitely linked to communications, HUWEI, which they installed in China, USA, and Iran. Another coincidence? And, we wonder who hacked America's Intellectual Property and Military and our personal information and collects the DNA from American women? It appears that Americans are vulnerable to China and China is vulnerable to the USA. I wouldn't call it a match or marriage made in heaven, would you?
In fact, it's no secret that there are domestic and foreign Chinese spies working in government and caught working at Harvard University and perhaps, other major universities. The truth is that China's CDC Direct, Mr. Gao, is involved with the Covid agendas. Bill Gates and many key Democrats are linked to China. It's no secret that Bill Gates donates millions to most major universities which is public record. It appears from online news that Wall Street, Gates, Soros, Obama, Facebook CEO and Eco-Health are alleged to have assisted in funding China for use of the biochemical research at the Wuhan Biochemical Lab. This doesn't appear favorable to Americans, European or Canadian citizens and taxpayers.
Furthermore, China was reported in the news to have opened up more manufacturing companies and expanded their slave labor to rake in Billions from the E.O. masks and E.O. PCR swabs exported from China and use the American money to expand the CCP Army of Communists even though Chinas has threatened to come against America. China has made Billions from the USA in their export business and their military defenses and army consists of more than one millions people. In the mean time, our young healthy troops are being threatened to be used as Human Lab Rats for an experimental and trial injection with unknown consequences to individual healthy young men and women needed to defend America if China, Iran and Russia come against America.
Remember, that it was Obama who bowed to the Communist President while POTUS. And, it was Obama and Biden a majority of Democrats in control of congress, who left behind Billions in weapons, ammunition, data, helicopters, and vehicles for ISIS in Iraq and again in Afghanistan. And, in the mean time, the Obama-Biden Democrat regime threatened to take one hot meal per day away from our troops on the battlefields in the Middle East.
Sadly, under the Biden and Democrat regime, Americans are being coerced, fear mongered and threatened to be punished and impoverished and starved to death and their lives destroyed if they resist the Gates-Big Pharma-WHO-CDC-NIH-Dr. Fauci's recommendations turned into mandates by Democrat Governors to be used as human lab rats and under fear and duress get the experimental jabs and the Ethylene Oxide PCR swabs shoved up the nose of millions of human beings every 3 days. They are being threatened in Democrat States such as California and New York to continue to wear the E.O. masks long term as 2 years is long term without liability for emotional and physical distress as they state that the E.O. masks lying against the pores of our skin on our faces long term is harmless, but protection. Protection from whom?
Only the N95 masks for doctors worn to protect the patients from doctors sneezing or coughing or spitting on their patients in ICU or surgery work. All chemicals are not natural to the human body. Remember, one shoe does not fit 8 Billion people. If a flammable gas called E.O. isn't harmful then why bother to study and test and write the cancer causing effects on the body and attach the warning labels? And, why do the Class Action Lawsuits continue to be filed by products containing chemicals harmful to the human body?)
Despite the FDA and Cancer Society warning that breathing in ethylene oxide and exposure can be cancerous and dangerous to one's health, they instruct that person to call 911 immediately, especially if swallowed. These warning are not to be ignored or debunked by the investors in the experimental jabs and Ethylene Oxide PCR swabs and Ethylene Oxide masks being forced to be worn long term around the clock. Why should they be ordering Americans to risk their health by threats of punishment which is unconstitutional?
What are the similar adverse reactions and symptoms of chemicals such as Graphene Oxide or Ethylene Oxide to Humans that match the potential symptoms listed by CDC for the Pfizer Experimental and Trial Injections being injected into the human body? After all, no one except Pfizer knows what's in the Pfizer Trade Secret Formula being injected into pregnant women, babies, children, and adults which makes no sense with so many potential serious direct adverse health effects including death. So, how can the doctors figure out what caused the direct adverse health effect or death without knowing what is in the Pfizer Trade Secret Formula? At least 2 serious direct adverse health effects without knowing the Pfizer Trade Secret Formula appears to be LYMPHADENOPATHY and BRADYCARDIA defined below by medical dictionaries.
Report: School District Warns Parents of Sudden Cardiac Arrest in Grades K-12 Infowars.com reported December 17, 2021, 11:06 am
In this Blogger's opinion, the big similarity between the Ethylene Oxide breathed in or exposed to long term such as the E.O. masks and E.O. PCR swabs and the experimental and trial injections on the Human Lab Rats that stands out in my mind is the effect on the lungs and breathing issues as well as CANCER. Every flu and respiratory illness is similar in symptoms and the key component is that the covid flu and every flu or pneumonia and respiratory illness prevents the natural oxygen flow into the lungs and body. Ethylene Oxide can effect breathing according to government warning labels.
The Pfizer jabs and the Ethylene Oxide adverse effects both list Lymphadenopathy which is dated as recently as Feb 27, 2019 — Lymphadenopathy refers to the enlargement of one or more lymph nodes, the bean-shaped glands found in the neck, armpits, chest, groin, …And, on Oct 20, 2021 it reads — Bradycardia (brad-e-KAHR-dee-uh) is a slower than normal heart rate. The hearts of adults at rest usually beat between 60 and 100 times a minute .
And, how do the Ethylene Oxide Masks and Ethylene Oxide Swabs made in China that are required to be taken every 3 days if needed to enter a facility placed on tables and strewn on the ground or thrown into the oceans and lakes help the environment and improve health care? The Ethylene Oxide after swabbed obviously enters into the body through the nose and through the pores and if worn or swabs used long term add to the direct potential adverse health effects, but if you are injured from the E.O., there isn't any way for people to connect the dots. How is the Ethylene Oxide interacting with the chemicals and mRNA gene therapy and the Pfizer Trade Secret unknown formula injected in human bodies or Rx drugs a person may be taking? I doubt anyone invested knows or cares.
In the mean time, since 2019, CDC and Dr. Fauci have denied even mentioning the use of natural cures that international doctors use who cure covid such as Ivermectin and Hydroxychloroquine which are approved by the FDA as safe along with Vitamin D3 and Vitamin C and Zinc and other treatments they use for their Covid patients who they've cured. Below is a list of Pfizer and Moderna and other vaccine manufacturers potential direct adverse health effects after the experimental and trial injections with their Trade Secret Formula and genetically engineered mRNA organism gene therapy and myriad of chemicals.
Anaphylaxis medical term means: an acute allergic reaction to an antigen (e.g. a bee sting) [vaccine] to which the body has become hypersensitive [ that can lead to death or near-death.]
Pruiritus is severe itching of the skin. Pallor is an unhealthy pale appearance. Diaphoresis is sweating, especially to an unusual degree as a symptom of disease or a side effect of a drug.
Urticaria means a rash of round, red welts on the skin that itch intensely, sometimes with dangerous swelling, caused by an allergic reaction, typically to specific foods [Rx/drugs].
Signs and symptoms of angioedema?
Swelling: The hallmark of angioedema is swelling and puffiness of the eyes or lips. It may also affect the hands, feet or legs, and less often may involve genitalia. 1 Swelling can develop in the throat and tongue as well, and this can affect breathing or eating due to physical obstruction of the airway and food pipe. Sep 26, 2021 Source: Pfizer Table at: cdc.gov/vaccines)
Tragically, MSM and Social Media giants linked to Bill and Melinda Gates, George Soros and Dr. Fauci and the Wuhan Lab, WHO and CDC Directors continue to report that Ethylene Oxide isn't causing harm to one's body even though it is a flammable gas or even if it's a minute amount. The warning labels list direct adverse health effects that former healthy people complain about after they get Covid or the Covid experimental jabs. The government agencies list the direct adverse health effects on humans who may end up ill after wearing the E.O masks and using the E.O. PCR swabs long term. They are forcing people to be exposed to Ethylene Oxide for 1, 2, going on 3 years which is very long term.
Many of the Dentists, including the Miami Herald and the Dentists they interviewed stated, "We're seeing inflammation in people's gums that have been healthy forever, and cavities in people who have never had them before," Dr. Rob Raimondi, co-founder of One Manhattan Dental, told the newspaper. Another dentist said, "Now that a lot of us are mouth breathing while we have our masks on, we're drying out all that saliva that usually protects us from getting cavities, and that's increasing our risk of cavities," Dr. Piya Gandhi told Texas station KAMC.
Key words to remember about long term E.O. PCR swabs and E.O. masks is "LONG TERM!"
According to CNN, they wrote, "Your oral health could be a strong indicator of your overall health. Gum disease and tooth loss are connected to a higher risk of early death in women past the age of menopause, a new study published in the Journal of the American Heart Association finds. For older women, having a history of periodontal disease, a serious gum infection, presents a 12% higher risk of premature death from any cause, while loss of natural teeth is associated with a 17% higher risk, the researchers say."
(Colombo says everyone should be shocked. Wearing the E.O. mask long term causes diminished saliva needed to protect the mouth from bacteria and causes Dry Mouth, Bad Breath, Cavities and can lead to Gum Disease and cause death, especially in older women after the age of Menopause. So, how is CDC, WHO, Dr. Fauci, Bill and Melinda Gates and the Democrats allowed to do this with the support of the Presidents of the USA and the congress and Senators. How many are invested in Pfizer, Moderna, J&J, Masks and Swab they are forcing on the healthy and unhealthy Human Lab Rats that they equate to saving lives? It appears if you don't die from covid, you may die from the experimental jabs or the E.O. PCR swabs and the E.O. masks worn long term, right or wrong?)
Heart Disease (So, how is the CDC who owns the Patent on CV-mRNA-Cloning and Replication with Dr. Fauci promoting EO Masks and EO fault PCR Swabs made in China not the USA for 2 years which is Long Term that can injure or kill and cause Heart Disease?
Dr. David Chavez, DDS stated, "Take it to heart: A healthy cardiovascular system depends on good oral health. The research over the years doesn't lie. If you have dental disease, you have an increased risk of having a heart attack. In 2018, a study found that patients with bleeding gums (caused by poor brushing and flossing practices) had an increased risk of heart disease. One of the most "popular" places bacteria likes to stick to is your platelets. Once this happens, blood clots can form and interrupt your blood's flow to your heart. You can guess what happens next: A heart attack. Of course, a heart attack doesn't always occur. But what starts out as a simple gum infection can turn into a serious heart condition if left untreated." (Colombo says remember, the WHO Director and CDC limited our visits to our doctors and dentists for 1 year during the lock downs unless it was an emergency?)
Furthermore, Dr. Chavez stated, "It's really no wonder that heart disease is the leading cause of death for men and women in the U.S. According to the CDC, 1 out of 4 adults has untreated cavities. Even more concerning: Almost 50% of all adults aged 30 or older (65 million people) have signs of gum disease. The CDC has been working to improve the oral health of Americans and what they refer to as "a silent epidemic of cavities" and gum disease that may be connected to damage in other areas of the body."
So, why didn't the CDC and Dr. Fauci disclose they own the patents worth millions? The CDC with Dr. Fauci who say they're working to improve everyone's health use a warp speed experimental and trial injection with mRNA gene therapy never used on humans and Pfizer's Trade Secret formula which is grossly negligent for them and the government to allow a corporation to inject Human Lab Rats with unknown chemicals or materials? Why are they jabbing healthy people who are covid free and after they're jabbed they end up getting covid or injuries or die or get the variants when there are natural cures used by healthy people and recommended by ethical doctors who treat covid patients and save their lives without experimental jabs?
Colombo asks, After CDC, WHO, Dr. Fauci and the Democrat and RINO government destroyed the United States Middle Class economy and rationed visits to our personal doctor or dentists by after locking America down along with the EU and China CDC (bet you didn't know that) destroyed millions of businesses and jobs and caused excessive stress that can lead to heart attacks, strokes, divorce, domestic and child abuse, and grave depression and suicides and it did. How many people suffered tooth decay or gum disease, dry mouth, and bad breath from rationed or denied dental care? Everyone knows most people can't afford to go to the Dentist because it's so expensive, so why did they cause more health problems for the American people that can lead to death?
Consequently after doctors and dentists warn of the direct adverse health effects these covid agendas are creating on the world's population, these agendas raise more questions without solutions thus far and continue to deny Ivermectin and Hydroxychloroquine that doctors used for years until Dr. Fauci and CDC removed it from the hospital protocols on or about 2021.
Furthermore, Americans should be asking their senators, phone (202-224-3121, how it is that Big Pharma, CDC and WHO, and Dr. Fauci/NIH or Bill and Melinda Gates, who fund these same agencies, are creating better health care if millions of people suffer from Dry Mouth, Bad Breath, Cavities, Gum Disease or Die? "Bad breath and tooth decay are possible when people are mandated to wear face coverings for long periods of time, dentists told multiple news outlets," reported by Miami Herald.
Ethylene Oxide (EO) is not banned by any U.S. regulatory agencies. Ethylene oxide continues to be broadly used for the processing of food products, cosmetics, museum artifacts, manufacturing and medical devices. According to EOSA, over 4 billion pounds of EO is produced each year in the United States.
The Ethylene Oxide Masks and Ethylene Oxide PCR Testing swabs made in China sold in the USA by the millions or billions mandating that Americans wear 1, 2 or 3 of these masks long term. Remember, 1, 2, and entering the 3rd year is long term after Dr. Fauci and CDC lied along with the Blue State Governors who coerced people to get the experimental injections so they could throw away their masks.
People wearing the E.O. Masks 24/7 around the clock, some wearing 2, or 3 with a plastic shield are living in fear because of the fear mongering and brainwashing on MSM, Facebook, Twitter, and BBC. These major communication networks accept donations or they Gates invest in the major MSM and Social Media sites so they have a lot of influence on the narrative which could be causing death and injury to human beings around the world, not just in America. The CDC and WHO, Gates, Dr. Fauci, NIH, Facebook and Twitter, Big Pharma and MSM have suppressed all doctors and Scientists who disagree with these agency directors in the business of vaccines. These same people are generating Billions in profits.
The U.S. government leaders on the Left and The White House as well as Dr. Fauci, CDC and WHO Directors, DHHS and the Surgeon General demand all children that aren't their property be jabbed. In other words, it appears that your biological babies and children that you give birth to are not your property, but the property of Big Pharma – Bill Gates – Dr. Fauci – Surgeon General – DHHS – White House and CDC and WHO will determine that your kids can be used for FDA Approved Experimental and Trial Injections of unknown chemicals in Pfizer Secret Trade Secret Formula as well as unprecedented Genetically Engineering mRNA Gene Therapy never used on human beings with unknown consequences to each child even if they have autism, cancer, or other health issues.
Which Experimental and Trial Treatments will the U.S. Government, CDC, WHO, Surgeon General, DHHS, Bill and Melinda Gates with Gates' Gavi support and influence over the EU and Communications and AI investments and University donations in the millions as well as donations to the Democrat Party Candidates require all Americans and their children be coerced, fear mongered, threatened to be punished or starved to death and lose their jobs and income and homes who resist being used as their money making Human Lab Rats?
In fact, covid, SARS, MERS has plagued Singapore, China, Vietnam and Saudi Arabia for decades, but didn't effect Americans until Obama and Biden and Hillary Clinton and the EU leaders allowed the foreigners from these Third World Nations to flood illegally and unvetted into the USA for years without health care checks for Mers and SARS, HIV, Ebola, Measles or Hepatitis or Covid , which are common illnesses in their countries.
And, even today, 2021, Biden appears to be carrying on the Obama mandates at the open borders and allowing foreigners infected with Covid and Sars and possibly other infectious diseases to go unchecked and scatter around the nation. One could ponder if this NWO agenda is part of the NWO – CFR- CCP – KGB Russia – Muslim Brotherhood Iranian plan to flood the nation with millions of foreigners, diseases, civil unrest, economic collapse, and death to America, Europe, Canada, UK and Australia.
Pfizer and Moderna, Gates, Dr. Fauci, CDC and WHO Directors and the White House ignore that people are being used as human lab rats and jabbed with experimental chemicals, genetically engineered mRNA gene therapy never used on humans and a Pfizer Trade Secret Formula with unknown consequences and unknown chemicals or therapies being injected into every human body knowing that BIll Gates and his NO members believe there are too many people on the planet and the population needs to be reduced whether by deatn, or it appears starvation or change boys into girls and girls into boys and funding Trans Human genetically engineered babies through AI technolog in Sci-Fi Lab Pods who can't procreate and are not male or female.
Therefore, Americans should ask why is Pfizer's CEO and Dr. Fauci are allowed to determine what will be sent to the government and what will be removed from the documents over the next 75 years according to Judicial Watch who requested the documents on the Pfizer Trade Secret Formula?
Why would the White House and Congress and Senators allow Pfizer to keep a chemical-laden experimental Trade Secret formula a secret when they are injecting unknown chemicals or therapies into every human's body, but maybe, the elite and investors and donors are injected with Saline who invested in Pfizer or AI or 5G or those in politics who accept donations from the Big Pharma Billionaire's Lobbyists.
If the New World Order members and the United Nations Agenda 26 is achieved and they succeed at reducing the population by 90% by 2050, which is Gates and Ted Turner and Henry Kissinger and George Soros and The New World Order's members intent as written and stated in the United Nations 21 and Georgia Guidestones and Lock Step and from Gates and Turner's own lips on television. What about the people supporting their agenda for favors or bribes or donations or financial incentives, whichever you prefer, believe they will survive and be one of the 10% who controls the planet for redevelopment for them? I guess that's what get jabbed for the benefit of others means – the 10% of Billionaires and multi-Millionaires.
How is it that Pfizer and the EU and U.S. government, CDC and WHO and the FDA are all immune from being sued for financial injury or deaths to their victims, but they can offer $39,000 in financial incentives to doctors as reported in online news, which I refer to as "Bribes for Covid Deaths," if the doctors records for each death on the death certificate is signed off as covid even if it was a car accident, which is stunning? Think about that for a moment.
The victims of the FDA Experimental and Trial injections and EO Masks and EO PCR swabs that the developer says are worthless are a built-in customer base for China's new business as they've opened up 300 more manufacturing slave shops to make the masks and PCR swabs for worldwide distribution. I'm sure they don't want this money that builds up their million man army to end. Besides, if they conquer us, it appears they will fewer healthy people to worry about unable to fight back.
These products made in China and ordered as far back as 2018 using U.S. taxes to purchase them by Blue State Governors such as California and Illinois. Its been alleged online that even The World Bank invested in the E.O. PCR swabs and E.O. masks made in China back in 2018. It appears that these masks and swabs are a control mechanism to pit people against each other and cause fear among the citizens in order to divide and control the sheeple,. The truth is that it appears that the DHHS and the entire U.S. and EU governments are protecting Bill and Melinda Gates, Dr. Fauci, CDC, WHO, and Big Pharma and all investors from liability for the injuries and deaths of people used as human lab rats, who had immediate direct adverse health effects, after jabbed with experimental injections from around the world so far.
These sinister investors have knowledge that wearing Ethylene Oxide masks that cause people to breathe in the Ethylene Oxide poison through their noses and enters the body can't be healthy to our bodies which doesn't fall into the definition of health care.. And they are forcing people to wear Ethylene Oxide masks laid against the skin that in my experience as a long time licensed Esthetician heats up the masks and E.O. that enters into the ears, nose, mouth, eyes and pores on the face and into the inner body.
Are any Americans or doctors and Scientists asking under which constitutional authority are they applying to force people to wear products or clothing over our faces or use products that could cause them bodily injury? Or is this something China and the Muslim Brotherhood require as they both seek to wipe out Western Civilization and dominate the world, so masks is part of their world. The chemical research studies state that being exposed to the toxic poison of Ethylene Oxide long term of is dangerous and we've been ordered to do this for 2 years and going into 3 years with evidence and knowledge that such an agenda can cause cancer and injury and death?
Remember, Gates, Fauci, CDC, WHO, White House, EU leaders, DHHS, Surgeon General, and the entire federal government so far haven't addressed the fact that the victims are without financial compensation from Big Pharma's multi-Billion Dollar Private Corporation if they harm any American or cause death to the Americans. This is immoral and unethical for the government to secretly use our taxes to fund this Pfizer Trade Secret experimental injection's distribution and then protect them from us. In fact, it should a $1.6 Billion Dollar Loan with interest to be paid back every month by Pfizer since they're just raking in the profits and we are getting nothing back for our unknown investment that was leaked online.
Why did the White House secretly force Americans without the knowledge of the taxpayers or the Will of the American people decide that they have the authority on their own to sign a contract with Pfizer and and divert our U.S. taxes of over $1 Billion to fund Pfizer's distribution for their profit and that of Gates, Soros, and all invested? Why are Americans investing in private corporations with no financial incentives to be paid back and without compensation if they injure or kill anyone? It sounds more like a long time agenda to overthrow the U.S. Constitution than a flu!
HUMAN COMMODITIES FOR HUMAN CAPITAL!
Therefore, even if Americans or Europeans are injured for life from the experimental jabs or E.O. masks and E.O. swabs long term and end up strapped with medical costs, funeral costs, or becoming caregivers and end up caring for a disabled loved one who is unable to work or go to school after jabbed and causes the loss of income, these wealthy people don't care. How is that saving lives or caring about humanity as they claim they are humanitarians, right?. Bill Gates and George Soros could send Ivermectin and HCQ and Vitamins D3 and C and Zinc and to every person on the planet and food and water and still end up wealthy.
FACT CHECK: Ethylene Oxide Residue on Masks can cause CANCER! https://www.chinadailyk.com – article December 3, 2021 – Only long-term and occupational exposure to EtO has been linked to cancer in research studies. For major manufacturers that follow production …
This Blogger says wearing masks 24/7 indoors and outdoors for 2 years and going on 3 years in 2022 is long-term as well as taking PCR Ethylene Oxide swab tests every 3 days to visit a loved one in a hospital or socialize or shop or work. This equates to an occupational long term health hazard in this blogger's opinion as well as excessive exposure to EtO that is linked to breast and stomach cancer and direct health effects which can cause death.
Should Americans not ask why is Dr. Fauci, CDC and WHO Directors as well as everyone involved and invested in China's E.O. swabs and E.O. masks for-profit making billions by a worldwide mandated long term distribution? Why not ask the wealthy Democrat Governors, EU leaders, especially the EU Chief in Austria and her husband, whose reported in the news, to be linked to mRNA genetically engineered gene therapy.
Do these EU leaders such as the female Austrian leader, female Australian leader, female German leader, and Canadian P.M. Trudeau if they own stocks in Pfizer and Moderna and Big Pharma or the E.O. PCR swabs and E.O. Masks ? Do you believe that these Western leaders are ordering the Muslims in the Middle East or the Muslims who forced their way into Europe or USA, or Canada being forced to be jabbed and wear the E.O. masks and E.O. PCR swabs up the nose or are they only targeting Western Civilization, India and Africa?
Many agencies have written and published their findings on the direct adverse health effects of breathing in Ethylene Oxide or being exposed to Ethylene Oxide for long periods of time when it enters through the nose, ears, eyes, nose and pores is a human hazard being implemented by China and America and distributed and implemented in Europe and Canada, UK and Australia.
Does anyone know the truth as to why so many people who claim to be in health care fields with hopefully to save lives are persecuting people who resist being Human Lab Rats for their profitability? Millions of people have allergies to chemicals or religious beliefs that oppose abortions and chemical-laden jabs. Dr. Fauci, World Health Organization (WHO) and the Center for Disease Control (CDC) and the Democrats in Government pushing these EO drenched swabs and masks with a EO poisonous gas and forcing people to comply or be punished knowing they're unhealthy and PCR tests are faulty?
And, how many Americans realize that quarantines are a guesstimate by 1 or 2 people such as the Directors of NIH or WHO or CDC? But even at that, Americans are not the property of these agencies and they are elected officials, but they do accept millions in donations from Bill and Melinda Gates for decades and are in the business of patents and making money from vaccines, but they need human commodities to earn windfalls of profits.
The research points to the fact that using these E.O. drenched products for medical purposes long term can cause cancer or brain injury, lung injury, gum disease or death. Is it for profit and control over the planet using Big Pharma Covid Communist Cult tied to China, Russia and Iran. Is Gates and his associates and those he donates to or invests or funds seeking depopulation of humanity and control and power over the planet and working with AI (Artificial Intelligence) and National Security to criminalize a flu? Why have the taxpayer funded American Government, Military, DOJ, and EU Leaders gone along with it if they aren't part of it?
In fact, it was V.P. Joe Biden and Obama who signed off on the Global Poverty Act to abort babies worldwide using mandated U.S. Taxpayer taxes to fund Bill and Melinda Gates agenda of worldwide abortions. Mandated taxpayer funded abortions worldwide was secretly inserted into Obama and it is a depopulation program. How do you steal a Super Power Nation? You depopulate by lowering the birth rate down to zero. Hitler depopulated the Jews and those he hated using experimental vaccines and drugs to sterilize them.
How is it that the Obama-Biden-Pelosi regime secretly inserted worldwide mandated taxpayer funded vaccines paid by American taxpayers without their knowledge into Obamacare? They also inserted euthanasia for Americans only for the elderly and veterans and seriously ill patients. They included rationed and denied health care death panels which we in the USA experienced during the lock downs. The question blowing in the wind is if Bill Gates compiled Obamacare at Microsoft in order to secretly mandate U.S. taxpayers pick up the tab for these worldwide depopulation programs ?
The FDA and government chemical agencies place warnings on the products except they didn't place warnings on the E.O. PCR swabs or the E.O. masks made in China and have been used long term in the USA since 2019. The FDA appears to have failed to require that all the chemicals and materials used in the E.O. swabs and E.O. masks be listed. Ethylene Oxide is also linked to Lymphoid Cancer and Breast Cancer as well as brain and spinal injury. This raises the question if the Pfizer FDA approved Experimental and Trial Jabs Trade Secret Formula used on the Human Lab Rats that are dying or permanently injured include the ethylene oxide poisonous toxic chemical as well as Graphene oxide.
The U.S. leaders and medical field as well as Big Pharma and Dr. Fauci, CDC and WHO and EU-NWO members have knowledge that Ethylene Oxide can damage the brain, nervous system, nose and lungs and that they contains Ethylene Oxide. And yet, with knowledge, consent, and in agreement and willingly they are using fear, coercion and threats for this totalitarian experiment to be jabbed in the arms of people around the world and beautifl faces to be covered up causing psychological belief that humans are all carriers that will kill them if they get too close to each other. The truth is that humans have 22 Trillion viruses inside their bodies and the immune system built into our bodies by GOD is what needs to be healthy and has kept humans alive since Adam and Eve were created.
Colombo says that this information should raise the question why would they use Ethylene Oxide as part of a medical treatment for a Flu – any Flu -as masks and Ethylene Oxide is reported to cut off the oxygen supply to the lungs and the brain? Every doctor and most people know that fresh air keeps the cells, organs, brain and immune system strong, so why suppress the cures? It's no secret that men and women can't live without oxygen and when anyone who has a flu or pneumonia COPD, asthma, brain injury, or any respiratory illness needs FRESH AIR -OXYGEN to keep the brain and lungs, heart and cells properly functioning.
God breathed oxygen – fresh air – into the lungs of Adam and Eve and told the world that oxygen aka fresh air created by God is the "Breath of Life" and without it, you die. And, to suppress it, you are injuring your heart, cells, lungs, organs, brain and immune system. Isolating people from outdoors and denying fresh air and that sunshine isn't healthy because the body needs sunshine and fresh air. Isn't that why people like to breathe in the winds and fresh air or ions at the oceans and get sunshine and rain that invigorates people when they smell fresh rain in the air? They feel healthier and take deeper breaths of God's Fresh Air supply. Why is Dr. Fauci and WHO and CDC cutting off our oxygen supply? Why does Bill Gates seek to dim the sun?
Reuters (whose articles I enjoy reading; however, this one caught my attention) is out to convince the world that the International Cancer Society doesn't know what they're talking about but Reuters says that people have nothing to worry about. Just put on the ethylene coated masks long-term and get your ethylene oxide PCR tests every 3 days and see what happens…..according to Reuters, you will be safe from cancer and all the direct adverse health effects listed above.
Does the writer know that Ethylene Oxide is a poisonous gas to humans and once the mask hits the face, it goes into the nose, mouth, pores and ears and eyes? And, after people are EO PCR swabbed every 3 days it goes into the nose then it appears that it's breathed into the body and drips or is breathed into the nasal passage, throat, and possibly into the blood stream, lungs and brain? What could possibly go wrong? On the other hand, I think I'll believe the Cancer Society and Researchers and OSHA and the Environmental Protection Agencies that state that Ethylene Oxide swallowed or breathed in through the nose can be a killer: See Below:
Hazard Summary
The major use of ethylene oxide is as a chemical intermediate in the manufacture of ethylene glycol. Ethylene oxide is also used as a sterilizing agent for medical equipment and a fumigating agent for spices. The acute (short-term) effects of ethylene oxide in humans consist mainly of central nervous system depression and irritation of the eyes and mucous membranes. Chronic (long-term) exposure to ethylene oxide in humans can cause irritation of the eyes, skin, nose, throat, and lungs, and damage to the BRAIN and NERVOUS SYSTEM.
There also is some evidence linking ethylene oxide exposure to reproductive effects. EPA has concluded that ethylene oxide is carcinogenic to humans by the inhalation route of exposure. Evidence in humans indicates that exposure to ethylene oxide increases the risk of lymphoid cancer and, for females, breast cancer.
SOURCES: Please Note: The main sources of information for this fact sheet are, for cancer, the U.S. Environmental Protection Agency's (EPA's) Integrated Risk Information System and, for other information, the Agency for Toxic Substances and Disease Registry's (ATSDR's) Toxicological Profile for Ethylene Oxide (1,2).
The primary routes of human exposure to ethylene oxide are inhalation and ingestion, which may occur through occupational, consumer, or environmental exposure. Because ethylene oxide is highly explosive and reactive, the equipment used for its processing generally consists of tightly closed and highly automated systems, which decreases the risk of occupational exposure. It's airborne and if you breathe into your nose and mouth and pores and guess what happens long term to human beings, especially little kids and babies?
Despite these precautions, workers and people who live near industrial facilities that produce or use ethylene oxide may be exposed to ethylene oxide through uncontrolled industrial emissions. The general population may also be exposed through tobacco smoke and the use of products that have been sterilized with ethylene oxide, such as medical products (used on patients), cosmetics, and beekeeping equipment.
Selected References:
Health Effects Notebook for Hazardous Air Pollutants: Ethylene Oxide. Washington, DC: U.S. Environmental Protection Agency, 2018. Also available online. Last accessed December 28, 2018.
International Agency for Research on Cancer. Ethylene Oxide, IARC Monographs on the Evaluation of Carcinogenic Risks to Humans, Volume 100F. Lyon, France: World Health Organization, 2012. Also available online Exit Disclaimer. Last accessed December 28, 2018.
National Toxicology Program. Ethylene Oxide, Report on Carcinogens, Fourteenth Edition. Triangle Park, NC: National Institute of Environmental Health and Safety, 2016. Also available online. Last accessed December 28, 2018.
Related Resources
Agricultural Health Study
Updated: December 28, 2018 –
Consequently, the FDA and CDC, WHO, Dr. Fauci, Bill and Melinda Gates, White House, DHHS, Surgeon General and doctors involved in the Bribes for Covid Cases and Covid Deaths who sign off on their patients as Covid Death Certificates aka "Financial Incentives" knowing they have isolated their immediate families and even allegedly cremated some parents and grandparents in New York and denied a family funeral or allowing immediately family to say good-bye to their loved ones in my opinion is evil. And this evil causes more duress which causes more stress and stress causes physical and mental illlness.
It's alleged by families whose loved ones were denied access to their family members in hospitals and nursing who actually died of long-term cancer or pre-existing lung disease, heart disease, or diabetes, or car accidents, etc. appear to be guilty of greed and possibly murder in some cases in exchange for the $39,000 financial incentive. This incentive appears to be illegal and unconstitutional unlawful, immoral and unethical, but so far, who cares in the government? Are they offering "Bribes for Jabs" in public schools and Universities as well as most Universities are funded by Bill and Melinda Gates or is it just millions in donations?.
It appears that if you don't die from the FDA approved multiple Pfizer and Moderna Experimental Jabs and genetically engineered mRNA gene therapy never used on humans before 2021 and injected with the Pfizer Secre – a Trade Secret Formula – meaning people don't have a clue what else Pfizer is injecting into their bodies or into pregnant women, babies and children which is stunning. Shouldn't people ask their senators if people and kids can be injured or die from wearing EO masks long term and EO PCR testing every 3 days long term? Or, could lives have been saved if CDC and Dr. Fauci hadn't suppressed the hospital and nursing home protocols of Ivermectin, HCQ, Vit. D3 and C and Zinc and other medical treatments that doctors informed the world cure covid but are silenced by MSM and Twitter and Facebook. Bad things happen to good people and healthy people.
Anyone who refuses to comply with Gates, Fauci, CDC, WHO, Biden White House, Democrat leaders in Blue states, EU leaders, the DHHS, Surgeon General and the NWO CEO Billionaire employers, who appear to be committing malpractice in my opinion by playing doctor without a license or ordering unlicensed or licensed vaccines are guilty as stated. In fact, they're guilty of gross negligence in my opinion for failing to inform the public about the dangers of the China E.O. masks and E.O. PCR tests worn long tern and these intentional behaviors appear to be blatant violations of the HIPPAA Laws and EEOC Laws and Necessities of Life Laws, discriminatory against the healthy, as well as the U.S. Constitutional Laws. Shame on them!
Furthermore, it appears that each person involved in this plannedemic from the patents issued and filed by CDC and the U.S. government back in 2003-2004 points to a pre planned experimental vaccine. The patent listed mRNA genetic engineering, Cloning, and Replication and involved our DNA as well as Boosters. It also appears that the Covid 19 Sars offshore leak at the Wuhan Biochemical Research Lab in China was not above board. Obama placed a moratorium on Dr. Baric and Dr. Fauci's biochemical research in the USA, so why continue on secretly by donations from Bill and Melinda Gates, FB's Zuckerberg through Eco-Health and Obama's U.S. taxpayer funded Grant, knowing this research was dangerous if leaked? And, Senator Rand Paul is not alone stating that Dr. Fauci's Research is gain-of-function research.
Everyone in the NWO – EU – Billionaire's Club invested and involved in this worldwide unprecedented agenda that equates to Crimes against Humanity and violations of the Nuremberg Codes (which the Austrian EU Chief seeks to disperse of) had and have knowledge of the FDA's long list of serious direct adverse health effects on healthy human beings. The FDA long list of adverse side effects to humans (after all the animals tested and died after 2 jabs) that could cause temporary or permanent injuries or death listed on the FDA's published long list in 2020 that could lead to a potential worldwide genocide of humanity by continuing on with this experiment on humanity.
Ask yourself how are these agendas saving lives or considered health care because millions more people who were healthy are now unhealthy and disabled or dead or locked up and isolated or thrown into concentration camps and being persecuted for resisting to be used as Human Lab Rats? The people in ancient times shouted, "God save the King!" Today, the change should be, "God save Humanity from all who crowned themselves as the Kings and Queens."
Lastly, it is true that one man and one woman with too much money and too many people accepting dark money aka bribes aka "financial incentives" can make a difference in the world, even if their real goals are evil based on greed, power and control over the planet. And, even if they tell the world that if they do a really good job and vaccinate everyone on the planet, they could reduce the population by about 2 Billion people. People laugh and think the psychopaths are joking. They are not joking. They seek to reduce the population of the planet by 90% by 2050 or sooner and reduce carbon monoxide down to zero by 2050 which requires wiping out God's creation of human beings and animals. Believe it or not!
During interviews, Bill Gates told you that after vaccinations that they could reduce the population by 10% or 15% or 10M or 30M or 2 Billion or more if "they do a really good job.: He said, "We'll plunge genetically engineered organism vaccine into every child's arm" which proves this was preplanned. And, he stated on the world stage, "You have no choice." And, Dr. Fauci stated, "You will never go back to normal. This is the "new norm" and he used his crystal ball to inform you of the never ending surprise variants after Covid 19 Sars 2 was coming to the world. So, why bother with booster after booster after booster if none of them prevent covid 19 Sars 2 and the multiple variants alleged to be caused in people who received the first 2 jabs?
And, of course, these are businessmen making Billions from patents on viruses and vaccines using people as a built-in-customer base under duress by spewing "fear" and coercion and threats of even starving people to death. Who granted these people under U.S. Constitutional Law, or Human Rights Laws authority to touch or control anyone's bodies and minds or that of their minor children without written consent to be used for their worldwide FDA EXPERIMENTAL AND TRIAL INEJCTIONS. Which constitutional authority providing health care agencies and the POTUS the authority to force adults and children to endanger their health and weal E.O. MASKS worn long term and E.O. Swabbing in the nose every 3 days. They have knowledge of the direct adverse health effects of Ethylene Oxide poisonous gas being breathed into the nose and the body and the brain can that cause cancer of the lymphoid, breasts, stomach, injury to the spine, brain, lungs and other serious illnesses or death?
Follow – Like – Comments Welcome Below
PODCAST: LISTEN LIVE every Wednesday to Rose Colombo on "COLOMBO CHRONICLES" with dynamic guests from around the USA and some international authors and experts on a myriad of topics from health to nutrition, crime, love, animal abuse, human abuse, domestic violence, child abuse and pedophilia, money and business, constitution and more….Most shows archived so you can bookmark the link and come back anytime to listen. Listen Live by phone at (646) 564-9742 or Listen on the worldwide website at http://www.blogtalkradio.com/colombochronicles
Read More Blogs by Rose Colombo at – http://www.rose4justice.com
Christmas and Birthday GIfts of for personal use – Gifts are Gift wrapped and shipped only in the USA – Check out – http://www.onecupmore.com
Books: Award-Winning 5 Star Review, "Fight Back Legal Abuse" can only be bought used now – working on second edition for 2022! CHECK OUT a Political Satire written as an Orwellian style adventure story that takes the readers into the jungles of Africa in search for the Dinosaur Christian nation's Tablets with fictional characters who suffer the adverse effects of the Redistribution of Wealth. The ending raises the question if the dinosaurs were made extinct or depopulated. Check it out this Keepsake to pass down to your kids and grandkids to remember this unprecedented challenging time in the world's history. – http://www.amazon.com (Colombo's first award-winning book and 5 Star Review, "Fight Back Legal Abuse pub. 2010 can only be purchased on amazon as used exposing the 2 tier justice system morphing into a 1-tier justice system and being taken over by the Executive Branch using Executive Orders and making congress and the U.S. Constitution meaningless.")
Disclaimer: Nothing said on Colombo Chronicles Podcast or Rose4Justice Blogs is intended to be medical, political, legal or financial advice, but a dissemination of information for educational and entertainment purposes only. Always do your own homework and research and come to your own informed decisions.
HAPPY HOLIDAYS AND A BLESSED AND LONG LIFE AND HEALTH TO ALL IN 2022!