Rose Colombo 2/14/2022 (C) New Blog – HIT THE LIKE BUTTON, PLEASE AND SHARE
Who is Satan? Is he the One World Leader? Is he on earth waiting behind the curtain? Should we ponder who are the wealthy Satanist? Satan was a soul in heaven, but was God's servant as well as God's favorite and most beautiful Angel. Evil thoughts took over his soul and jealousy and the desire to be the god of the world. Satan is obsessed for power and control over all the angels and the universe that caused him to turn against God and those he recruited. God threw Satan's soul and his demon followers into the pits of Hell, but allowed everyone including those born upon the earth, to exercise a natural Free Will and the Right to Choose God or Satan.
In order to choose Satan, one must allow him to enter into their minds and seduce them into a life of sin such as alcoholism, drugs, adultery, murder, lies, deceptions, theft, pornography, organ harvesting, injections of poisons and chemical-laden Rx drugs with direct adverse health effects by agreeing with their own Free Will. There are many more sins, but they are all included in the Ten Commandments and the Bible. Perhaps, God stopped at 10 Commandments because he realized the flesh and mind is weak and human beings will find it difficult to follow just 10.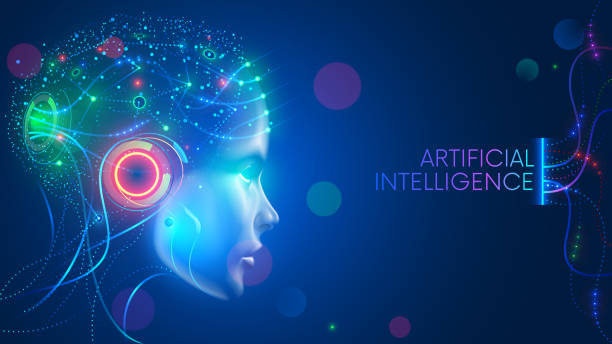 God is all Good and Pure and Perfect, but humans are not, and therefore tested upon the earth. They can choose God or Satan as God granted the natural inalienable Right to Free Will and Freedom to choose, which was not granted by a man or woman, but by God. Today, men and women in public office threaten people with punishments around the world by the deceptive Big Pharma plannedemic of never-ending experimental jabs, and masks and faulty PCR tests drenched in poisonous and toxic Ethylene Oxide. They will tell you it is safe, but the information provided by manufacturers and OSHA and other chemical articles published by researchers warns against breathing it into the body or pores.
Satan is working overtime through Ai to control everyone's minds, bodies, whereabouts, foods, clothing, social life, education, businesses, jobs, and track you through Ai Iris scans, Facial Recognition, Naked X-rays at airports, Public School indoctrination of your kids into same-sex, Trans Humans, and confusion over gender ID. They confuse kids and adults about race as well as encouraging abortions as if they are no big deal to depopulate God's precious gift to mankind as well as depopulate natural- born citizens of sovereign nations. Satan seduces kids with drugs, alcoholism, Ai internet pornography, and violent and sexual violent movies and programs and cartoons. Too many in Hollywood sold out their souls for fame and fortune and child abuse.
The internet www equates to 666 and 666 and 666 is satan's number and turn it upside down and it reads 999 which is God's number and this is a war of 666 coming against 999 or evil vs. good. President Trump is President 45 of the USA and 4+5 + 9. And, WW II ended in 45 which equals 9 and God intervention that ended the Communist New World Order for a time. The number 666 is linked to credit cards and bar codes and the Beast which are the Ai computers and phones and watches and GPS vehicles that track every human on the planet. In fact, Bill Gates and Microsoft own the patent for Crypto Currency – digital unseen money – that Bill Gates and Melinda Gates will control if they succeed with WEF's Klau Schwab's attempt to high jack everyone's cash and coins and control the world's wealth. They will control your money if they succeed at the Reset of Cash into digital money that is not tangible and can't be seen or controlled by the earners and owners. It's highway robbery on a worldwide scale. Look it up – Patent W020200606. Bill and Melinda Gates isn't only out to be the wealthiest 2 people on the planet, but he wants your money, too. And, his actions don't equate to humanitarianism in my opinion.
The mark of the beast may be in the experimental jabs is it as it's as small as a grain of rice. Are they chipping babies and illegals and prisoners? Who would ever know because Bill Gates has been calling out a flu and worldwide virus probably since 2004 and fear mongering over a plan demic? Satan intended to continue to seduce humans and take their souls in exchange for fame, fortune, wealth, power and control until all of God's creation complies because Satan is at war with God. God will end his time on earth when every human on the planet has knowledge of the Bible and the Trinity and makes their choice to choose God and God's Kingdom and after death pass into the Gates of Heaven or choose Satan and Hell for all eternity after death upon the earth. The clock is ticking! Choose wisely. You have the Free Will to accept God's Insurance Policy for Eternal Life and it's Free! Klaus and Gates and Soros and the NWO members seek to deny you your God-given inalienable Right to be Free and the Free Right to Choose. Accept Jesus Christ as your Lord and Savior and not Satan. Jesus Christ set you FREE on the Cross.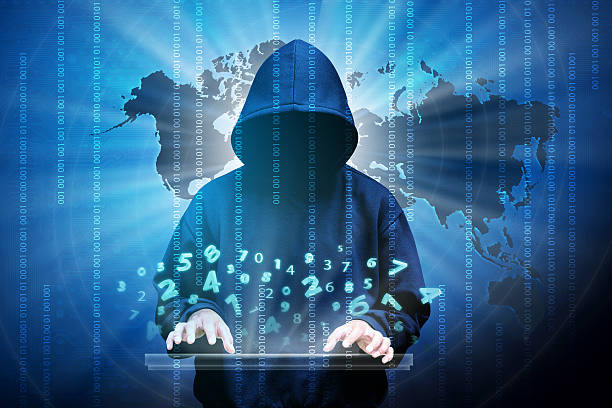 Satan is the Prince of the Earth but for a short time. God will chain him up and send him back to Hell according to the Bible, but not until God ends his reign upon the earth. The end comes when every person on the earth has knowledge of the God of the Bible. God is the King of King and Lord of Lord of the Universe and Jesus Christ, God's Only Begotten Son, who is the only Truth, The Light, and The Way into Heaven. There are not many paths, so don't take the detour, but your choice. And, only by asking forgiveness, repenting and trying to do right upon the earth will you feel God's Grace and Mercy and Miracles. Believers who sin must be sincere when asking forgiveness and willing to do the work at turning away from sin and asking forgiveness through Jesus Christ, Our Lord and Savior to become a better human being. At that point, God's Grace and Mercy are poured out. Satan is all Evil and unmerciful. God is all Good and Merciful.
Remember this if you're part of the lost sheeple caught up in the material world. God was and is and always will be, but Satan was created. Satan sinned against God and God threw him out of Heaven forever. It appears that clever Satan is allegedly using Ai and Jabs and mRNA and Pfizer Trade Secret Formulas and Rx Drugs that are chemical laden and microchips the size of a grain of rice to alter God's human creations and destroy the immune system. It's not Sci-Fi when it's reported that the goal is to change human beings into Cyborgs controlled by Ai also known as the internet on a myriad of devices now and that in my opinion is the BEAST that can do good or can do evil upon the earth and upon humanity. Which will it be? It's my opinion, the first to become a Cyborg should be those who support and fund it such as Klaus Schwab, Bill Gates, George Soros, Dr. Anthony Fauci, and all those involved and who believe it's the best thing that ever happened since they created Artificial Intelligence and it is artificial and so is their program. It will not end well for them in the end.
Dr. Joseph Mercola – (Colombo suggests that everyone share Dr. Mercola's article everywhere as his information has been limited by Social Media giants. It appears Klaus Schwab, Bill Gates, George Soros, Merkel, AI and NWO CEOs on Wall Street, Germany, and Communists, secret Communists, and Communist Nations are at war with God and Humanity.
STORY AT-A-GLANCE
The U.K. Ministry of Defense and the German Bundeswehr Office for Defense Planning Human stress that human augmentation needs to be a key area of focus to win future wars
Human augmentation will not be restricted to the military ranks. It's really a way to further separate classes of humans, with the rich and powerful elite eventually using their augmented "super-human" status as justification to rule everyone else
The goal of The Fourth Industrial Revolution — introduced and pushed by the World Economic Forum — is transhumanism, the merging of man with machine
Human augmentation can directly affect behavior, either positively or to the detriment of that person
In the transhumanist view, the human body is a "platform" that can be augmented in myriad ways, physically, psychologically and socially
A May 2021 project report by the U.K. Ministry of Defense, created in partnership with the German Bundeswehr Office for Defense Planning, offers shocking highlights of the dystopian cybernetics future that global technocrats are pushing mankind toward.
The report, "Human Augmentation — The Dawn of a New Paradigm, a Strategic Implications Project,"1 reviews the scientific goals of the U.K. and German defense ministries, and they are precisely what the title suggests. Human augmentation is stressed as being a key area to focus on in order to win future wars.
But human augmentation will not be restricted to the military ranks. It's really a way to further separate classes of humans, with the rich and powerful elite being augmented "super-humans." It's worth noting that anything released to the public is a decade or more behind current capabilities, so everything in this report can be considered dated news, even though it reads like pure science fiction.
Changing What It Means To Be Human
As noted in the report, "Human augmentation has the potential to … change the meaning of what it means to be a human." This is precisely what Klaus Schwab, founder and executive chairman of the World Economic Forum (WEF), has stated is the goal of The Fourth Industrial Revolution.2
WEF has been at the center of global affairs for more than 40 years, and if you take the time to dive into WEF's Fourth Industrial Revolution material, you realize that it's all about transhumanism. It's about the merger of man and machine. This is a dystopian future WEF and its global allies are actively trying to implement, whether humanity at large agrees with it or not.
Schwab dreams of a world in which humans are connected to the cloud, able to access the internet through their own brains. This, of course, also means that your brain would be accessible to people who might like to tinker with your thoughts, emotions, beliefs and behavior, be they the technocratic elite themselves or random hackers. As noted by history professor Yuval Noah Harari in late 2019, "humans are now hackable animals."3 As noted in the featured report:4"
HIT THE LIKE BUTTON AT THE BOTTOM AND SHARE – WAKE UP, OUR BROTHERS AND SISTERS –
WATCH THE video WITH Elon Musk Warning the World of AI and Changing Humans into Cyborgs:
HOT OFF THE PRESS: OBAMASAURUS, a political satire and short adventure story written with an Orwellian twist that leads Professor Noah into the remote jungles of Africa in search of the lost tablets carved in stone with a secret message on how to save a future species in the future from depopulation or extinction and the possibility of a powerful foreign enemy force conspiring to enact the redistribution of wealth. Will Professor Noah succeed on his mission before it's too late or will he find the tablets left behind for humanity after the dinosaurs vanished from the earth?
LISTEN TO COLOMBO CHRONICLES PODCASTS! Colombo is a seasoned "Advocate for Justice" as well as a Researcher and award-winning published author, poet, writer, and am-FM and cable TV host and producer of "Issues of the Day" and "Women Fight Back" and currently hosts, "Colombo Chronicles" podcast Live every Wednesday 12 noon to 1pm pst – Commentary as well as dynamic authors and experts on a myriad of topics from health to Sci-Fi to Constitutional Law, divorce, Child Abuse, Crimes, Romance, History and much more….You can listen to your favorite authors and experts and topic by clicking on the link as most shows are archived for listening convenience. Be sure to LIKE – FOLLOW – SHARE – http://www.blogtalkradio.com/colombochronicles
COMING SOON – Colombo's relaunch of her award-winning book and 6 star-review, political satire on depopulation and redistribution of wealth told Orwellian style in an adventure story with provocative ending – COMING RELAUNCH UPDATED political satire entitled – "OBAMASAURUS"