Rose Colombo (c) 12/06/2021 – Consumer Advocate for Justice for 30 years who has been an award-winning media producer and host, writer, author, poet, media personality; award-winning author and 5 Star Review of 2 books such as, "Fight Back Legal Abuse" informing Americans of the two-tier justice system, pub. 2010 featured around the world.
EUROPE GONE COMMUNIST – SOCIALIST – TYRANNICAL AGAINST THEIR CITIZENS TAKING AWAY THEIR FREEDOM – HUMAN RIGHTS – and VIOLATING NUREMBERG CODES
This video is for YOU to share around the world. This blog is to send prayers and hope to the world who are witnessing the tyranny being imposed on the citizens of Australia, Aborigines, Austria, Romania, France, Germany, Italy, Canada, Cuba, Venezuela, Chile, China, and America as the NWO's target appears to be Western Civilization. Could it be that the the leaders of these nations invested in the masks, PCR tests, AI, and the Big Pharma experimental jabs are reducing the population and committing a potential genocide under the guise of health care?
Have the people involved and donated to this plannedemic already killed 500M people around the world since most deaths aren't reported or linked to the jabs as suggested by some doctors? The NWO Nazi-style leaders turned their backs on their citizens and all of God's creation and their sworn duty to protect their citizens form tyranny. Are they using the Muslim Brotherhood ideologies whose written and stated strategic goal is to wipe out all of Western Civilization which is the same for Communist China's little red book? Or is it KGB style? After all, it appears the KGB prefers poisons and it appears that there may be alleged graphene oxide and ethylene oxide which are poisonous to humans. Just askin'.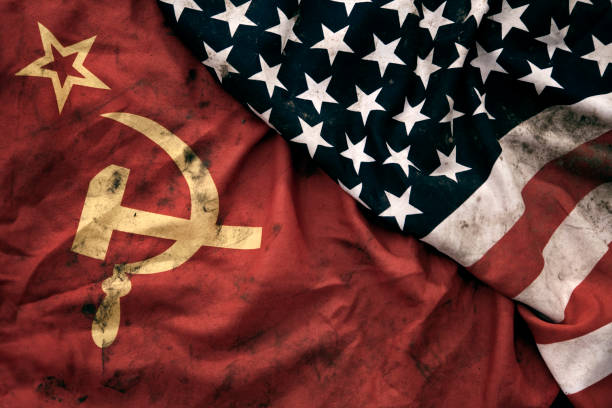 It appears those involved in this pre planned plannedemic have ripped off the taxpayers in America and Canada and around the world for their pre planned plannedemic. It appears Pfizer was able to get secret contracts with the UK, Israel and America to use their citizens to pick up the tab through taxation to distribute these experimental jabs that are causing deaths and disabling healthy people, both young and old, without conscience.
Big Pharma and Gates, FDA, and Dr. Fauci were granted the blessings of the DHHS Secretary and the entire federal government granting Big Pharma and all marketers and distributors and anyone invested in the Big Pharma stock 100% immunity from all financial liability no matter how many people drop dead after the jabs. After all, all the test animals dropped dead after 2 experimental and trial jabs.
Big Pharma, Gates, Soros, Dr. Fauci, WHO and CDC and the government leaders hold themselves above the law. They've granted themselves immunity from financial liability and allowed to inject experimental and trial chemicals and mRNA gene manipulation into the bodies of babies, children, teens, adults, seniors and elderly with unknown consequences. They aren't even being held liable so far for human rights violations, but the future could bring KARMA to them.
KARMA never forgets. Perhaps, the NWO tyrants believe they are immortal and seek to replace God with themselves. It's rumored that these NWO members believe to be of the same bloodlines and they are convinced that they are the chosen ones, who will make up the 10%, who survive in the year 2050.
ARE THE LOCK STEP LINKED TO THE ROCKEFELLERS – ROTHSCHILDS – GEORGE SOROS – BILL GATES PLANNING THE FOOD SHORTAGE WORLDWIDE? After all, Bill Gates has bought up acres and acres of farmland after the lock downs and after Gates-Fauci-CDC-WHO and the government destroyed farmlands across America after taking Americans hostage and locking us down in our homes as their prisoners on this battlefield and enemies even if we weren't sick with covid. They told us even if we're healthy we could be sick with covid, but how is that even possible?
CLICK THE LINK BELOW with Dr. Zelenko Exposing How Early Covid Treatments That Could Have Saved 600,000 Lives Were Sabotaged by Dr. Rick Bright Killing Masses!
Click this Link to watch video: https://www.redvoicemedia.com/video/2021/12/dr-zelenko-exposes-how-early-covid-treatments-were-sabotaged-by-dr-rick-bright-killing-masses/?utm
HOLLFELD, GERMANY – Police are investigating the case of a 15-year-old girl who died several weeks after her COVID-19 jab, reports local news outlet Mainwelle. Cheyenne Braun suffered a cardiac arrest just days after the vaccine and was rushed to intensive care and put on a ventilator before dying on Tuesday, November 16th. (Natural News)
Our bodies know when we're sick and God created our bodies to tell us something is wrong. They suppressed the cures for covid revealed by the doctors who shared their treatments and successed by silencing them on MSM and Facebook and Twitter. These same wealthy people destroyed the Middle Class and million of businesses and jobs across this nation as well as education, marriages, funerals of loved ones, and graduations. They destroyed farms across America and ranches and then Gates bought up acres of farmland probably below market value from the farmers who were losing their crops and income.
Creating a Worldwide Famine to put Farmers out of business and force people to buy Monsanto-Gates Genetically Engineered Lab Foods and Molecular Meats is it in this war against God? And, to make sure it happens, prohibit people from buying food in the markets if they don't have the Gates ID 2021 Vaccine Passport? Really, World? This will put Markets and Farmers out of business and create a real famine and unaffordable food costs.
Bill Gates probably owns stock in tobacco as well since he's into health care and he isn't a Ph.D. or Scientist or Doctor, but apparently, his donations in the millions donated to MSM and BBC and investments in 2 giant Social Media sites buys your a worldwide platform as the medical expert, but isn't that practicing medicine without a license?
Recently, Bill Gates hit the news after he purchased about 25,000 acres of farmland near Bisbee, Arizona. The article stated that Gates is pumping out the water which is hurting the farmers in that area and violating the 1970 law, but who cares, he can buy anything, because the rich and famous are above the law.
It appears that the Billionaires are buying up the water supplies around the world as well as GMO seeds from Monsanto. Apparently, they seek to eliminate all of God's natural seeds and foods he created that included vitamins, minerals and amino acids to keep his human creation's organs and cells, brain and immune system healthy. It's been rumored for decades starting with George Bush's family, who purchased the largest renewable aquafer in Paraguay, years ago, but why? Members of the NWO have been buying up water supplies, farmland, oil, energy, and haven't revealed where's the taxpayer's gold?
.WHAT IS TYRANNY: Starving People to Death and denying citizens access to markets is evil. And, locking down America and Europe in order to destroy the food chain as well as farms and ranches and small business and jobs. Distancing people. Isolating people. Masking People and cutting.
During unconstitutional lock downs, food was dumped and milk was dumped. As the coronavirus pandemic disrupts supply chains across the country, farmers are being forced to destroy their crops, dump milk and throw out perishable items that can't be stored. There is an increase of hungry kids caused by Dr. Fauci, Gates, Soros, CDC, WHO, Big Pharma's and the White House lock downs. "As the coronavirus pandemic disrupts supply chains across the country, farmers are being forced to destroy their crops, dump milk and throw out perishable items that can't be stored." Was it worth it? There are now about 15 Million hungry kids in America and kids who go to school without breakfast.
The USA, Canada and EU leaders and CDC, WHO, Gates, and Dr. Fauci are creating physical, emotional and human rights violations with these never ending masks and PCR Tests with ethylene oxide poison on the swabs stuck up our noses. It's alleged that the World Bank and Illinois Governor and California Governor invested in and probably diverting U.S. Taxes for this investment in 20181 Think about that – 2018 that cuts off their oxygen supply when a flu kills people because they can't get enough oxygen into their lungs. Why are they lying that masks worn long term don't cause physical and emotions distress or illness or even death?
These tyrants earning BILLIONS from mRNA and Pfizer Trade Secret Formulas and Covid experimental and trial chemical-laden injections with alleged graphene, bromides, metal, dyes, nano-particles, chips and genetically engineered mRNA gene manipulation are persecuting the People around the world and abusing their power for personal, political and financial gain.
These New World Order long-time associates, friends and partners with China have been Raping People with naked radiation x-rays at the airports. Stripping People of Cures for Covid. Indefinitely Locking Down People out of their business, jobs and schools without any legal authority is insane.
Consequently, these evil ones are creating severe depression, crime, homelessness, divorce, and suicides is insane. Forcing people into concentration camps is pure evil. Using crimes of fear, coercion, blackmail, extortion and threats to comply with experimental agendas that can cause injury or death by the investors in Big Pharma's profitability by causing people to comply as Human Commodities for Human Capital and persecute people who refuse to comply with this evil agenda will come back to haunt them one day when God has had enough, not just the people.
Tyranny includes Harming Babies and Children as well as isolating children from family and friends and is a crime in the USA. Isolating the Elderly from family, friends, church, and Bingo and denying them the right to be with loved ones on their death beds is a crime! These are crimes against humanity and tyranny. Everyone's name will be written into the Book of Life and on Judgment Day, each soul will be called to walk through the "Gates" of Heaven or walk through the "Gates" of Hell for all eternity.
Remember, it's only upon the earth that people can accept the Free Life Insurance Policy from God to ask forgiveness, repent and accept Jesus Christ as your Lord and Savior as well as accept that Jesus is the Son of God. Jesus Christ is The Truth and The Light and The Way to Heaven. Woe to those who mock God, Jesus Christ or the Bible and call the Bible or violent or mock the Sermon on the Mount and all those who listened to those words and laughed and applauded will be equally judged.
Apparently, as stated in Obamacare, the evil ones will ration and deny health care and food to their citizens, whichshould be reason enough for the Sheriffs or Law Enforcers to remove such evil persons from office, who are violating the human rights of all citizens. But, how many will do God's commandments to defend the defenseless? Why are people obeying wealthy men and women, who believe in eugenics, depopulation of the planet, and ignoring the deaths and injuries?
Why are people complying with evil ones in public office or just have titles with no legal authority over any other human being to use them for their experimental jabs with knowledge that they are not Licensed vaccines and doing so without written consent but under duress and coercion. Bill Gates looked in the camera and stated to the world's population, "You have no choice." Bill Gates is not a Ph.D. or doctor or Scientist which raises the question if he's been practicing medicine without a license? Dr. Fauci has no legal authority to order Americans to do anything!
Who elected any of these people to take over our personal, financial, and political and religious freedoms as well as our Free Will and Free Choice to control our own bodies and minds.? Whose tracking, tracing, and controlling them? Why are people obeying a man who hung out with his business associate and friend, the most notorious international child trafficker in history, Jeffrey Epstein who also supports eugenics?
Pray for these lost souls who turned their back on God and the Bible and believe that money is their god. It's true that Money and wealth, power and control are their god. They are truly sinning against God. And, the life after this life is where the real wealth lies with God in His Kingdom, but only those who Believe in Jesus Christ, The Son of God, who is the Way, The Truth and The Light. Ask forgiveness and Repent while on earth and God promises you will enter the "Gates" of Heaven versus being separated from God for all eternity and end up entering the "Gates" of Hell.
You can only get your Free Insurance Policy into the "Gates" of Heaven upon the earth. After you pass away, it's too late to ask forgiveness and repent. You are living on the testing ground now. This is where you get to choose Lucifer or choose God.
These wealthy members appear to believe that depopulation and starving people to death is the way to sustain the planet. Communist China mandates that their citizens carry an Iphone with a Merit App and they spy and track and trace their citizens by the "Merit App" which is the same as the Bill Gates ID 2021 Vaccine Passport that overthrows the U.S. Constitution and Bill of Rights which no one has authority to do.
Dr. Fauci and Bill Gates, George Soros, CDC, WHO and MSM hosts have suggested that Americans who are not anti-vaxxers, but smart people, who oppose being used as Human Lab Rats by Bill Gates, George Soros, Dr. Fauci, WHO and CDC Directors as well as Leaders of the USA on the Left and RINOS and EU leaders appear to be either in the business of vaccines or invested in vaccines for profit. The investors need human bodies or else they'll be out of business and can't make Billions or Trillions in profit. So, they've created Fear as the easiest way to control the people so they will comply and become Big Pharma's built-in worldwide customer base of Human Commodities for Human Capital. But, if they can punish people who refuse to comply by wealthy investors, who are violating human rights, then what will they force people to comply with next? Organ Harvesting? Cloning? Mandated Abortions? Trans Human Operations? What's next?
Will the American Democrats attempt to deny Americans access to Markets so they can't buy food and water and persecute them by starving Americans to death as part of the depopulation program as stated and written in Lock Step and United Nations Agenda 21? Isn't this what Hitler and the Nazi's did to the Jews and all they took hostage and removed from their homes as they are doing in Australia and China and separating babies and kids from their parents who aren't jabbed or carrying the Gates Vaccine Passport? Where is the squad? They were screaming Americans separated illegal who entered the USA from their children, but why are they silent knowing of the human rights violations in Australia and Austria and Germany and Canada?
The Gates 2021 ID Vaccine Passport overthrows the U.S. Constitution in my opinion and equates to treason if found guilty by a military tribunal for using covid and the vaccine passport as the cataylist under the guise of a passport to overthrow the U.S. Constitution and Bill of Rights so he can control the world's population using his tracking and tracing corporation with George Soros to track and trace every human through BioNTech and Mologic and continue to jab people ever 3 months?
BILLIONAIRES BUYING UP THE WATER SUPPLIES! Is there about to be a genocide as I've been writing and talking about for 30 years coming to America and the world using covid as the catalyst to lock down America and the world and break down the food chain?
GERMANY TYRANNY: German Chancellor Angela Merkel, followed by Finance Minister Olaf Scholz, left, arrives for a press conference following a meeting with the heads of government of Germany's federal states at the Chancellery in Berlin, Thursday, Dec. 2, 2021. Merkel said Thursday that people who aren't vaccinated will be excluded from nonessential stores, cultural and recreational venues, and parliament will consider a general vaccine mandate, as part of an effort to curb coronavirus infections that again topped 70,000 newly confirmed cases in a 24-hour period. (John Macdougall/Pool Photo via AP) THE ASSOCIATED PRESS
Australian Open Will Require Players to Be Fully Vaccinated
The C.D.C. endorsed Pfizer-BioNTech and Moderna booster shots for all adults. Austria will impose Europe's first nationwide lockdown since the spring and will introduce the continent's first national vaccination mandate next year. December 2, 221 (The FDA did not approve Pfizer-BioNTech and Moderna Booster Shots as LICENSED VACCINES which takes 5 years to 25 years to do.)
The Gates, Soros, Big Pharma, CDC, WHO, Dr. Fauci, EU and Democrats who comply with these mandated jabs appear to be using fear and coercion and threats against humanity even though Gates, Dr. Fauci, WHO and CDC Directors haven't any moral or ethical or legal authority to control our bodies and minds.
The Gates-Fauci-CDC-WHO fear mongering is stunning as they threaten to use NWO CEO employers probably invested in AI and Big Pharma jabs to act as their employee's doctor and monitor their confidential medical information and keep files on their employees which are violations on many levels including practicing medicine without a license. They are violating the EEOC and HIPPAA Laws as well as civil rights laws that prohibit discrimination.
ITALY GONE TYRANNICAL AGAINST THEIR CITIZENS
Italy is imposing one of the most strict COVID vaccine mandates in the world starting next month by requiring workers in public or private jobs to show proof of vaccination or lose pay. (My grandparents and my father and uncles are rolling over in their graves)
AUSTRIA's TYRANNY
It is a crime in America for the President of the USA to use mandates to force Americans to comply with laws that are unconstitutional, illegal, unlawful, immoral and unethical with knowledge that they can cause death or temporary or permanent injury to one's body or mind or both. It's a violation of human rights to use human beings against their will and without written consent as Human Lab Rats. This is a violation of U.S. Constitutional Law, not just Nuremberg codes.
Yet, we know President Biden has been working overtime to mandate jabs or punish those who resist the experimental jabs, just as the Austrian leader and EU Chief and her husband are enacting on the Austrian citizens. In fact, she seek to disperse of the Nuremberg Codes. Is it because she fears being charged with crimes against Humanity? Is she and her husband alleged to have developed the mRNA genetically engineered gene therapy for Pfizer and Moderna and those invested in the Big Pharma Wall Street stocks?
CANADA'S Prime MINSTER, TRUDEAU, MANDATES VACCINES FOR FEDERAL EMPLOYEES (they aren't licensed vaccines to-date)
The Canadian federal government has announced that it will make vaccinations mandatory for federal employees and also for those working in some federally regulated industries related to travel. August 20, 2021
In fact, the USA government is withholding cargo on the hundreds of ships that is tripling and quadrupling the cost of products. This should be a crime against America because they are putting people out of business around the world. It appears these communist and NWO members have many plans to destroy the Middle Class, God's children and creations, Heterosexuals, Christians, Jews, Catholics, Americans, Europeans, Canadians, Australians, and all who don't comply to be their slaves in servitude to them.
These members of the wealthy NWO bloodlines are using the Communist playbook and KGB playbook which is FEAR. FEAR is the world's biggest enemy, but people are tired of the doom and gloom and fear mongering. The world's citizens are tired of these tyrants and their threats to fire them from their jobs or starve their citizens and families to death while taking our taxpayer wages. It appears whether you get the jabs or not, you will potentially be a victim of their death panels whether immediate, weeks, months, or years away. Only time will tell how much damage they've done to God's human race and the animals, fish, insects, Bees, Birds, and vegetation and oceans.
It appears that there are those who fear that they will end up being tried in a military tribunal for Crimes against Humanity and Nuremberg Code violations which makes sense that the Austrian EU Chief would attempt to disperse with the Nuremberg Codes, especially, since her husband is the alleged developer of the mRNA gene manipulation therapy in the jabs.
FRANCE MANDATES VACCINES OR BE FIRED! (these are experimental and trial injections with no long term case studies – wait 3 years from now and see how many Americans are no longer with us after vaxxed will be the proof in the pudding as doctors state this is a potential for a genocide 1, 2 or 3 years from now.)
About 3,000 health workers in France have been suspended because they have not been vaccinated against Covid-19. A new rule, which came into force on Wednesday, made vaccination mandatory for the country's 2.7 million health, care home and fire service staff. But French Health Minister Olivier Véran said on Thursday that "most of the suspensions are only temporary"
Communist quote: "The patriotism of a communist nation and an internationalist sympathy for just struggles in other countries are in no way exclusive; on the contrary, they are linked deeply, as communism spreads throughout the world. At the same time, it is important for a country to retain modesty, and shun arrogance, quote by Chairman Mao Tse-tung. Was he correct? Communism is spreading around the world?
WE THE PEOPLE around the world are being viewed by the members of the EU-USA-Canadian and Australian, UK New World Billionaires as chattel, property, slaves, human lab rats to be forced into their servitude to them. These tyrants in public office are using this covid cult fear mongering to deny the world their inalienable God-given right to freedom, rights, and liberties. If these tyrants get away with these Nuremberg Code Violations and Human Rights violations then what will they deny next or force people to comply with next?
They view the population of the world as their slaves and Human Lab Rats to be used as Human Commodities for their Human Capital. Instead of selling coffee mugs as commodities for sale, they sell baby parts to make money and now, they using everyone in the world as their human commodities for profit and human collateral.
They are using human beings for Experiments and Trials injections that are not FDA approved Licensed vaccines. Big Pharma and all involved in the plannedemic have granted themselves 100% immunity from being sued for permanent injury and immunity for killing anyone with 1 or more shots and not with a gun. It's a different type of weapon called a chemical-and mRNA laden needle that is an experiment being tried on human beings that can cause short or long term injury or permanent death.
The NWO wealthy members are playing Russian Roulette with the human race and your babies and children. These leaders are using fear and coercion and threats to cause duress so that people will comply out of fear of losing their jobs and become their human lab rats for FREE then placed under the Big Pharma microscopes as case studies. They will be traced and tracked by Bill Gates and George Soros who are reported to have purchased Mologic and possibly BioNtech and sharing in the Billions in profits coming into Pfizer.
It's alleged that employers who play doctor and coerce their employees to be used as human lab rats and be jabbed receive $400 for each employee who is injected with the experimental and trial chemicals, nano-particles, phosphates, possibly graphene oxide and ethylene oxide, possibly dye and metal and mRNA genetically engineered gene manipulation.
The Billionaires are alleged to have funded Dr. Fauci's dangerous gain-of-function biochemical weapon as stated by senator Rand Paul and international doctors and Scientists. If he hadn't been secretly researching the coronavirus in the USA and then after the moratorium placed because it was dangerous to continue with his research, he secretly took the research offshore. His donors funded China to allow him to continue the gain-of-function research at the careless biochemical weapon lab in Wuhan.
If Dr. Fauci and his donors hadn't taken this biochemical weapon research to the biochemical Wuhan Lab, none of this tyranny could have been carried out. There would be no need for the pre planned ineffective experimental jabs that are raking in billions and destroying the American economy and Freedom, Liberty and Rights. In the meantime, Big Pharma and CDC, WHO, Dr. Fauci, Bill Gates and MSM and SM ignore the deaths and injuries being inflicted on young and old by the jabs.
I read an article that stated that Billionaires Gates, Soros, Obama, and FB's CEO, Mark Zuckerberg, donated 6 figures through Eco Health to Dr. Fauci's Wuahn research of a biochemical weapon which many doctors internationally as well as Scientists have declared this virus to be a biochemical weapon. The ethical and moral doctors with cures have been silenced by government, MSM and Social Media. In the meantime, the investors are raking in Billions.
The article below reveals how the big Social Media giants used the lock downs to make Billions because people were forced to use virtual computer apps or communicate on their websites for communication and work or education, which explains why they silenced anyone speaking out about cures and questioning Dr. Fauci, Soros or Bill Gates. It's all about the money and possibly depopulation. Check out the site below related to Big Tech.
ROMANIA SPEAKS OUT AGAINST BIG PHARMA EU TYRANNY – CLICK LINK BELOW
. https://tv.gab.com/channel/lifesitenews/view/romanian-politician-demands-eu-disclose-full-61aa4e8b2e49f3172b64fe18 BIG PHARMA AND INVESTORS CHILD ABUSE:
7 YEAR OLD CHILD SUFFERS STROKE AND BRAIN HEMMORHAGE AFTER BEING INJECTED WITH THE EXPERIMENTAL PFIZER TRADE SECRET FORMULA THE US GOVERNMENT APPROVED SEALED FOR 50 YEARS – CLICK ON THIS LINK – Fhttps://mewe.com/myworld
Immunization Expert says Unvaccinated People are Not Dangerous, Vaccinated People are Dangerous for Others….Click LINK Below
https://americasfrontlinedoctors.org/2/frontlinenews/immunization-expert-unvaccinated-people-are-not-dangerous-vaccinated-people-are-dangerous-for-others/
12/06/2021 – 3 DEAD TEENAGERS and 120 INJURED WHO WERE INJECTED WITH PFIZER EXPERIMENTAL AND TRIAL GENETICALLY ENGINEERED mRNA GENE TEHRAPY JABS -CLICK ON LINK
STORY AT-A-GLANCE – Dr. Joseph Mercola
In a November 9, 2021, interview with Atlantic Council CEO Frederick Kempe, Pfizer chairman and CEO Albert Bourla claimed "a small part of professionals" intentionally circulate "misinformation … so that they will mislead those that have concerns." Such medical professionals are not just bad people, Bourla said, "they're criminals, because they have literally cost millions of lives"
The criminals' playbook includes the dictum to always blame the other side for what they themselves are guilty of
Pfizer has a long history of criminal activity. The company has been sued in multiple venues over unethical drug testing, illegal marketing practices, bribery in multiple countries, environmental violations — including illegal dumping of PCBs and other toxic waste — labor and worker safety violations and more. It's also been criticized for price gouging that threatens the lives of patients with chronic diseases such as epilepsy
Between 2002 and 2010, Pfizer was fined $3 billion in criminal convictions, civil penalties and jury awards, including a $2.3 billion fine in 2009, the then-largest health care fraud fine in American history. In 2011, Pfizer paid $14.5 million to settle charges of illegal marketing, and in 2014 they settled charges relating to unlawful marketing of the kidney transplant drug Rapamune to the tune of $35 million. None of it deterred future bad behavior
According to a whistleblower who worked on Pfizer's Phase 3 COVID jab trial in the fall of 2020, data were falsified, patients were unblinded and follow-up on reported side effects lagged way behind
UNITED WE STAND AS ONE FAMILY AROUND THE WORLD AGAINST TYRANNY
Christmas Gift or Birthday Gift or for Personal Enjoyment: Political Satire and Award-Winning and 5 Star Review book on Depopulation and Redistribution of wealth, "Obamacare, Dinosaurs, Rednecks & Radicals" by Rose M Colombo, written as a fictional adventure story that takes the reader into the deep jungles of Africa in search of the Christian Dinosaur Nation raising the question if the dinosaurs were depopulated or made extinct. Check it out at http://www.amazon.com
Looking for a quick gift – shipping in USA only – Gift Wrapped – or a Coffee Mug for yourself – Check out a new website – http://www.onecupmore.com
PODCASTS – Join Rose Colombo every Wednesday from 12 noon to 1:oo p.m. – usa – for Colombo Chronicles podcast – Listen at (646) 564-9742 or on worldwide internet at www.blogtalkradio.com/colombochronicles – Most shows archived with dynamic experts and authors on Love, Health, Business, Money, Crimes, Constitution, Covid, Mafia, Divorce, Child Abuse, and more….www.blogtalkradio.com/colombochronicles
Join Rose Colombo on MeWe.com – GAB.com – Pinterest ( I was a popular member of Facebook and Twitter with tons of FB Friends for 12 years and for some unknown reason, their Fact Checkers de-platformed me on September 4, 2021 and lied about letting me appeal and find out why they suddenly de-platformed me after 12 years, but when I clicked on – it said, "This phone number is not recognized.)