Rose Colombo (C) 10/28/2021
The National File and AP Reported that NIH under Dr. Fauci's Watch used Foster Babies, Kids, and Teenagers for HIV AIDS Experimental and Trial Drugs and Treatment as Human Lab Rats without a Child Protective Services agent present or without a Foster parent or guardian present as these were all minor children.
The Child Protective Services agents remove children from homes of parents accused of abuse even without a trial or they remove them during divorce proceedings. Some times, they place them in a state facility or other times, they place them in a Foster Home under Foster care parents who get paid by the State through taxpayer funding. Some Foster Parents are abusive and others are good people. It's like playing Russian Roulette. Some parents who have their children removed from their custody are not abusers and for unknown reasons find their kids are removed from their custody. Some times, they never get their kids back or a Child Protective Service agent refuses to allow the grandparents or relatives to take temporary custody of the children. Some fosters kids are never visited or rarely visited by a CPS worker and some times it's difficult for the CPS worker to know if the child is being abused by foster parents, so the child is left there.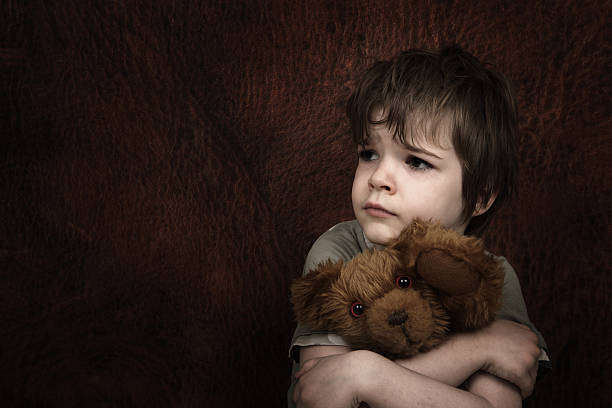 Senator Shaffer gave a public scathing report on the Child Protective Service by revealing that some agents were removing children and involved with "Bribes for Kids" and taking kids from parents for financial incentives aka bribes. It wasn't long after that Senator Shaffer and her husband were found dead from gunshot wounds while lying in their beds.
Where did the NIH get the Foster babies and children and teenagers as the article stated that there were more than 1,000 kids who were used as Human Lab Rats for the Big Pharma-FDA and NIH experimental and trial drugs and treatments and that some kids died and others were injured, but the NIH reports denied that the deaths and injuries were caused by the experimental and trial drugs and treatments, but how would they know that since these were experiments and case studies with very poor notes on these cases according to the news reports. And, how is it that the Director' name, Dr. Fauci, wasn't in the reports as he was the director of the NIH? Was his name scrubbed from all reports and shouldn't his name be listed on all medical documents related to NIH? What sort of documents did they use to write up these poorly written notes on human babies, children and teensagers without guardians who they experimented upon which is very serious?
The question arises where did the NIH get permission to use American foster babies, children and kids, who were wards of the state to be used as Human Lab Rats for the Big Pharma FDA experimental and trial Drugs that Dr. Fauci was researching as the Director of NIH? Who granted such permission and where did all those kids come from that were experimented upon? And, how was it legal and lawful or constitutional to perform these experiments on minor children without consent by CPS, foster parents or guardians? This protocol alone is shocking and needs to be addressed. And, one other question is if this happened at any other time while Dr. Fauci was Director of the NIH and why was the record keeping poorly kept if they needed the data for their case studies to get approval for the experimental and trial chemical Drug? Apparently, no one cared or cares.
CLICK BELOW to Listen to the Information about these American babies, children and teenagers used as Human Lab Rats without the knowledge of the general public who would have protested this Human Lab Rat experiment as Child Abuse and Crimes Against Children which is what Hitler did during WW II.
https://www.blogtalkradio.com/colombochronicles/2021/10/29/did-dr-fauci-director-of-nih-use-experimental-drugs-on-foster-babies-kids
This video is posted for information and educational and entertainment purposes only. I encourage you to listen to how deceptive laws and practices can be used by Big Pharma and those involved and invested in Big Pharma. Colombo says this began under the Bill and Hillary Clinton-Reno-Holder regime when they were attempting to make Vitamin C and other vitamins, but especially Vitamin C changed from OTC into a Rx Drug. This appears to be a long-time agenda coming cult.
FOLLOW AND LIKE – Rose4Justice Blogs N Radio Shows – http://www.rose4justice.com
Rose Colombo was labeled during the 90s and early 2000s as the "Crusader for Justice." She is a 30 year "Advocate for Justice" who has helped 1000s of people around the nation with moral support and encouragement who suffered injustices and encourages them to end being victims and becoming survivors as she wrote in her "award-winning book" with 5 Star Reviews, "Fight Back Legal Abuse." Watch for the next edition in 2022.
Colombo also wrote, a political satire and fictional Orwellian style adventure story for all ages – great Christmas gift – on the redistribution of wealth and depopulation entitled, "Obamacare, Dinosaurs, Rednecks & Radicals" with 5 Star Reviews. Look for the UPDATED version coming November 2021 entitled, "OBAMASAURUS." – a short page turner for all ages
.Nothing said on Rose4Justice and Colombo Chronicles is intended to be legal, medical, financial or political advice, but a dissemination of information for educational and entertainment purposes only. Always do your own research and your own homework and come to your own informed decisions. It is too soon to know what the effects of an FDA Experimental and Trial Injection will bring in the future 1, 2, or 3 years from now….500 cases of Myocarditis and Pericarditis has been reported in Ontario after 2 injections reported online on 11/17/2021.(source: countersignal.com)
Listen to COLOMBO CHRONICLES LIVE – Colombo interviews authors and experts from around the world and provides commentary on the political issues of the day. Wednesdays Live – 12 noon to 1:00 pm pst – Most shows are archived for listening convenience so you can go back and listen to your favorite author or expert at any time. You can listen LIVE by phone at (646) 564-9742 or on WORLDWIDE ONLINE PODCAST at http://www.blogtalkradio.com/colombochronicles
JOIN ROSE COLOMBO on MeWe.com – PINTEREST – LinkedIn – GAB
For Your Information and Food For Thought about Being Controlled and Addicted to 2 giant SM sites: (COLOMBO was deplatformed as a conservative on Facebook and Twitter after 12 years of providing their sites with content and bringing probably millions of new members as word spread quickly on social media. They deplatformed my wall that was in operation from 2009 through September 4, 2021 when their fact checkers denied access to my wall and FB Friends. The fact checkers offered an appeal but then refused to allow access to their appeal by stating that they don't recognize the phone number) Why waste your time providing content to social media when you are being accused of their list of policies – but why after 12 years did they suddenly decide to silence a member because the member questioned Dr. Fauci, CDC, Soros and Gates taking over our health care system by using their Billions to invest in Pfizer and Moderna and BioNTech and Mologic to bring Billions in profits using the never-ending experimental jabs while the FB CEO made billions from my wall? People should realize that they don't need to make money for these 2 giants any longer and be silenced and controlled by their fact checkers who support only the LEFT and provide no information when they accuse you of what appears to be crimes).