Rose Colombo, Irwin award-winning author of 2 5 Star Review books, poet, and critical thinker whose published "Women Fight Back" and Pro-Justice Newsletters; columnist pub. in local newspaper for 2 years; former am-FM radio and cable TV producer and host and currently Blogger, writer, and podcast host on the "Issues of the Day," which was the name of her former cable TV and radio shows referred to by radio hosts who interviewed her as the "Crusader for Justice." (C) 8/14/2021
Colombo comments, "Once upon a time, there were cartoons named "Tom and Jerry" produced by the Disney Corporation. Millions of kids and adults continue to watch those same cartoons even today. Tom was a cat who was a hunter. Jerry was the Mouse who was the hunted. It was a game of cat and mouse; however, if the cat caught the mouse, he would become Tom's dinner similar to the movie called "Hunger Games." I assume if Jerry was caught and Tom ate Jerry for dinner, Tom would continue hunting for the next mouse and the game would continue on. One must ponder what would happen to Tom if all the mice had been captured, eaten, and exterminated from the earth. Would the Hunger game be over or would it cause the extermination of the cats if they lost interest as they grew too old or sick and tired to hunt and eventually self-exterminate from starvation."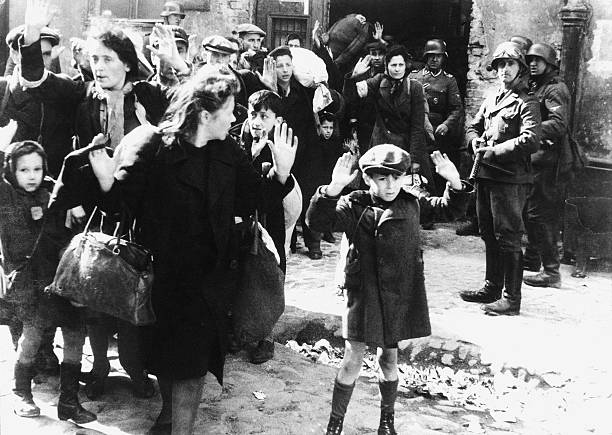 Recently, I came across a rare video that I'd never seen before. It caught my attention because it explains what many Billionaires and their wealthy inner circle of friends, relatives and associates may have created who are part of the corporate inner-circle who control the wealth. Some people inherited wealth or gained wealth through creating a business. It's no secret that without money, life is extremely difficult. And, should the people within that inner circle who control everything that the human race needs to survive lose their souls and decide to play the "Hunger Games" to reduce the population come to fruition, they will not succeed after 3 1/2 years of tyranny.
The wealthy ones involved in the New World Order justify their evil deeds should they carry through as benefitting humanity. They convince themselves that there are too many people on the planet and they justify their evil deeds by a need to sustain the planet. Their goal to achieve a sustainable planet is to kill 90% of the population except themselves and their families and inner circle of New World Order members who do not believe in God, even if they say they do on camera. In other words, they view everyone outside of their secret societies as disposable chattel, which I wrote in my award-winning book, "Fight Back Legal Abuse."
The wealthy NWO members appear to measure people on a merit system as they do in Communist China. The Communist Chinese government uses an AI App tied to America's Wall Street to determine an individual's worth or lack of worth for the members involved who believe they are superior beings because of money no matter how they got rich. Some believe they are gods and that they are only answerable to themselves because they control AI and can target people or chip them. They appear to live the perfect life on the outside but their souls are void like their eyes that no longer sparkle because in secret, they are said to engage in immoral acts and plot evil agendas; however, they have members who are complicit, silent, and turn a blind eye to those involved in evil deeds because they worship people with tons of money no matter how they got it.
Should Americans and the world not raise the question if it's possible that wealthy secret society members could use their money and knowledge and technology to reduce the population of the planet with shots, not using a gun, but a needle? If true, they could commit a potential silent worldwide mass genocide without dropping a nuke. They would sweep the truth away on MSM and Twitter and Facebook and blame it on cancer, viruses, diseases, age, race, ethnicity or poverty while rationing energy, medicines, food and water like they do in most communist nations.
As a child, I still I recall the nuns adamantly repeating to the students to pray for world peace. They said that if Americans turned their backs on God then God would turn His back on them and allow bad things to happen to His children after the year 2000. God's children must remain faithful. God granted a free will to choose to pray or not pray as well as remaining loyal to God. The nuns stated Americans and people around the world must pray, repent, ask forgiveness, and return back to God as well as rebuke Lucifer and foreign idols,
As a child, I still I recall the nuns adamantly repeating to the students to pray for world peace. They said that if Americans turned their backs on God then God would turn His back on them and allow bad things to happen to His children after the year 2000. God's children must remain faithful. God granted a free will to choose to pray or not pray as well as remaining loyal to God. The nuns stated Americans and people around the world must pray, repent, ask forgiveness, and return back to God as well as rebuke Lucifer and foreign idols.
Consequently, I am so fascinated with Yuvai Noah Harai's speech that I transcribed his words and included them further down in the Blog. He spoke in 2020 at the WEF. I often wonder how many Americans and foreigners recall the fear mongering in the USA when MSM was reporting that the end of the world was coming in the New Millennium. The year 2000 is the year that would begin the battle of spiritual warfare. The nuns told us to prepare.
Furthermore, the media and government fear mongered that the grid was going down and we would experience what they named Y2K. They said we would be living in darkness. The media also fear mongered over the ancient Inca's writings and drawings carved into stone. It was alleged that the Inca's predicted the end of the world on 12/12/ 2012. Prior to that, people around the world thought WW II was the end of the world. The Bible says, no man or woman will know the hour when God ends this old earth and purges it and restores it as new. The end times of this earth or life is not the end of life. Every human being has a soul that will spend eternity in Heaven or Hell. Choose wisely. You can store up all the goodies you want upon the earth, but you can't buy your way into heaven.
WOE TO THOSE WHO PLAY GOD! Woe to those who attempt to create a trans-human that is neither male or female and can't procreate. This is an agenda to mock God of the Bible. God created everyone and everything upon the earth and the universe. God offers every human being a FREE Eternal Life Insurance Policy; however, you must believe in the Holy Trinity and declare Jesus Christ as the Son of God and Your Savior who died on the Cross for our sins and shed his blood for us and Resurrected from the dead on the third day that He ascended into heaven to be with God The Father. That's it. God loves every human being and He offers eternal life in Heaven. The alternative is an eternal life in Hell. The choice can only be made individually while living upon the earth.
Remember, God commanded that one man and one woman bond and marry and procreate and fill the earth with God's children and create nations. As a child, the nuns stated that if men and women tried to create a super human and play God after the year 2000, the End Times would be near. The airports have been collecting DNA and hair strands in my opinion as it happened to me. They are radiating humans which is a depopulation program because radiation has serious adverse health effects and can cause cancer and death. The nuns told us that very bad things would happen upon the earth for those who mock God's creation and try to play God which will anger God. If this Nation, the USA, Blessed by God as a nation built upon a Christian Foundation turns their back on God, He will pour out his wrath upon the earth. He warns everyone in the Bible and the Book of Revelations to watch for the signs. Earthquakes. Volcanoes. Mud Slides. Hurricanes. Flooding, Fires. Diseases. Plagues. Fires.
The Bible warns everyone in the world that they should not take the "mark of the beast" (666) or people could break out in sores and suffer serious illnesses and death. Pray for your protection and that of the world. As the gene therapy continues and injuries and deaths continue to be reported from experimental and trial chemical-laden jabs, knowing all the animals tested died, everyone should be concerned.
Yuval Noah Harai is the author of the international best seller Sapiens: A Brief History of Humankind (2015) and Homo Deus: A Brief History of Tomorrow (2017). He was born in Haifa, Israel, in 1976, received his Ph. D. (By the way, does everyone in America remember in the mid-2000's when everyone was using the expression AHH or AH Ha moment? Are these coincidences? The transcription that I transcribed further down on my blog may not be exact, but very close).
Yuvai Noah Harai stated, "This danger can be stated in the form of a single equation which I think might be the final defining equation of life in the 21st Century. B x C x D = AHH which means Biological knowledge multiplied by computing power, multiplied by Data it causes the ability to hack humans. "AHH, "he said. If you knew enough biology and you have enough computing power and data, you can hack my body, my brain, my life, and you can understand me better than I understand and know about myself."
Harai, stated, "You can know my personality type, my political views, my sexual preferences, mental weaknesses, and my deepest fears and hopes. You'll know more about me than I know about myself. You can do that not just to me, but to everyone. A system that understands us more than we understand ourselves and in the future can predict our feelings and decisions and can ultimately make decisions for us.
"Now in the past," he said, "many tyrants and governments wanted to do it, but nobody understood biology well enough and nobody had enough computing power and data to hack millions of people neither the Gestapo or the KGB, but soon, at least soon, some governments and corporations will be able to systematically hack all the people."
Furthermore, Haria stated, "We humans must get use to the idea that we are no longer mysterious souls. We are now hackable animals." THIS IS A STUNNING STATEMENT.
Colombo says, we are now being being enslaved by the governments of the world and many Globalist CEOs without constitutional authority are enslaving employees or future employees by invading their confidential medical records and coercing them to either get an experimental shot that could be deadly or possibly injure healthy employees for life without any liability for the employers or else lose threaten them with losing their job which borders on extortion, especially if they are invested in Big Pharma and AI. They will starve you to death and your family. Sort of reminds me of my favorite movie, Scrooge, when he tells his employee that he will not donate to the poor because if they starve to death that it will be a good thing for humanity by ridding the world of the surplus population. Was it really a fictional movie or a clue to the NWO and the psychopaths in the world?
https://www.youtube.com/watch?v=Jguf2RK8e7w Click the link to watch the video or read on. The link is at the bottom of the page as well and it intended for information and educational and entertainment purposes only and not posted for monetary value or commercial value.
It appears that the "Vaccine Passport" so you can go to a bar and drink or go to a concert or theater or out to dinner is giving up your U.S. Constitutional Rights that are already guaranteed from birth since the Framers signed the Declaration of Independence as the supreme laws established by this Great Republic operated by those supreme laws of the land. We don't need Wall Street and Democrats and RINOS and CDC and WHO and HHS to threaten to take away our constitutional freedom, liberty and rights over a flu because that equates to overthrowing the constitution and treason in my opinion.
The "Vaccine Passport appears to overthrow the Constitution of the United States of America in my opinion. This thug like agenda says to you, "Do as you're told or else be punished." It also grants total immunity to all involved in the covid 19 experimental and trial injections worldwide that provides no compensation for deaths or permanent injury to individual human beings, but discard them as disposable for the greater good of humanity using human beings as human lab rats for Big Pharma case studies unprecedented in U.S. History or is it? What about the secret experiments in prisons forced on prisoners by the U.S. government? What about allowing people in Third World nations to be injected by WHO and Bill and Melinda Gates in Africa and India that ended in severe adverse health effects? What about the U.S. Military men who were mandated to be injected during the Gulf War and ended up with severe adverse health effects.
The truth is that the FDA policies and regulations require consent and paid volunteers who decide to join in and willingly and agree without coercion to be used for trials and experiments after they've been informed of the direct adverse health effects for these tests. Big Pharma manufacturers must compile case studies needed to obtain a license and approval for a vaccine or a Rx Drug in order to apply the case studies for review by the FDA who determines approval and licensing. There is no vaccine without FDA approval and licensing, it only an experiment!
Recently, a European Health agency reported and published their studies online revealing that 15,000 Europeans died after they received the jabs as of July 2021. They also reported that over 1 million Europeans have been seriously injured after receiving the experimental jabs. .
Remember, a shot can kill and depopulate a nation either from a gun or from a needle. The United States Constitution prohibits what is being done in the USA. The Supreme Laws of the Land and Human Rights Laws prohibit slavery. Why are they violating the laws and holding themselves above the law in the USA that prohibit slavery and using people as "lab rats" and taking control over their bodies and minds and using human being as their property or chattel prohibited by the U.S. Constitution. God granted a Free Will and Free Choice to control our own bodies, not men and women with titles or money.
The Following Video is not for monetary use or commercial use, but for information, education, and entertainment purposes only.
https://www.youtube.com/watch?v=Jguf2RK8e7w
It appears that no one prior to being jabbed with an experimental chemical-laden needle is disclosing this information published by the FDA:
FDA OPT OUT and REQUIRED TO INFORM PEOPLE OF THE RISKS. Why is President Biden sending people door to door when the FDA says Americans have the "OPTION" to accept or refuse the vaccine and of any available alternatives of the product. I don't know anyone who was provided a "FACT SHEET on the risk of the experimental and trial vaccines as stated in the documents or offered the Opt Out prior to be jabbed. Has anyone received a verbal and/or written potential list of the risks or a Consent form or Opt Out form prior to be jabbed with an experimental jab?

FDA INFORMATION: "How will vaccine recipients be informed about the benefits and risks of any vaccine that receives an EUA? FDA must ensure that recipients of the vaccine under an EUA are informed, to the extent practicable given the applicable circumstances, that FDA has authorized the emergency use of the vaccine, of the known and potential benefits and risks, the extent to which such benefits and risks are unknown, that they have the option to accept or refuse the vaccine, and of any available alternatives to the product. Typically, this information is communicated in a patient "fact sheet." The FDA posts these fact sheets on our website."
WHAT DO HEALTH EXPERTS SAY HELPS MAINTAIN A HEALTHY IMMUNE SYSTEM TO HELP FIGHT BACK AGASTIN COVID 19 SARS
Speaking about the study, Professor Rose Anne Kenny, Principal Investigator of TILDA, said:'We have evidence to support a role for Vitamin D in the prevention of chest infections, particularly in older adults who have low levels. In one study Vitamin D reduced the risk of chest infections to half in people who took supplements. https://www.irishexaminer.com/news/arid-30991944.html
EVMS also recommends daily doses of vitamin D3 (1,000-4,000 IU), vitamin C (500 mg), and melatonin (0.3mg-2 mg each night). The school also recommends twice-daily doses of quercetin (250 mg-500 mg) and says that a daily dose of famotidine (Pepcid) of 20-40 mg may be added to the mix. https://www.uchealth.org/today/effectiveness-of-vitamins-c-and-d-against-covid-19/
There are between 28,000 up to nearly 50,000 deaths from Covid 19 Sars after injected with an experimental and trial case studies reported online naming VAERS statistics worldwide, yet it appears the fact that 10,000,000 babies were killed by abortion worldwide is not acknowledged by the world's population as a crimes against humanity and genocide of future natural born citizens of sovereign nations needed to preserve their Homelands in the future.
.