(C) 7/17/2021 Rose Colombo is a researcher who searches out thought-provoking articles that hopefully cause people around the world to think outside of the box and move away from the sheeple who are being led over the cliff. It appears that we're living in the Twilight Zone with people who claim to be saving lives while killing people and injuring them with unprecedented experiments and trials using humans as their lab rats without conscience or compensation or even, "I'm sorry."
Rose Colombo says, "The NWO who believes Science is their god is at war with the God of the Bible and the Universe who created everything within the universe and always was, is, and always will be. Evil people seek to eliminate God's children, heterosexuals in oder to create a transhuman that is neither male or female and can't procreate. They are at war with God, Christians, and Jews, Jesus Christ and the Bible as well as all Patriots. It appears those who are involved in Agenda 21, a U.N. NWO worldwide depopulation program would probably include both foreign and domestic enemies who favor or sold out to the Muslim Brotherhood or Marxism and Communism."
Shouldn't We The People ponder if this covid agenda that is unprecedented and inhumane behavior by the U.S. government officials and Wall Street CEOs, who are involved with the lock downs and denying freedom and jobs, if the American employees opt out of being used as a human lab rats and resist being jabbed with experimental and trial chemicals, toxins and gene therapy with unknown consequences? And, no one knows if the individual jabbed and sentenced to death immediately, short term or long term or be injured for life will be okay. It's like playing Russian Roulette with the world's human bodies. After all, these experimental jabs and trials that are so-called vaccines with gene therapy are not approved by the FDA or licensed as safe. There aren't any short and long term published case studies which appears grossly negligent by the Scientists and Doctors involved because all the animals tested died.
Should We The People dare to ask public servants who are paid with our taxes to do the WILL of the people since We The People are the government and taxpayer fund all public servants to do the WILL of the majority of the people, not to impose their will upon the people? Are they Americans or did they pledge their allegiance to a foreign idol? The Almighty Dollar? Secret Societies tied to the United Nation and New World Order? Doesn't such behavior equate to psychopaths running the world based on greed, power control and their sexual preferences that they appear to be implementing by creating curriculum and indoctrination through public schools such as same-sex and trans which are depopulation agendas with the goal of reducing the number of heterosexuals in the future?
President Joe Biden (appears to be Obama's agendas) authoritarian training course carried forward from 2009 reads as follows:
THE TRAINING COURSE: The Department of Homeland Security (DHS) has a training course available to law enforcement, health care workers, and other government employees that will detail how to prepare and execute a mass public quarantine of the unvaccinated in rural areas of the United States." (source USS New)
After all, the airlines have been radiating people that can cause sterility, death and cancer without providing any protection for the body or eyes or the brain. In fact many vaccines have caused death, paralysis and sterility as well. Isn't that interesting. Isn't that what Hitler did to millions of people while the governments of the world did nothing to stop him until WW II? But, millions were already starving, beaten, raped, and used for radiation and vaccine experiments and other experiments that disabled once healthy human beings. Hitler took the people hostage and rounded them up or executed them. He sent the brown shirts to bust down their doors. Terrorize innocent families. They beat them or executed those who resisted and refused to obey. His brown shirts as they seek to send to America's doors forced millions of Jews, Europeans, Gays, Blacks, Christians and Catholic Nuns and Priests into inhumane concentration "camps" to be reprogrammed and enslaved.
In fact, there is or was an E.O. that GHWB passed to Clinton's, GWB, Obama and Biden that I inadvertently read online in 2009, but it may have been scrubbed and disappeared from the internet by now or ripped up. After all, Speaker Pelosi ripped up the State of the Union Speech behind the back of President Trump in front of the nation and the world and embarrassed herself and America. The Executive Order I read back in 2009 stated that the U.S. government would take non-compliant "Right Wing Extremist" to "government facilities" (could they mean FEMA camps since Obama and Janet Napolitano were reported on alternative news that they were buying up tons of ammunition and FEMA trains with our tax dollars during the Obama-Biden regime from 2008-2016). And, let's not forget that the State of Georgia purchased Guillotines that allegedly are stored in Georgia and Tennessee. Georgia is alleged to have been involved in helping Biden win the 2020 elections.
Colombo says, "If they can get away with using people as their human lab rats and slaves, property, and chattel for their experiments then what will be the next experiment that they'll demand upon every surviving human being on the planet without consent once you're enslaved with the mark of the beast 666? It's a crime for government to use every human being as the government's property and slave as well as Wall Street's slaves and human lab rats, property and chattel. These inhumane acts are clearly defined and prohibited by The Constitution of the United States of America. Should Americans ask lawyers does this not appear to be treasonous and Crimes Against Humanity and violations of the Nuremberg Codes?"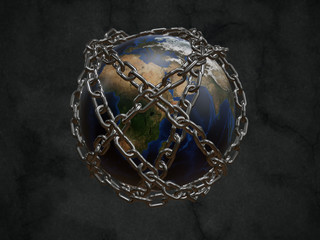 IS THIS THE BEGINING OF THE INVASION OF PRIVACY INTO YOUR HOMES? USS NEWS: DHS Training Course:
Prepare For MASS PUBLIC Quarantine Of Unvaccinated Rural Americans! This is information for people to investigate as this secret agenda using our taxes to invade our privacy and coerce us and place fear in our minds is totalitarian. Americans should begin calling their congressional members and senators now. Write. Email. Message them online on Facebook. Gab. MeWe. Phone them at 202-225-3121.
Never forget who we are! We The People are the government. We the People have a fiduciary duty to defend Americans and America from harm. Public Servants are paid by the American Taxpayers and they have a fiduciary duty and sworn duty to We The People, who pay their taxpayer funded wages. We The People do not have a duty to public servants who pledged their allegiance to the communist party, socialist party, or Marxist Party or the Muslim Brotherhood-CAIR-Hamas organization, U.N. Agenda 21 and the NWO. It's no secret that President Xi Jinping stated that they wanted Biden as President because they had long time friends in key positions that were easily influenced and Trump was a thorn in their side.
Furthermore, it's no secret that Communist China has been building up their army and economy for decades with the help of billionaires and anti-Americans, George Soros and Gates, as well as NWO CEOs who work with Communist China and favor Communism and big money! They think they will be safe under the CCP should they succeed at destroying the Greatest Free Republic ever developed in the world. Really? They are foolish blinded by the snake of darkness. The communist leaders trust no one. They take out their own billionaires, so why would they care about European or American billionaires if they succeed with their goal of dominating Western Civilization? The communist and the Muslim Brotherhood stated and written strategic goal is to overthrow the USA and all of Western Civilization and dominate the world. They are enemies of America, Israel, Western Civilization and God, Christianity and Jews.
Consequently, it appears that weak wealthy men and women have been seduced by China, who secretly visit China, where they were possibly secretly recorded on laptops from hell, not only making secret deals, but possibly involved in drug trafficking and gun trafficking deals, or perhaps, selling out America for profit. China uses their honey pots to seduce wealthy men such as Democrat rep Swalwell who was caught sleeping with the enemy. A female Chinese whistleblower alleged that Bill Gates visits his secret honey pot and a son in China and makes secret visits to China. It's also reported Gates has a long-time mistress in the USA even though he was married to Melinda Gates who probably knows all his secrets.
Furthermore, the news reported that Bill Gates' wife, Melinda Gates, who filed for divorce, was upset over her husband's visits and association with the international and infamous child trafficker, Jeffrey Epstein. The news reported that Gates wasn't transparent about his association with Epstein. It's reported that Bill Gates flew on the Lolita Express over to Orgy Island and visited Epstein at the Manhattan condo. And, yet, this one man, Bill Gates, who grew up with a family who believes in eugenics meaning they are "racist," and are lifetime Democrats supported Robert Byrd's KKK organization as well as Margaret Sanger's racist Planned Parenthood agendas and Saul Alinsky's Socialist agendas and have been working against Americans and America for decades justified by the fact that he and his wife along with Soros, Obama, Speaker Pelosi and Hillary Clinton support killing babies deemed legal on abortion tables which is depopulation of future natural-born Americans needed to preserve the United States of America in the future.
The Democrat Party has many long-time hippies from the 60s and 70s who never left office. They refuse to retire because they appear to be loyal to their causes which is to themselves as they've made themselves extremely wealthy while collecting taxpayer wages for the majority of their lives. The actions we've witnessed may explain how Bill Gates is similar to Obama. Gates appears to be carrying out his father's dream to rid the world of undesirable people under the cause of Philanthropy just like Obama, who wrote that he's carrying out his father's dream (communism and ideologies of the Muslim Brotherhood as his father was not happy about the Brits colonization of his homeland. In fact, Obama stated that he has a problem with his mother's white race.
Should Americans not ask the question how could 339M Americans miss the clues? It appears that the wealthy NWO secret societies pushing for the U.N. Agenda 21 that promotes reducing the population of the world substantially may have been rooted from their childhoods. Are they suffering from their childhood issues and still trying to please their fathers as they carry on with their their anti-American and racist agendas? It appears they are targeting America, Israel, UK, Europe and Canada, New Zealand and Australia first then Africa and India next. One thing appears certain, they are on the same path to depopulation of Western Civilization and moving onto Africa and India under Agenda 21 and the NWO's Georgia Guide Stones. They use MSM and Facebook and Twitter as their paid platforms to present themselves as authorities on research of viruses and vaccines without a medical license or a PhD. How is that possible to advise people on viruses as well as experimental and trial vaccines or jab adults and kids over in Africa and India without a medical license?
How can the entire government support these Crimes Against Humanity, especially in the USA? It is madness to assist in reducing the world's population by 50% by the year 2025 and reducing the population down by 90% by 2050 under the guise of saving lives while killing millions of people. Tyrants like Hitler tortured and killed millions of innocent people as well as Communist China and ISIS and many more throughout history. Of course, Hitler and all tyrants are psychopaths without conscience. Tyrants justify that the evil they are inflicting on the world is for the benefit of their victims and for the good of the world. The goal appears to be using many of the NWO Wall Street CEOs involved with Soros and Gates to deny Americans and Canadians and Europeans the right to work, unless they allow themselves to be used as human lab rats and get the experimental jabs, which appears to be extortion, or blackmail, or coercion as well as a potential on the horizon for a worldwide mass murder and treason against the U.S. Constitution in my opinion.
Should we not ask which authority was granted to the CEOs who are causing duress upon their employees or future candidates as well as discriminate against people who opt out for many different reasons? When did CEOs become the medical advisors without licenses and consent to the American people without any liability for their violations of the HIPPAA Laws? Human Rights Laws? Constitutional Laws? Necessities of LIfe Laws? Civil Rights Laws?
When did CEOs decide that they will violate the law and become Bullies by causing duress in the lives of employees and people seeking work by starving people to death and making them homeless? The truth is that decent people don't threaten to fire employees or threaten to deny them a job by what appears to be blackmail by mandate to get jabbed or get fired! The employees should have a right to file a complaint with the Labor Board and a Lawsuit in a Court of Law to prove physical and emotional and financial distress as ell as subpoena any investment the CEO may have in Big Pharma. If people agree to the experimental jabs because of the fear mongering and fear of losing their jobs who may end up dead or disabled for life then how is that moral or ethical and not criminal? And, even if they live, they will be subject to Soros and Bill Gates and Monsanto, AI and China pretty much owning and controlling and having a monopoly on the world's food and water supplies, farmland and ranches, and energy supplies. Those who control energy, land, water and food control the world.
After all, it's the Democrats who are the racist. It's the Democrats who point the finger at the Right to convince the Black communities that the the Democrat Party is for them, but if that's true then why are there so many generational welfare families in the USA in Black inner cities? The Democrats for Americans to taxpayer fund the living expenses and Obamacare for illegals and radicals flown into the USA by Obama and Biden and Hillary Clinton for 8 years at taxpayer's expense in the dead of night while Americans slept. But it appear Obama slept on the night that Americans were tortured and killed by terrorists in Benghazi and either Obama and Hillary or both abandoned them. But, they really care about illegals, jihadists, terrorists, cartel and gang traffickers flooding our nation.
In fact, it's the Democrats in public office who are the racist proven by the past and present. They supported segregation. They've always supported Planned Parenthood clinics in mostly Black American neighborhoods which Bill Gates' dad and Bill and Melinda Gates provide donations and support for decades. The Christian "right' and moral Americans on the Right support equality for all Americans. This is why people don't flee America, but flee every other nation to come to America. Why are so many wonderful Asians and Cubans and South Americans or Russians crying out for Freedom if their Communist and Socialist Nations are so good to their citizens?
It isn't the Republicans who are turning on fellow Americans and pointing the finger at God's children. The Democrats refer to fellow Americans on the right as "right wing extremists." It's the Democrats who encourage people to spy on their families, friends, and neighbors and report them to government agencies even anonymously. It's the Democrats who target Christians and Jews and Patriots . Remember, Hillary Clinton labeled everyone on the right as "deplorables." Speaker Pelosi stated we are "ignorant," and "President Biden stated Americans on the right are "domestic terrorists." Obama stated that all Americans are "small minded" who need to give up their Liberties.
Of course, denying Americans or people around the world the Right-to-Work and earn money for the necessities of life works right in line with the United Nation's Agenda 21 depopulation program worldwide. The NWO members working towards depopulation of the planet should equate to Human Rights violations and Nuremberg violations. The Blue State of California's homelessness due to the Democrats enacting sanctuary cities is out-of-control under their domination and devalued the property, businesses and destroyed places such as beautiful Venice Beach and San Francisco. The truth is that public servants in California became 's career politicians and have been in office for decades and refuse to retire. Speaker Nancy Pelosi, 80, Maxine Waters, 80, Adam Schiff, Kamala Harris and Gavin Newsom have turned the Golden State into a unaffordable nightmare.
Consequently, the Brown Family, the Getty Family and the Pelosi Family are key families in control of California for decades. They live in guarded mansions. Taxes are excessive. The cost-of-living is increasing to the point of ridiculous. They've turned beautiful cities into ghettos by supporting open border policies. which has diminished tourism, destroyed businesses and property values. They allowed diseases to spread. Rape and crime, drug use and suicides increased. Moral people don't seek to punish hard working Americans as the Democrats have done to California that once was known as the #1 leading Golden State so they can make themselves wealthy and feel empowered for their 15 minutes of control over the masses until God knocks them off their throne.
Should Americans and Canadians and Europeans not question their taxpayer funded elected senators as to why they haven't reigned in the FCC or Facebook and Twitter or MSM? ? After all, it was China and Dr. Fauci and Facebook and wealthy Democrats funding the Wuhan Lab's research of a biochemical weapon. The funding was donated after a moratorium was issues in the USA to stop the research and then moved to Wuhan, China. It's alleged Bill Gates owned or own the Wuhan Lab. And, Obama was one of the donors using a U.S. taxpayer funded Grant of more than $3,000,000. Afterwards, it was announced that China unleashed a biochemical virus upon the world, but was it China or these NWO wealthy Americans working with Communist China?
I guess covid 19 SARS 2 didn't kill off as many people as predicted during the lock downs, so they're pushing the next one and probably more after that until the world is jabbed. In fact, CDC, WHO, and Dr. Fauci and the Democrats in office couldn't justify the devastation they caused by the lock downs that destroyed families and businesses, jobs, and health care worldwide. They knew that covid 19 has a 99.6% up to a 99.9% Recovery rate. It's disturbing that MSM and FB and Twitter suppressed information presented by prominent doctors and scientists and President Trump revealing the cures for covid.
here in the U.S. Constitution does it require Americans to follow communist and socialist and Marxist mandates that trample on Freedom, Liberty, Rights, and the safety and welfare of the American people including the children? Such agendas implemented by the NWO and UN Agenda 21 members of these secret evil societies do not have the best interest of the American people or the USA and the world at hand. In fact, they appear to be working overtime to use a flu and a vaccine passport to overthrow the U.S. Constitution and conquer the USA by compliance, coercion, extortion, threats and placing fear in the minds of every human being in America and around the world. In the USA, these agendas are called crimes.
The American people should seek out legal advice on Class Action Lawsuits against such tyranny and unlawful, immoral, unethical, and anti-American plans that are being carried out on U.S. soil. Americans must remain free so they can seek out lawyers and file class action lawsuits to save our nation from China's domination. Americans are protected by law from tyranny under due process of law and probable cause, 4th Amendment and the Second Amendment.
Call Your Senators and Urge Them to Stop the Democrats's authoritarian NWO agenda: 202-225-3121
THE TRAINING COURSE: The Department of Homeland Security (DHS) has a training course available to law enforcement, health care workers, and other government employees that will detail how to prepare and execute a mass public quarantine of the unvaccinated in rural areas of the United States." (source USS New)
Where is the probable cause to harass and invade the privacy of every American which is what dictators do, not U.S. Presidents? Why is the government, Bill Gates, Dr. Fauci, and CDC creating fear because fear creates stress and stress can cause death. Americans have access to their doctors and Walmart and other drug stores who vaccinate people. We are not the property of the state. Why is the White House wasting our taxes when they allowed open borders and tens of thousands of unidentified foreigners probably with covid into the USA? Americans have a Right to Choose in America. According to the FDA, Americans have the right to Opt Out of an experimental and trial chemical-laden jab. According to the FDA's written policies, a person must join in as a willing paid volunteer and must be informed of all the chemicals and risks prior to being part of the case studies. A flu is no different than any infectious disease and more people die from the seasonal flu than from covid as reported by the CDC.
In fact, HIV AIDS, Mers and Sars and the Hong Kong Flu and Swine Flu killed millions of people around the world. And, yet, there were no lockdowns in the USA or around the world, yet the death rate was way beyond that of covid. Covid has a 99.6% to 99.9% Recovery rate, so lock downs and wearing masks makes no sense to most Americans. Masks are worn in Communist China and the Middle East where there are sand storms, and excessive chemical-laden pollution in China that causes viruses and illness. They keep quiet on the excessive numbers of deaths from lead in the rice. Their citizens are plagued with viruses despite the long term wearing of masks in those Third World nations. Apparently, the masks don't stop the viruses where they are plagued and brought into the USA thanks to Obama and Biden and Hillary flying them into the USA or inviting to violate our sovereignty at the borders.
Yet, the Biden-Harris-Obama Democrat regime continue to carry on the same agendas from 2009. One of those old Obama-Biden agendas was to hire brown shirts to go door-to-door and use the IRS or law enforcers or military or government workers to invade our privacy. Remember, it was Obama who promoted hiring IRS agents in the thousands to knock on our doors and audit us on our private property. Americans have the Freedom to Choose and the Right to control our own bodies, so when did they change our U.S. Constitution as we haven't agreed to change it and allow public servants and CEOs on Wall Street to control our bodies and minds or violate our medical records that are confidential and protected under the HIPPAA laws.
The truth is that people die everyday. Babies are born every few seconds around the world. The average lifespan in the USA is 78 years old. So, people who die with pre-existing conditions after 78, lived longer than the average lifespan. If the Democrats, Gates, and Dr. Fauci, CDC, and WHO are so interested in saving lives after 78 years old then why did Obama and Biden insert euthanasia by pulling the plus or starving human beings to death in hospitals and nursing homes. They secretly inserted early-end of life counseling and euthanasia into Obamacare for the seniors, vets, elderly and the very sick so how is that saving lives?
Department of Homeland Security TRAINING COURSE isn't much different than Hitler's Nazi Brown Shirts is it? What happens when bad apple cops enter your property and you don't comply? What happens when criminals start posing as government officials and then force their way into your home, especially in rural areas to rape and invade and rob those innocent people? Are Americans paying for their own demise so the government can violate the privacy in our homes? It wasn't long ago that Biden instructed his wife and the nation if they hear someone outside their house to grab a 2 barrel shotgun and go out on the front porch and fire 2 shots! Is that his answer when people trespass on your property?
Americans need to ask their representatives where in the U.S. Constitution does it grant the POTUS and taxpayer funded agencies the authority to turn Americans into criminals over a flu and experimental jab that isn't a legal approved or licensed vaccine? Isn't this change and transforming America from a Free Nation into a Police State of Tyranny and enslavement?
AGAIN – READ THIS AND LET IT SINK IN! THE TRAINING COURSE: The Department of Homeland Security (DHS) has a training course available to law enforcement, health care workers, and other government employees that will detail how to prepare and execute a mass public quarantine of the unvaccinated in rural areas of the United States." (source USS New)
Colombo asks, "Are Americans being forced to pay for their own demise and enslavement or potential genocide? Which constitutional authority is applied to allow Big Pharma's experiments and trials to be forced on Americans and if anyone resists be punished knowing that a jab can be a death sentence for many or a lifetime of disability of pain and suffering? The victims won't be able to work if they're disabled and pay for all their medical and living expenses and if someone dies, who will pay for the medical and funeral costs and if they have minor children then who will take care of them?
Which laws is Biden and Congress and the Senate applying that allows Big Pharma to use humans as lab rats and deny compensation for being used as lab rats or for being injured or killed by a jab? If anyone else in the nation injures someone knowing the person could be injured or die, they would be arrested and charged with a crime. If a person added poison to a drink or food and the person was injured or died and that person was caught, they would be charged with a felony such as murder.
The Conscience of a Nation was destroyed when the Liberal Democrats won the case of Roe vs. Wade and the Justices of the Supreme Court in black robes sentenced future natural born Americans to a death sentence even though those babies are innocent and want to live. The men in black robes have blood on their hands past and current for allowing the Medical Industrial Complex to use human beings as human commodities for Human Capital! Now, the entire world is at risk for the same.
It appears that the leaders of the world are in bed with China, Iran, U.N. Agenda 21 and the NWO as well as many on Wall Street CEOs investedin AI and Big Pharma closely tied to Gates and Soros and Dr. Fauci with WHO and the CD C all in the business of making Billions from vaccines that need human beings as their human commodities. Those who die or are injured will be no more than human collateral. Human Commodities used for their Human Capital. They're in business of making money and you are either of value or no value, it doesn't matter to psychopaths. The business of vaccines is worth multi-billions and organ harvesting and who would know if they pulled the plug early and declared covid and harvested the organs? Apparently, they care less about the sanctity of life, except their own, because they are bypassing long term case studies and using human beings as human lab rats and saving money by not paying volunteers and bypassing short and long term published case studies revealing the direct adverse health effects.
When did NWO CEOs and government began offering FREE doughnuts and money to be jabbed? That is coercion because it's get jabbed or you can't come to work. "You're fired." It borders on extortion if the employer is invested in Big Pharma. It also appears to violate the Sexual Harassment labor laws because it causes duress and physical and emotional and financial distress. The employers are not holding themselves liable and compensating employees who die or are injured for life and stuck with medical bills and can't work. Why would CEOs on Wall Street join in and punish their employees? I hope that God awakens them from their sleep at night with nightmares of what they are doing to innocent human beings and American families. Their kids will never know America.
The CDC, Bill Gates and Dr. Fauci appear to care less about how many people are injured or dead because they keep repeating the same thing over and over again. Get the experimental trial jab or else you can't go back to work or school or exercise your right to freedom in the USA. The CDC and WHO and Dr. Fauci are there to provide recommendations, not mandates inside the USA or around the world. The States have power, but they don't have the power to use and abuse taxes for their personal use which they've done or to indefinitely detain and impoverish the American people or force them out of business, jobs, and deny them their right-to-work and sustain their lifestyle and necessities of life. They haven't authority to harm us or violate constitutional authority of starve us and make us homeless.
The majority of human beings aren't anti-vaccinations, they are against being used by the Democrats in office as well as Big Pharma, Bill Gates and Wall Street who are using human beings as their human lab rats. It is Bill Gates who is anti-vaccination as he was reported to state that he and his family never get vaccinated, yet he's obsessed with vaccinating the world's population? The truth is that these aren't FDA approved and licensed vaccinations. They are using human beings with or without consent as lab rats for case studies and if you drop dead or you have brain damage or blood clots or paralysis too bad, the government, Big Pharma, Bill Gates, Dr. Fauci, aren't going to compensate Americans who were used for experiments if the person dies or is injured for life. You're on your own. N o compensation for being used by Big Pharma as lab rats thanks to the Democrat congress and White House.
Many doctors have been silenced on Facebook and Twitter and MSM stating that a vaccine doesn't cure a virus, it's intent after approval and licensing by the FDA is to help prevent people from getting the virus, but there are no guarantees how individuals will react after jabbed and there is no way to reverse the jab and guarantee they won't die or be injured or even get covid, anyway. So, why not use the cures that doctors say work such as Ivermectin and HCQ and their regime of treatment? Well, if everyone lived then the NWO and UN Agenda 21's depopulation program would be "meaningless" instead of the human population being made "meaningless" by these NWO members.
Millions of people have allergies to vaccines, yet the government and Big Pharma is saying one shoe fits all which is grossly negligent and a lie.
The USS NEWS reports: A Department of Homeland Security training program has provided a model for the federal government and its armed enforcers to normalize mass public quarantine measures despite the fact infections and deaths are dropping in the U.S. A website by the Rural Domestic Preparedness Consortium (RDPC), a training provider for the Department of Homeland Security, outlines how to begin rounding up unvaccinated American citizens for mass quarantine centers.
Colombo raises the question where is congress and the Senate and the DOJ who are sworn to protect Americans from having their constitutional Freedom, Liberty, Life and Rights protected by public servants and the DOJ and FBI and the Military? When is congress and the senate going to address the question of which constitutional authority is the United States White House and Congress applying to grant themselves authority to weaponize and grant police powers to CDC, Big Pharma, and the Medical Industry as well as EPA and DHS or any other alphabet agency?
USS NEWS Reports: "This 8.0-hour, instructor-led course is designed to provide the knowledge necessary to begin planning for situations requiring the isolation and quarantine (I&Q) of a large portion of a local, rural population. This training will provide public- and private-sector emergency managers, community policymakers, public health, and public safety personnel with the general knowledge necessary to begin planning for situations requiring the isolation and quarantine of a large portion of a local, rural population. A rural community's ability to collectively respond to an emergency requiring isolation and quarantine is not only essential to minimizing the negative impacts to the community at risk, but also to minimizing the long-term negative economic and health effects on the American public as a whole. –RDPC
Shouldn't Americans raise the issue that targeting natural-born Americans on U.S. Soil, which is our Homeland, and the fact that Natural-Born Americans are the government, who employ and taxpayer fund elections should not fear the President of the USA and V.P. and all congressional and senatorial members of the People's House? The People's House is not their House and once entering into the People's House, many appear to wipe their feet on our taxpayer funded carpet, before they leave. They are elected to do the WILL of the People, not their Will on the People. They aren't elected to commit the greatest hoax ever played on Americans and the world with intent to change and transform America into an unrecognizable totalitarian borderless nation of tyranny for the globalists and China's agendas. The World looks up to Americans to fight for Freedom. If they don't have America and Americans and the U.S. Constitution and Bill of Rights intact then the entire world of those living under oppression will lose hope.
Is the federal government attempting to replace the 3 branches of government with a totalitarian authority with intent to supersede the powers of the 3 Branches of government established by the U.S. Constitution? The 3 branches of government was established to protect freedom for all Americans in order to establish Checks and Balances so that no one branch of government overthrows the U.S. Constitution by bypassing the Congress and imposing mandates through Executive Orders that are not in accordance with the U.S. Constitution and the WILL of the majority of Americans, not their WILL imposed on Americans. Such Executive Orders according to law are null and void. Anyone who isn't of sound mind and diagnosed with Dementia cannot sign legal papers without Legal Counsel present.
Wake Up, Americans! The Framers intent was to prevent tyranny and dictatorial, authoritarian and totalitarian Communist agendas. These are our enemies. They seek to conquer America, but it appears not with a nuke, but a jab and a flu possibly created in a Wuhan Lab that allegedly Bill Gates owned or owns. Is that why Bill Gates stated on TV and social media about he year 2014 that his biggest fear isn't a nuke, but a virus? Are the Biden-Obama White House and Democrats and RINOS secretly weaponizing and granting police powers to the Medical Industrial Complex, which includes Big Pharma, Gates, Dr. Fauci, NIH, CDC, WHO and China, who are in the business of vaccines and Rx Drugs, which is a multi-multi-Billion Dollar Business. Now that the wars are decreasing is this the new worldwide money making agenda? Trial after Trial. Experiment after Experiment. Booster after Booster.
Is this the reason that President Biden is setting up the Obama-Biden program to send brown shirts door-t-door to punish healthy people who refuse to be their lab rats for Big Pharma's experiments? Will they nail a sign to your front door that says, "QUARANTINE" because that's what I read in the 2009 GHWB E.O. when I inadvertently came across it. Are we now reverting back to the days of the Romans and Greek empires and Sodom and Gomorrah where morals no longer existed and Kings were idolized and the people were ruled by tyranny until the greedy leaders destroyed themselves and God intervened and ended their Orgy Islands?
How then shall we approach the unprecedented weaponizing and criminalizing of Americans, who dare get a cv flu and who exercise their right to opt out of the experiments and trials or approved vaccines or Rx pills in the future for those who have allergic reactions or fear they will be harmed or opt out based on religious beliefs and constitutional rights to control one's own body and that of their children and unborn babies? We must take action now to enact laws that protect all American s constitutional rights, liberties, Life and Freedom from the evil ones who finds 90% of the world's population of no worth and disposable non-humans.
One can only assume that these evil ones are extreme narcissist and disturbed insecure people whose mother or father didn't provide love and approval but were cast from cold disciplinarians with high expectations, perhaps nerds with few friends. Maybe, their dads expected their sons to fulfill their goals with the hope that their fathers would give them the approval they were not provided while growing up. The world's population should ask if their behaviors that support depopulation of God's DNA and creation are clues and a red flag to what may border on insanity or genius if you prefer or perhaps, described as psychopaths without conscience or compassion for fellow human beings, but in their minds justify their actions as humanitarian believing they are saving the planet while ridding the planet of undesirables wasting space.
Furthermore, Colombo states, The United States Government does not have Constitutional authority to deny or eliminate Freedom, Liberty, Rights, Free Will or the Right to exercise Freedom to Choose and the right to control one's own body and mind. Those who take control over people's bodies and minds are criminals. We pay the DOJ to prevent criminals even in government from abusing their power and seeking to do harm to the American people.
Life, Liberty, and the Pursuit of Happiness is granted by God and the United States Framers, who created and approved and signed the Constitution of the United States to protect We The People, from traitors over the past 245 years. Traitors seek to to deny individual Americans, the right to exercise Free Will and Freedom of Choice granted by God, not by governments. Biden doesn't have authority to randomly make laws that punish Americans who refuse to comply with Big Pharma, Biden and Gates using Americans as slaves, slave labor, lab rats, property or chattel for experimental purposes and trials which is clearly prohibited by the U.S. Constitution. Perhaps, those invested with China and Wall Street in AI and Big Pharma for profit believe they don't have to follow human rights laws or constitutional laws and believe they have so much money that they control the world's future.. These agendas clearly are defined as Crimes Against Humanity. AHH – But, who shall stop them?
Which constitutional authority did Congress apply and the White House to grant 100% immunity to Big Pharma and CDC who are in the business of making billions from vaccines? Big Pharma and CDC and the government granted themselves absolute immunity from lawsuits filed by people whose bodies and minds are seriously injured or whose family members died. Why would congress grant 100% immunity to Big Pharma and CDC if the experimental and trial vaccines are 100% safe? In other words, all medical costs and loss of health and the ability to earn a living is destroyed forever, but they don't care do they because the Democrats protected Wall Street from the American people and didn't protect the American people from those involved with Wall Street's NWO agendas.
.Remember, it's a crime for any government official to use MSM and Social Media to fear monger in the USA and cause people to live in fear, especially children and the elderly, which causes physical, emotional, and financial distress. It's a crime for the government to hire people with our taxes to harass us or bully us or cause us physical or emotional or financial distress as well as employers who choose to bully their employees into being used as human lab rats for Big Pharma case studies without opt outs and punish them or bully them. Stress and distresses can cause strokes, heart attacks, depression, suicides and death. It's a crime In the USA to intimidate people and coerce anyone to do something against their will if they believe it will be harmful to them or their families.
How is it not a crime to extort someone's oxygen supply and body by prohibiting human beings to use their nose and mouth to breathe and exhale as God created to maintain healthy cells, a healthy brain and organs and immune system to fight off viruses and bacteria in exchange for making a profit or to achieve depopulation should they be members of secret societies who do business with China and Gates, CFR and EU, Big Pharma, AI and support the United Nations Agenda 21. If proven that a person was harmed by coercion or fraud or extortion, they can be granted financial compensation for their suffering if they win their case in a court of law.
It's reported that many doctors from around the world believe and allege on alternative media that the experimental and trial chemical-laden jabs that include graphene oxide and ethyl oxide toxins and nano-particles of aluminum and mercury and gene therapy never used on human beings, with unknown consequences, has been reported by doctors and scientists to have the potential to cause a worldwide genocide within 3 years, because of unknown short and long term consequences to the human body.
There are more than 10,000 doctors signed onto a Class Action Lawsuit to end the experiments and trials on Human Lab Rats without consent. It's my analysis that they are using and abusing people by causing them to decide under duress to be jabbed by placing fear in the minds of every American and European that they will lose our freedom, jobs, education, homes, health care, travel, and these are crimes in America being implemented by people without authority to impose tyranny in violation of their sworn oaths and job duties. They are called "Bullies." These threats and coercion border on extortion. These are Crimes against Humanity and the U.S. Constitution, Civil Rights violations and appears to be violations of the Nuremberg Codes.
For example, there are airlines that are risking the lives of the pilots and employees in flight as well as the lives of the passengers and their planes. Is this some sort of human sacrifice to some sort of evil religion? Let's imagine that a stranger wants your arm for an experiment and you resist, so he jabs you with this imaginary needle that is chemical-laden with toxins and you are injured or die. Do you think that the DOJ is going to grant the perpetrator immunity from criminal charges and from financial compensation awarded to the victims? What's the difference if Big Pharma or the POTUS or leaders of European countries or Bill Gates or a Wall Street CEO invested in China, Big Pharma and AI says, "Get jabbed or else you will be fired in exchange for their profits or in exchange for complying with some secret religious loyalty that has to do with depopulation? Isn't that extortion? Ask yourself if a needle filled with chemicals and gene therapy and toxins considered a weapon when jabbed into a person's arm against their will or under duress that could lead to permanent injury or death? What's the difference if you are injured or die from a gun shot or shot with a chemical-laden needle? Remember, Bill Gates said, "You have no choice."
Rose Colombo's Disclaimer: "Nothing said on http://www.rose4justice.com blogs or Colombo Chronicles podcast and all and any internet sites are intended to be political, financial or legal advice, but a dissemination of information for educational and entertainment purposes only. Always seek out your own licensed experts for advice."